WHY Festival 2019
Because we love to share
Because we want to learn
Because we wish to inspire
Program
11:00 - 19:00
Design Market
14.00 - 18.00
Live lettering by Luciano Quaranta
16.00 - 18.00
Drawing session "SHAPES OF MIND" Concept art and character design" with The Sign Academy
16.00 - 17.15
Panel Discussion on design education with Gianni Sinni, Raimonda Riccini and Francesco E. Guida
18:15 - 18:30
Taldèg project presentation
11:00 - 19:00
Design Market
16:00 - 18:00
Open drawing session "SHAPES OF MIND" Concept art and character design" with The Sign Academy
16:55 - 17:15
Presentation of "Papers of Respect" by Carte Perego
18.30 - 19.30
Talk Italians do it better: The renaissance of Italian type design by Cosimo Lorenzo Pancini
20.00 - 21.00
Aperitivo & Closing of the festival 🍹🍺🍷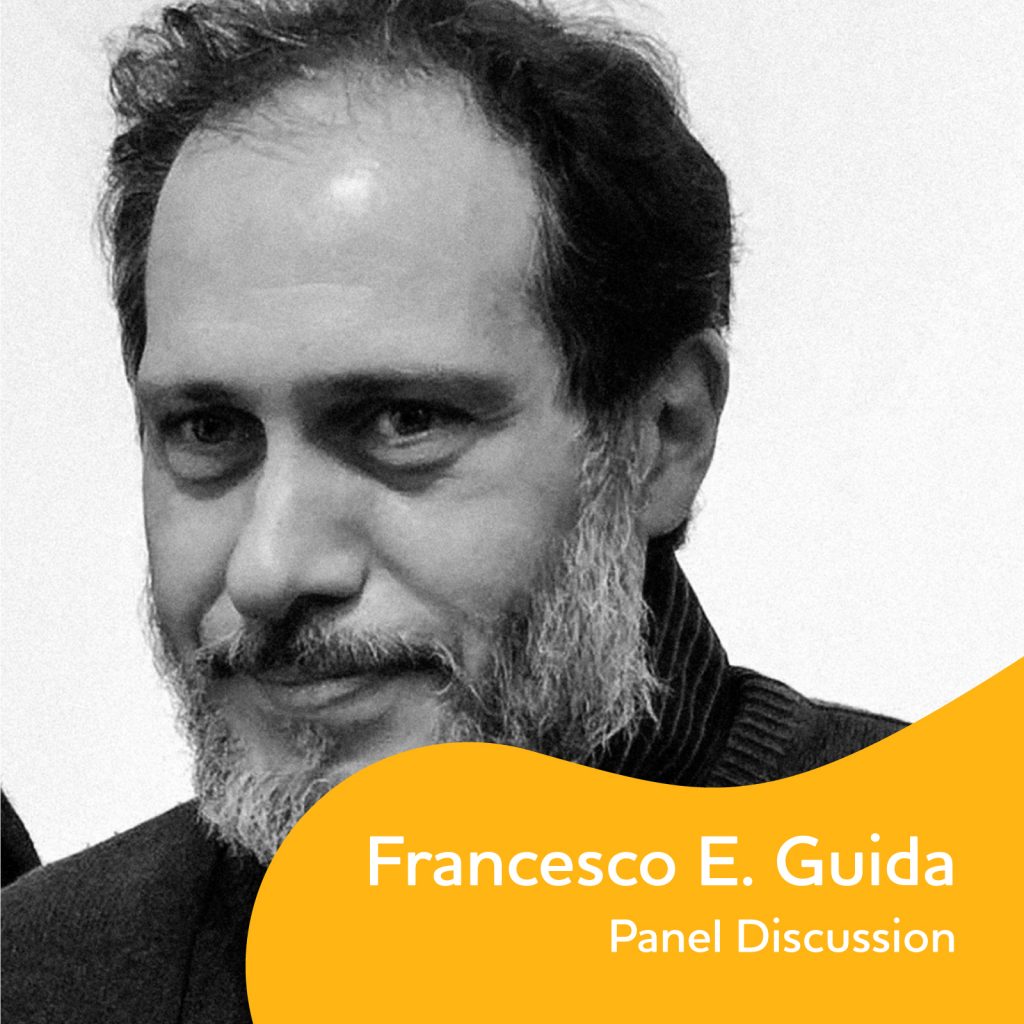 Francesco E. Guida (*1971) author and assistant professor at Politecnico di Milano (Department of Design, School of Design, Bachelor in Communication Design), has 25 years long experience as a graphic design consultant. He holds a Ph.D. in Design and Technology for the Enhancement of Cultural Heritage.
A board member of Aiap, actually he is the coordinator of activities and researches for the Graphic Design Documentation Centre (Aiap CDPG).
His main research activities are in the fields of flexible visual identities, experience design, and graphic design micro-histories.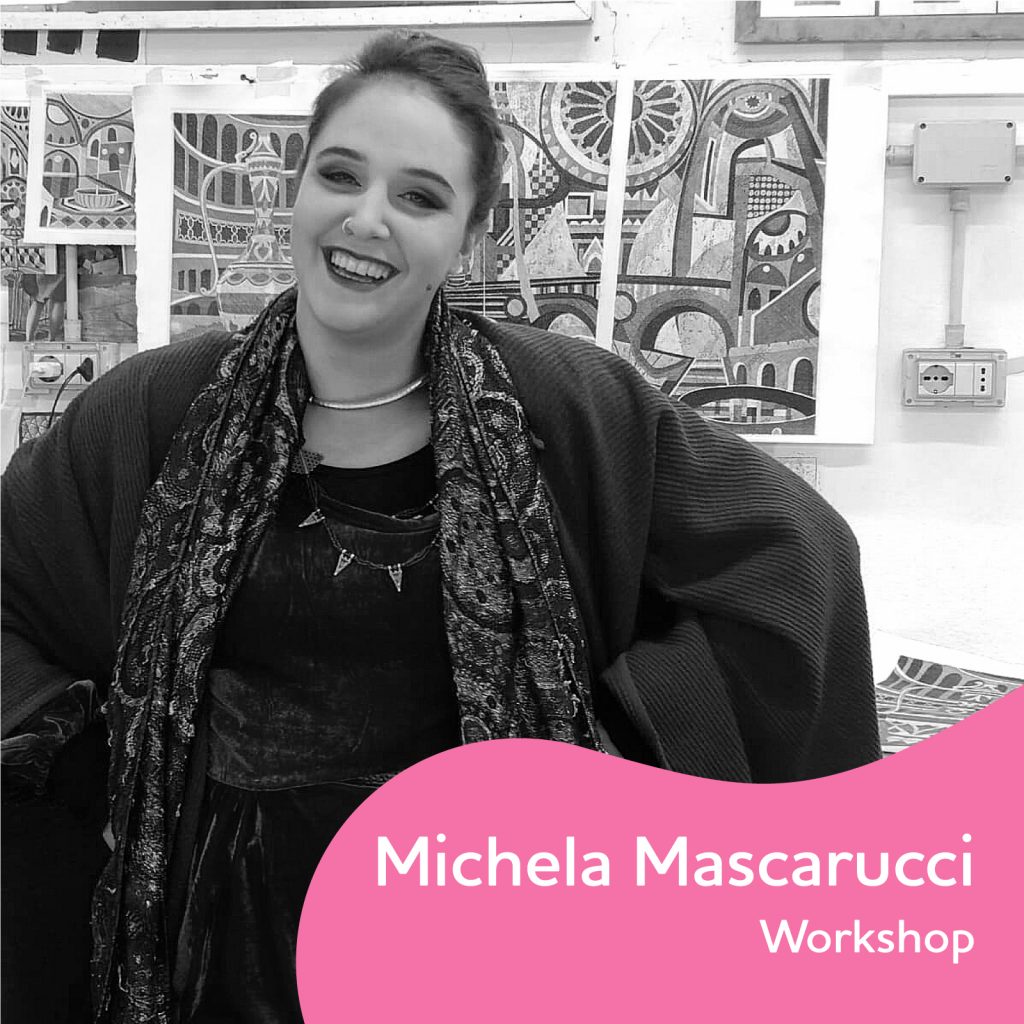 Workshop curated by Michela Mascarucci
The Linocut workshop is organized by the Il Bisonte Foundation, a historic Florentine atelier and school that since 1959 deals with printmaking; it offers a wide variety of practical courses; hosts artists in residence; organizes exhibitions and events; has a library with over three thousand volumes and holds a searchable collection of more than five thousand prints.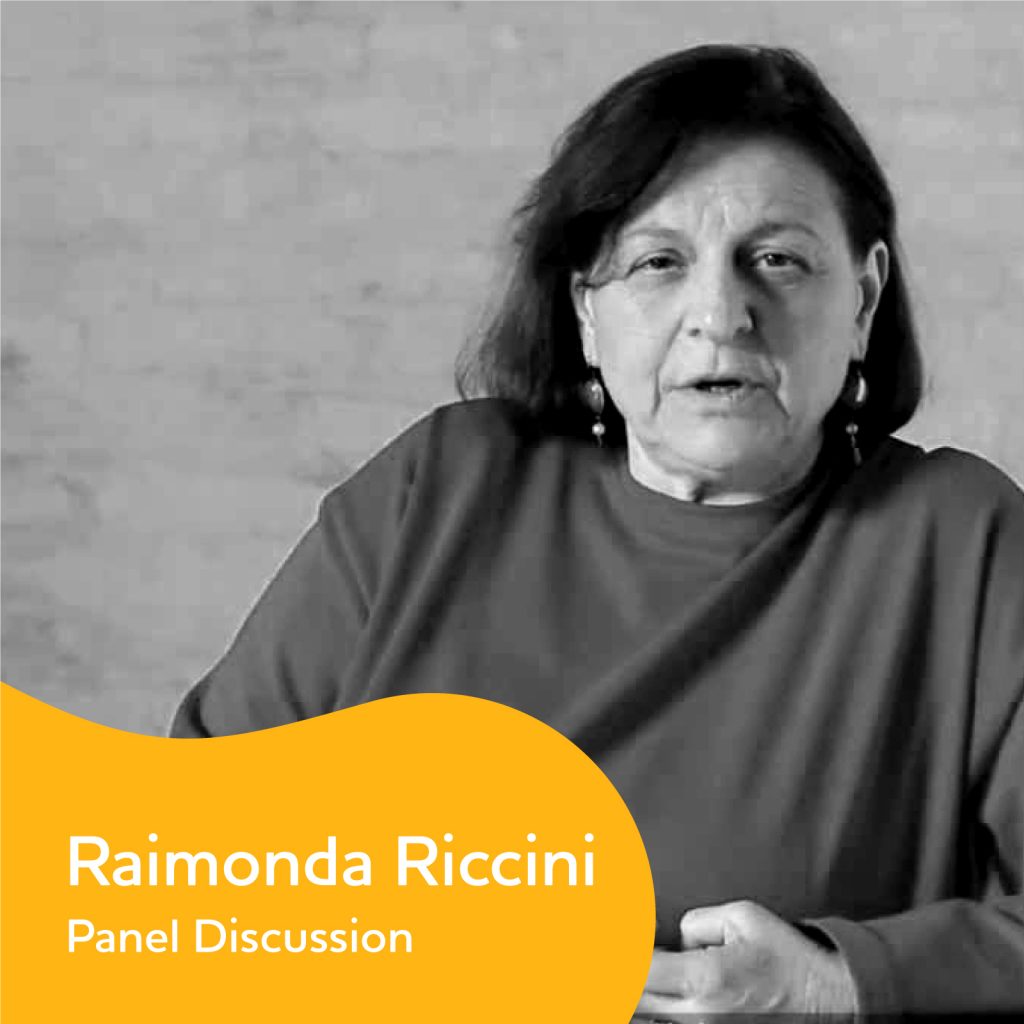 Raimonda Riccini is a full professor, teaches Theory and history of design and is the coordinator of the Ph.D. program in Design Sciences and Deputy Director at the School of Doctorate Studies. Engaged in theoretical and historical research, she founded the journal "AIS/ Design. History and research" (www.aisdesign.org). She did research on the history of women and curated the national conference of Associazione italiana storici del design-AIS/Design Angelica e Bradamante.The women of design (Il Poligrafo, Padova 2017).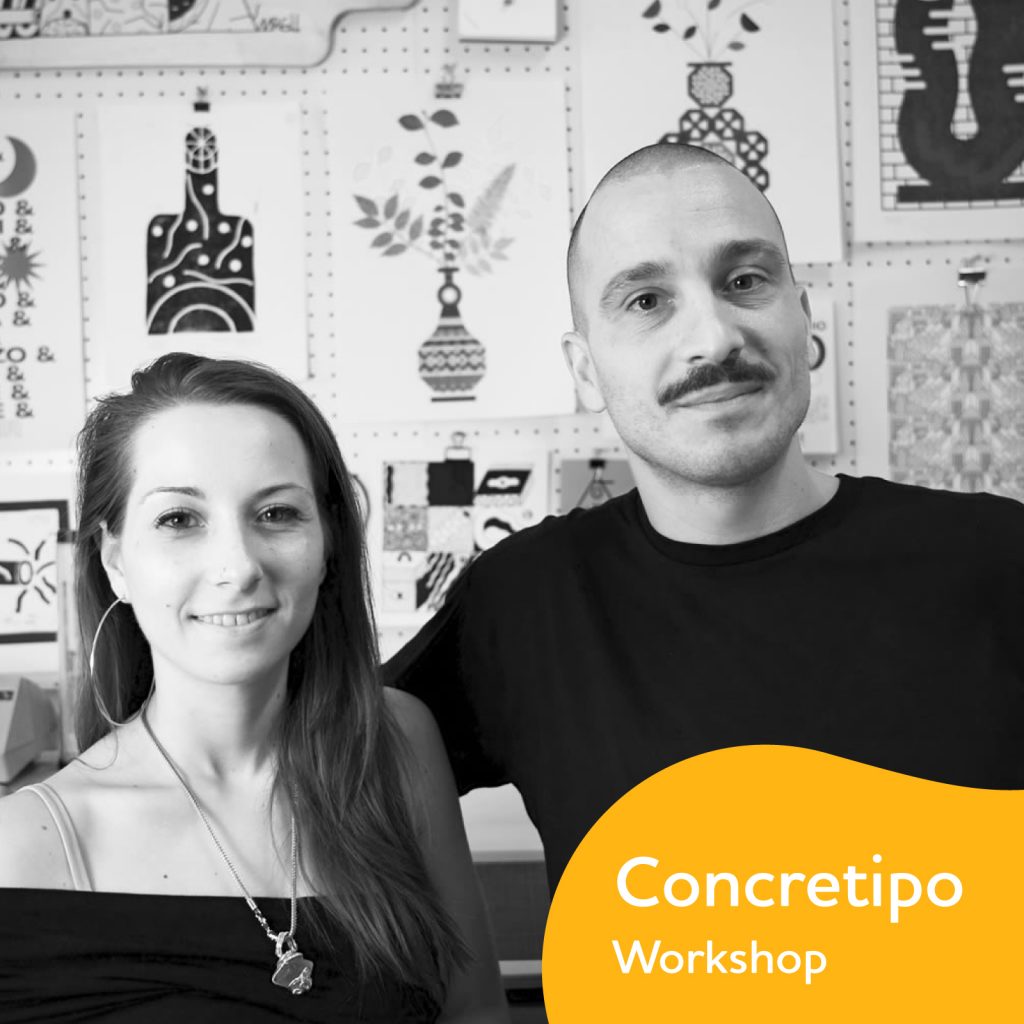 Concretipo is a graphic design and printing studio. The concept was born from the collaboration of two designers who combined forces, skills, and interests, and organized their studio to create a laboratory for self-production and craftsmanship in the field of printing, independent publishing and design. The idea is to convey that creativity in all its manifestations is not an abstract concept and that, therefore, for small productions it is very Concrè-type. The studio offers the first and only Risograph printing service in the Florentine and Tuscan panorama and, in addition to serigraphy, digital printing, binding, and handcrafted products made with recycled and upcycled paper.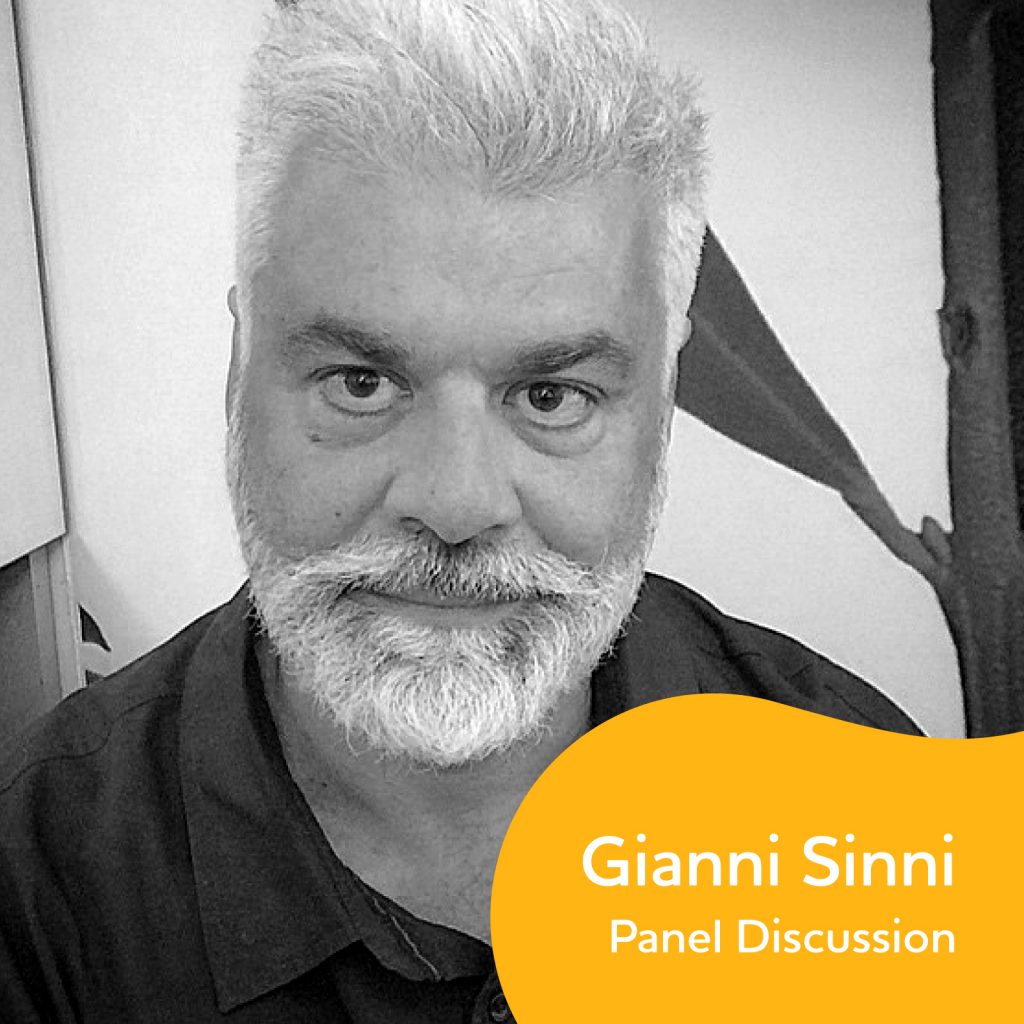 Gianni Sinni is Associate Professor and Director of the Master's degree course in design. He founded the Lcd studio and has always been involved in public communication and public utility, first as editor-in-chief of the online magazine "SocialDesignZine" and then as curator of numerous publications and events on the subject. He recently published the book "Una, nessuna, centomila. Public identity from logo to platform" (2018) and edited the proceedings of the international conference "Designing Civic Consciousness. ABC for the reconstruction of civil consciousness" (2019).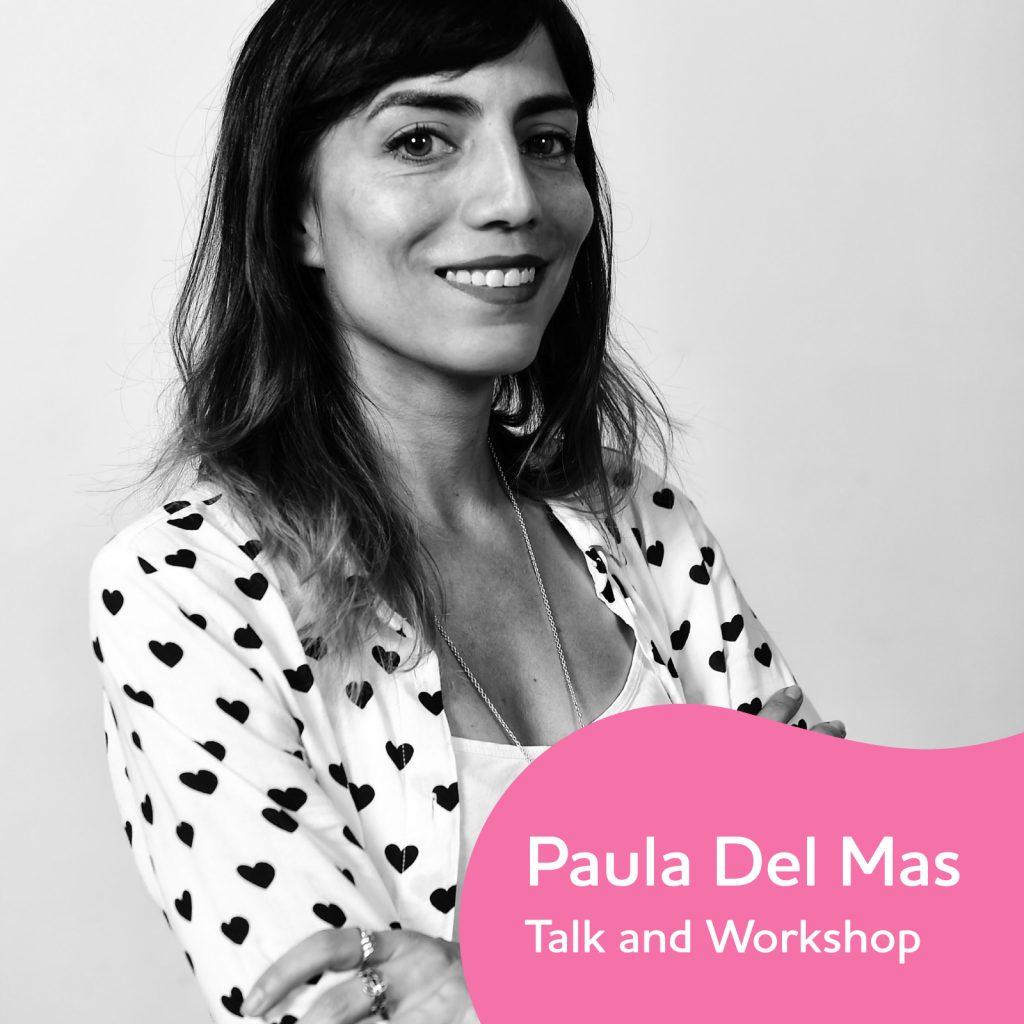 Paula Del Mas is an Argentinian graphic designer and architect. She is specialized in branding with a focus on typography and illustration. Her work ranges from identities for cultural events to fashion companies, editorial, and wayfinding.
She is currently working with a branding and multilingual agency in Barcelona while carrying out different projects around Italy.
Some of her works include Identity for Cinegiornate 2019 Riccione, Branding Officine Nora, Wayfinding system for Azerbaijan within Mayúscula agency, Visuals for Estate Fiorentina 2018, Special edition cover for Lungarno 2017.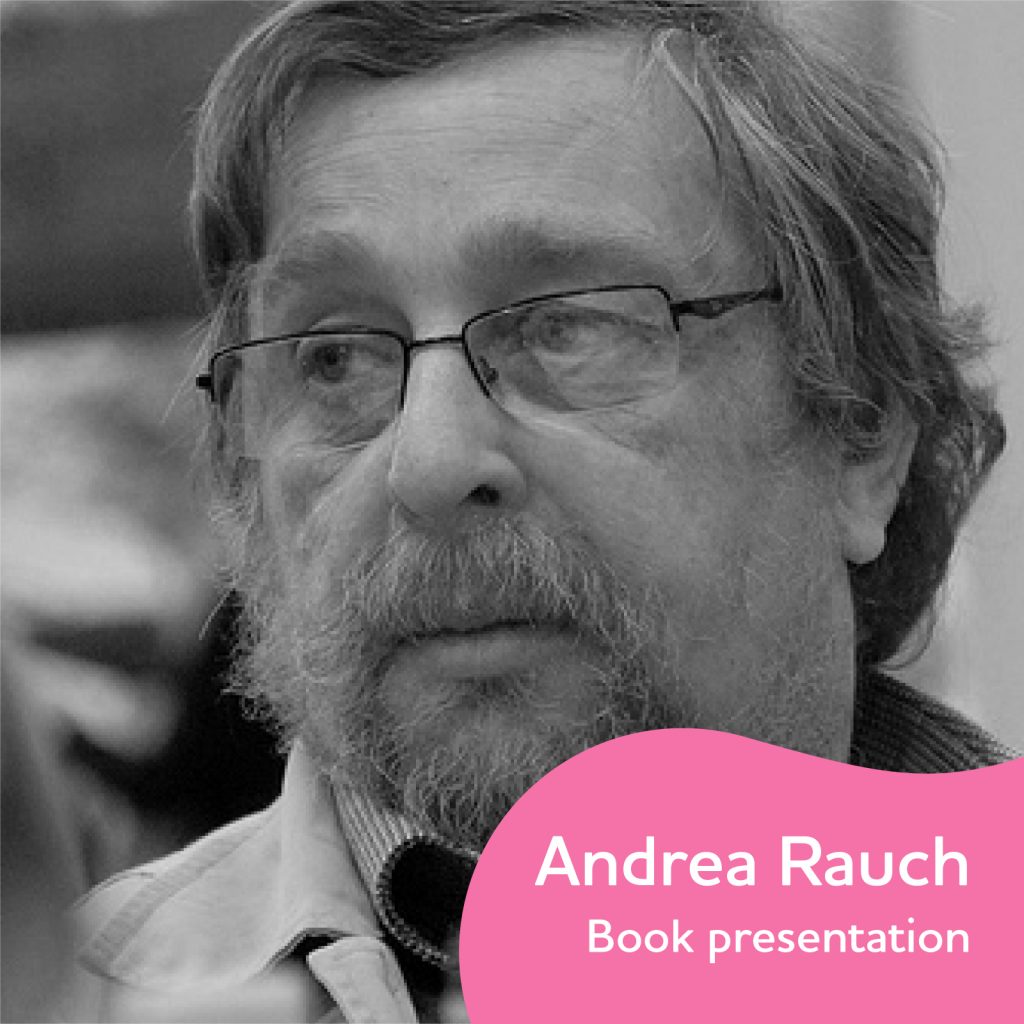 Andrea Rauch has designed posters and exhibitions and illustrated books. He has produced graphics for institutions such as the Venice Biennale, the Centre Georges Pompidou, the Union of the Theatres of Europe, Greenpeace and Unicef. Co-founder of the Graphiti visual communication studio (Florence, 1983-1993), between 1975 and 1989 he participated, together with partner Stefano Rovai, in the Italian graphic design movement Grafica di Pubblica Utilità. In his professional career Rauch designed more than 700 posters that are in the collections of the MoMA in New York, the Musée de la Publicité in Paris and the Museum für Gestaltung in Zurigo.He has taught graphic design at the Course in Communication Sciences of the University of Siena and History of Graphic Design at the IED Firenze.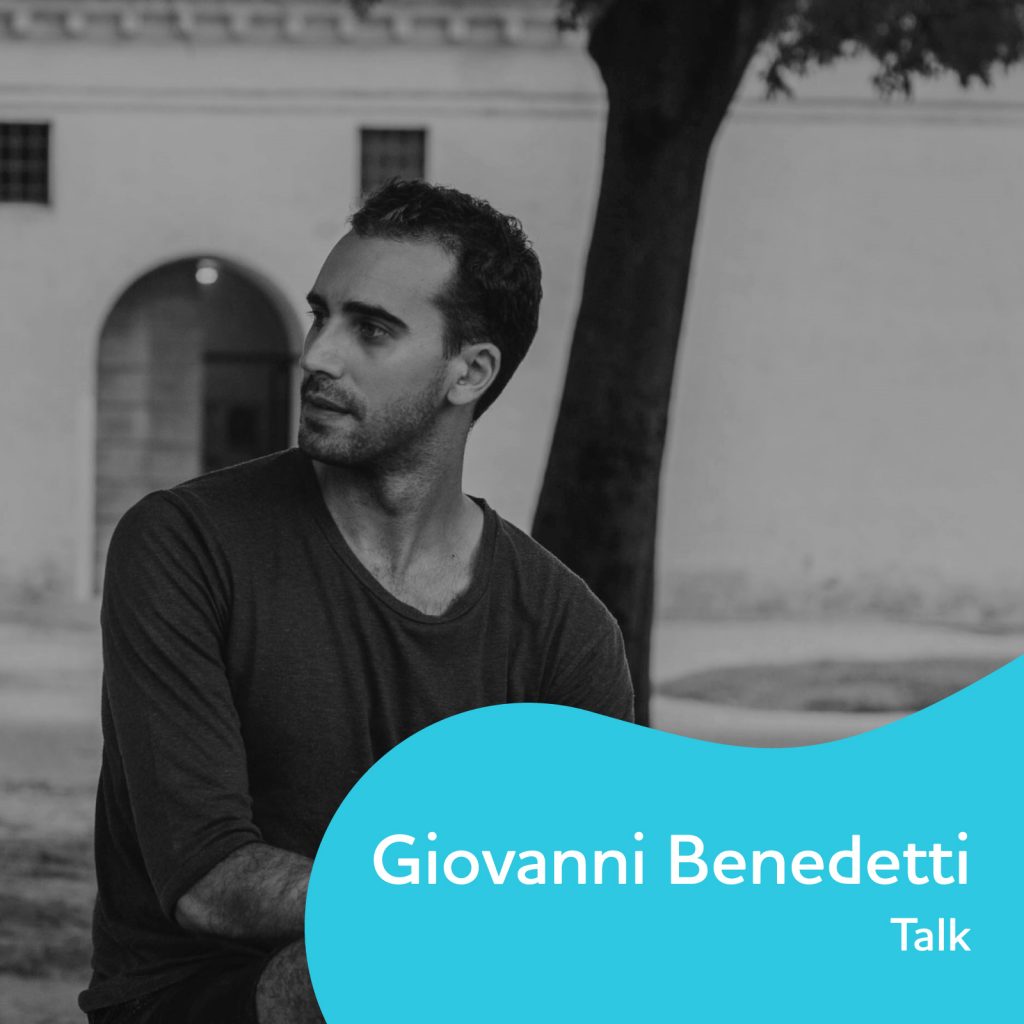 Giovanni Benedetti lives his childhood and adolescence in Modena. Later on, he moves to Milan where he earns a master's degree in architecture at the Polytechnic University. He currently lives between Modena and Madrid, where he works and carries out personal research about architecture. In 2019 he wins the World Illustration Awards 2019 Research Category New Talent award. He publishes and draws using the pseudonym muto.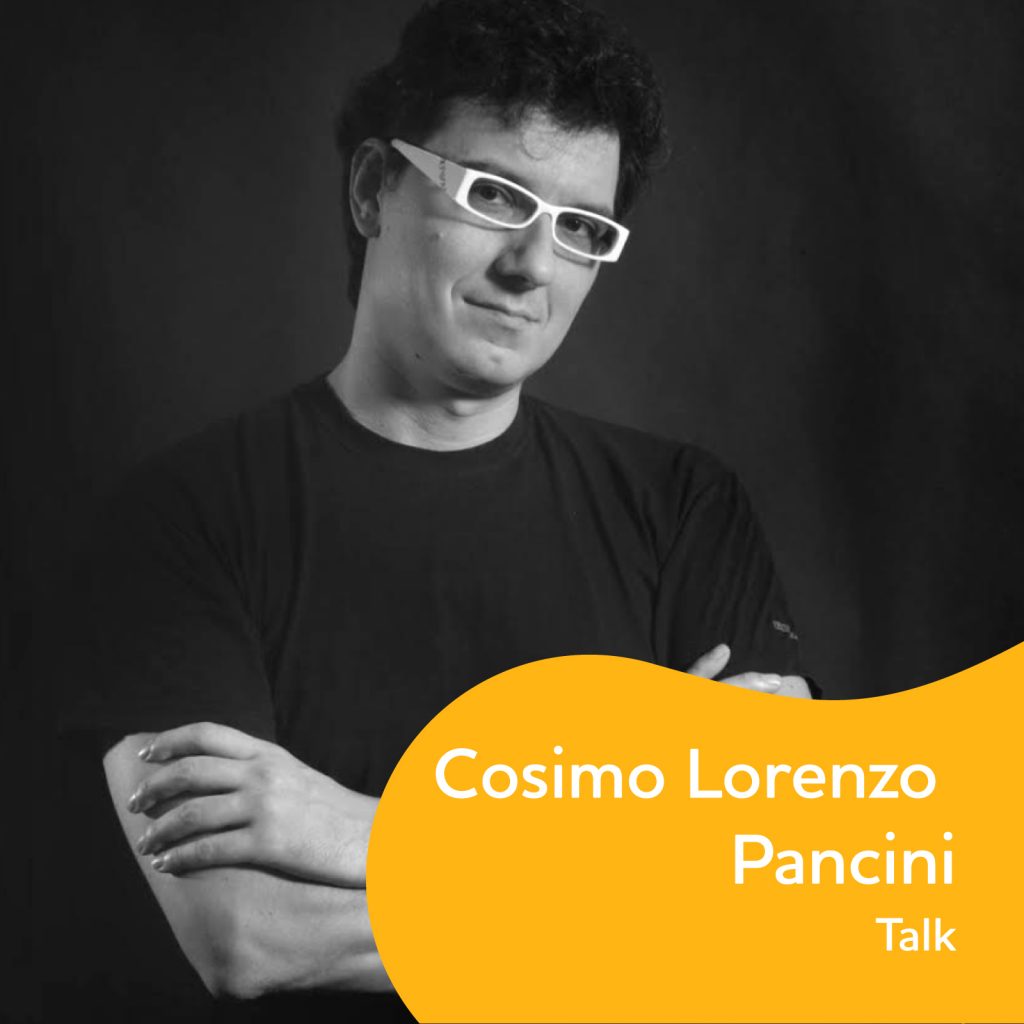 Cosimo Lorenzo Pancini is one of the founders of Studio Kmzero, where he has since 2001 been creating typographic experimentation and digital typefaces (Ego[n] magazine, Zetafonts) while developing branding and interaction design for entertainment and fashion brands (Vogue, Wired, Sky, Repubblica, Lucca Comics & Games).
He started his career as a comic artist and has been researching and teaching visual narratives and creativity during the last fifteen years.
He has been in the directive board of AIAP, Italian graphic design association, and he's now a teacher of Creative Process at IED - Istituto Europeo di Design in Florence.
When not working as a designer he's usually drawing and painting portraits, writing short stories, fighting daily with procrastination, and spotting around the world uses of the typefaces he created with his partners at Zetafonts - which have been downloaded more than ten million times on the web.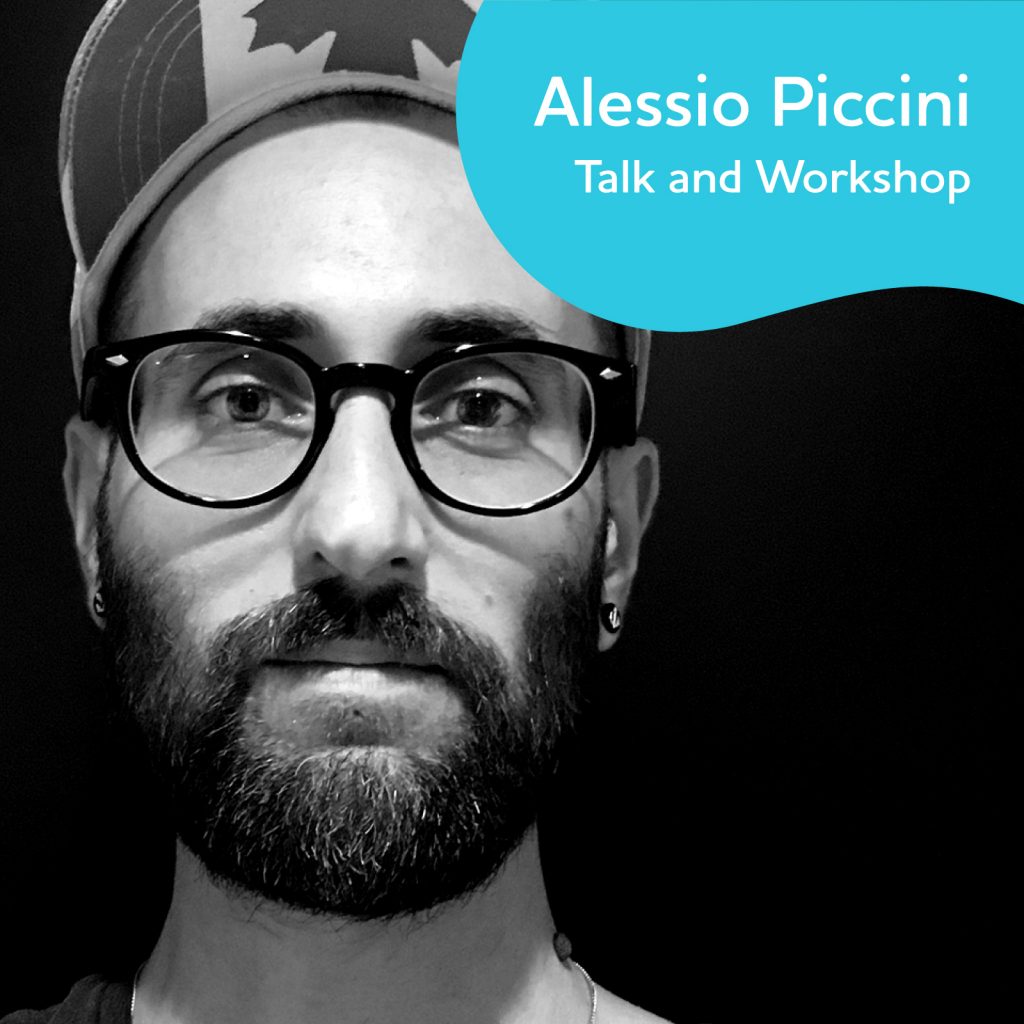 Alessio Piccini has always been drawing. He started scribbling comics on elementary school desks and got into typography by playing with his grandfather's Letrasets. He studied communication and graphics at the Institute of Art in Florence with photography and screen printing workshops. He worked lots of jobs and then decided to move to Tokyo for a year. Back in Italy, he joined an art collective while he continued to do the work of designer and videomaker. Now he works as an art director, teacher, and father.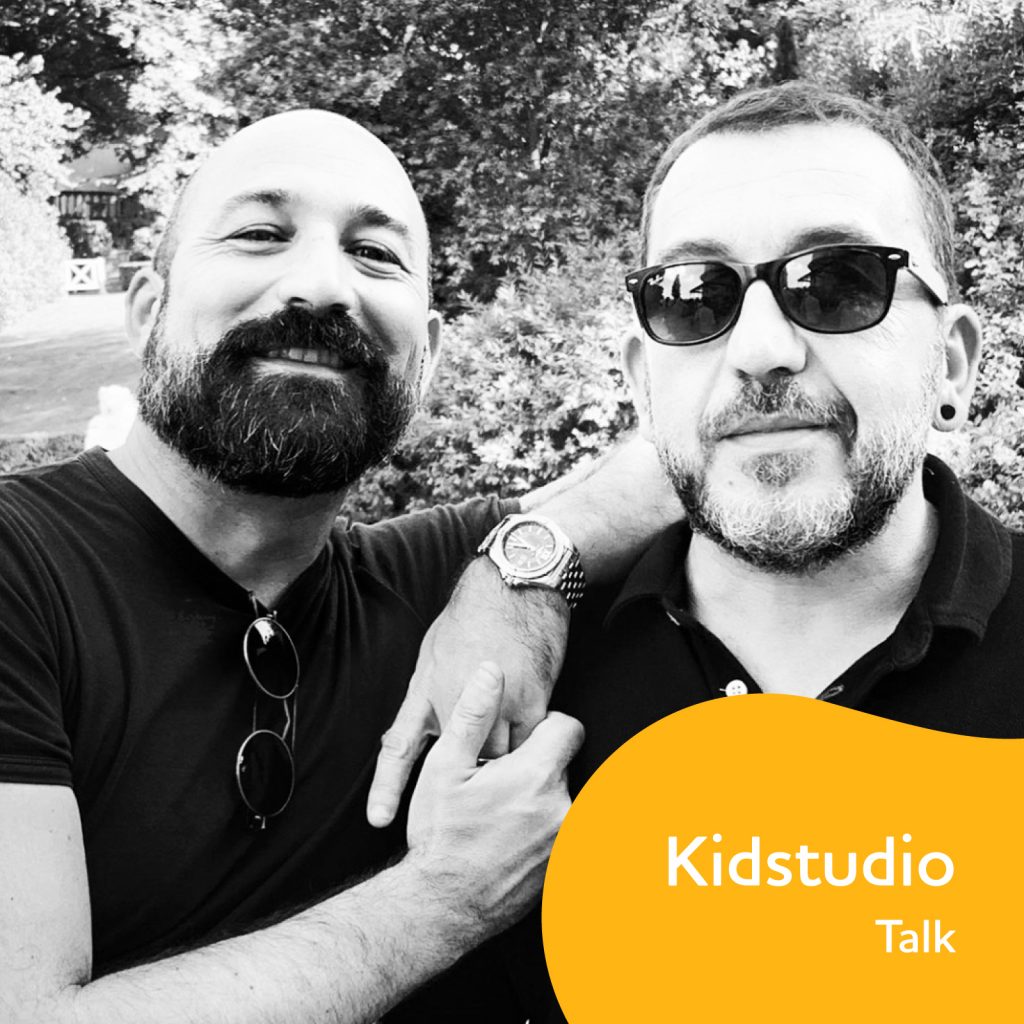 Marco Innocenti
Co-founder of Kidstudio (Florence, Italy), he has worked over the last 23 years in all fields of graphic design. Expert in publishing, branding, and packaging, he trained in the field of culture and social design and today have among his clients international companies, Michelin-starred restaurants and some of the major Italian publishers.
Writer and producer of content for both traditional and more innovative media, he was honored in the US with the highest awards for interactive fiction. He is a creative writing and storytelling consultant for content-driven video games. For 10 years he has been teaching design and graphics at IED Florence in numerous courses in Italian and English.
Luca Parenti
Author of publications on Textile Culture used in many Italian institutes, co-founder of Kidstudio (Florence, Italy), he has been involved in graphic design and fashion design for almost a quarter of a century. Textile Design expert, has been working in the world of styling and international fashion communication for decades. Among the fields in which he received the highest awards is the art direction, thanks to his capacity for synthesis and target-understanding.
Among his customers, countless fashion houses, fashion retailers and institutions for the development of minor arts. He teaches at IED Florence, where he is the coordinator of the fashion and communication area for the two-year specialization courses. He is a thesis supervisor for the three-year degree course in Advertising Communication.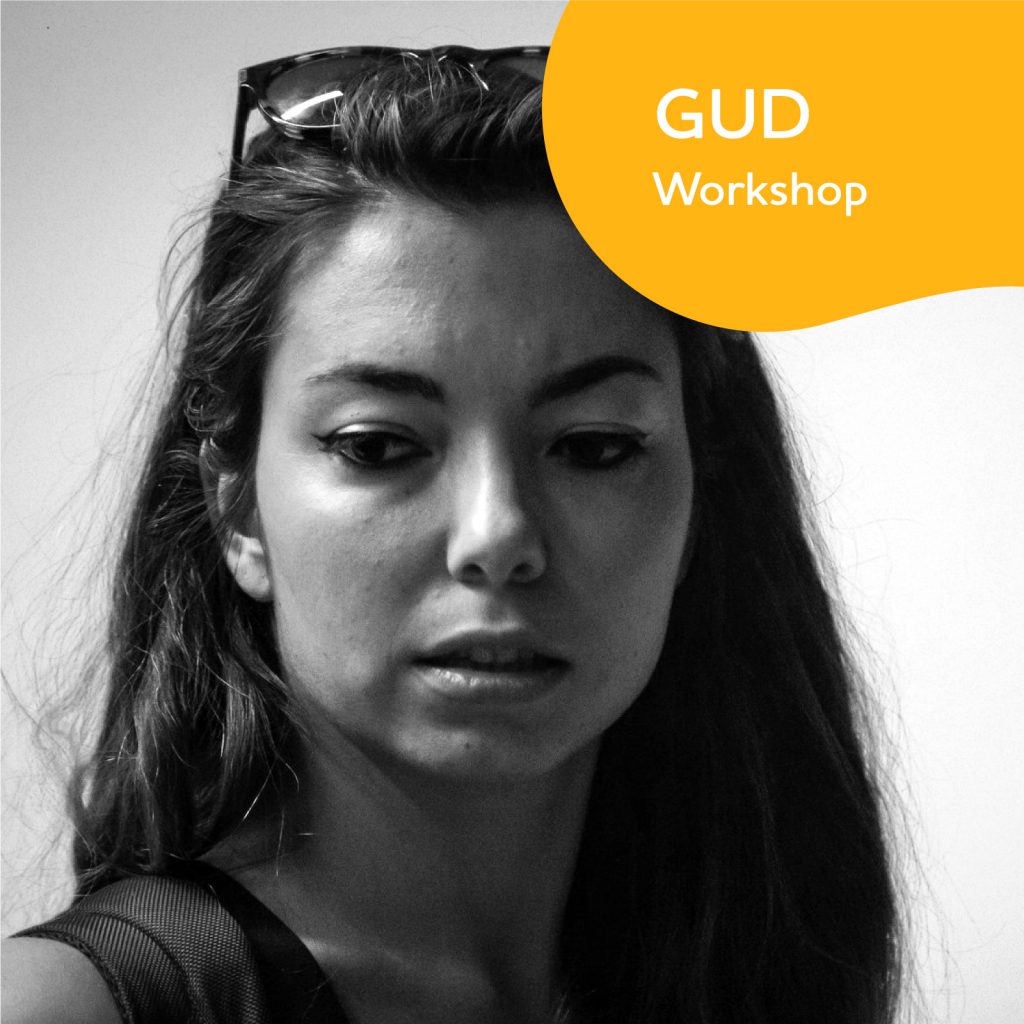 GUD, class 91, is a type designer, art director, and illustrator born in Florence. She attended the best design schools including the International School of Comics, now The Sign, ISIA Florence, and IED Florence. She is the author of the series of workshops: "Questione di Carattere" in which the participants create typographic based works through various techniques and approaches. The digital typefaces designed by GUD are officially used by customers from all over the world, among which McDonald, Legami Milano, AlFemminile.com, The Pozzolis Family and OVS stand out.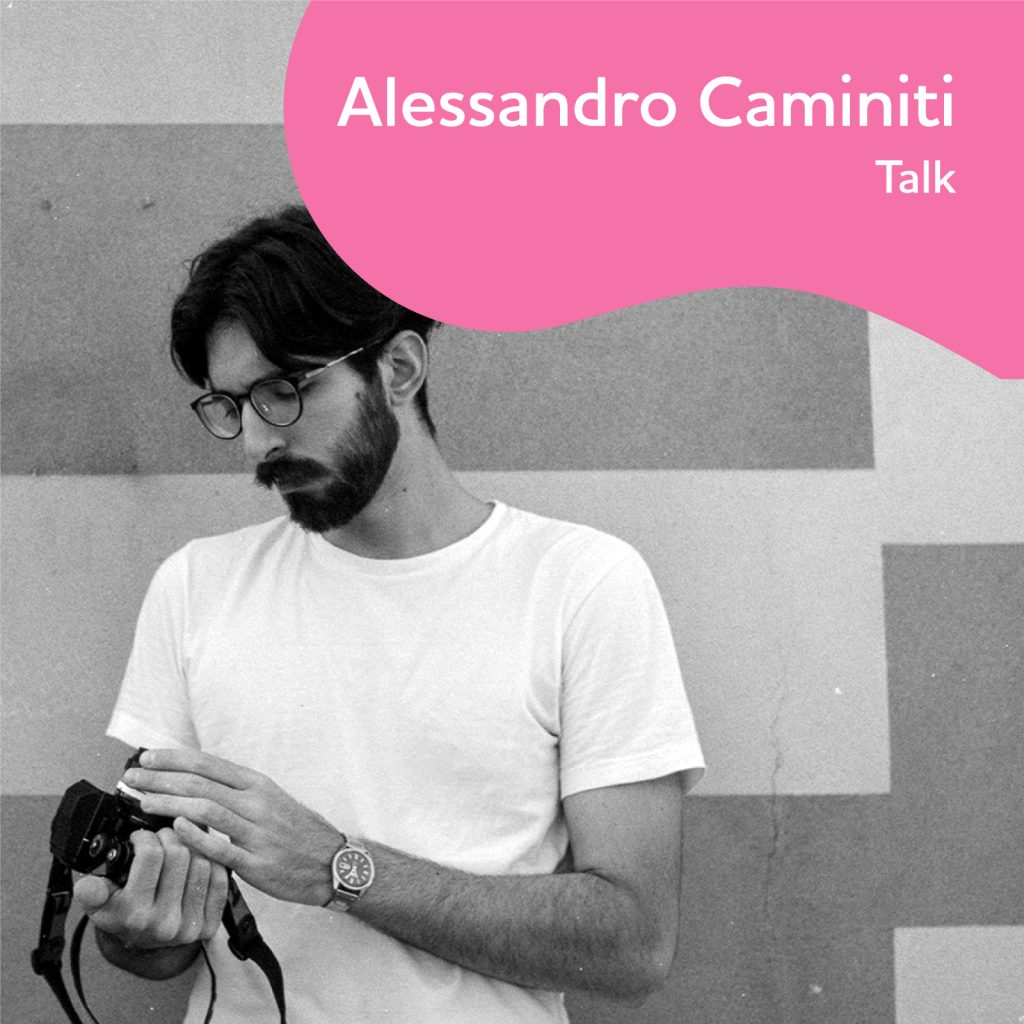 Alessandro Caminiti was born and raised in Italy, he has a passion for telling stories, no matter how. Whether it's photography, illustration or writing, his main concern is to tell something useful and beautiful to others.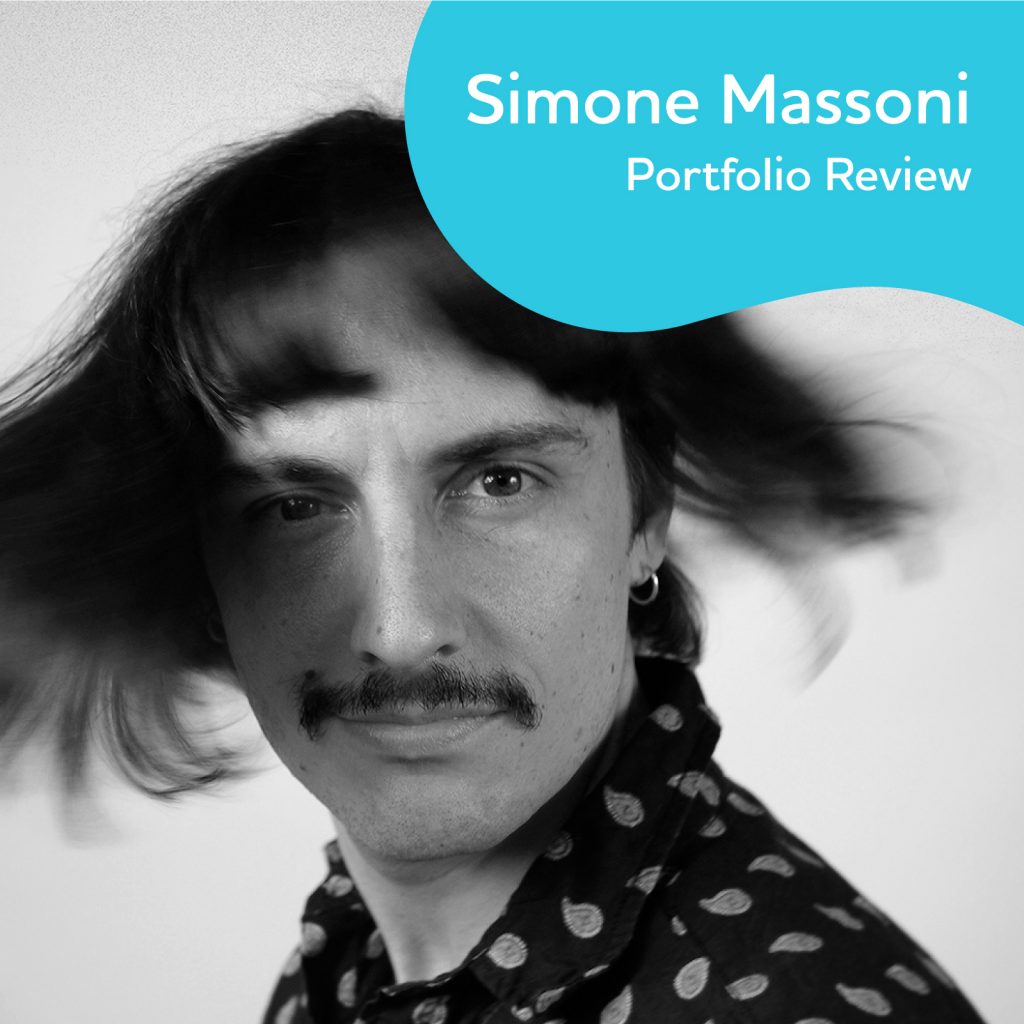 Simone Massoni is an artist dealing with everything he finds visually stimulating.
After starting his career as a children's book illustrator, he moved his interests to be aligned more with visual design and arts. You can find his latest explorations in books, magazines, advertising commercials and shows, mainly in the US and Europe. He is currently living and working in Florence, Italy.
Clients include among others: Ferragamo, Facebook, Kiehl's, Net-A-Porter, The New Yorker, The New York Times.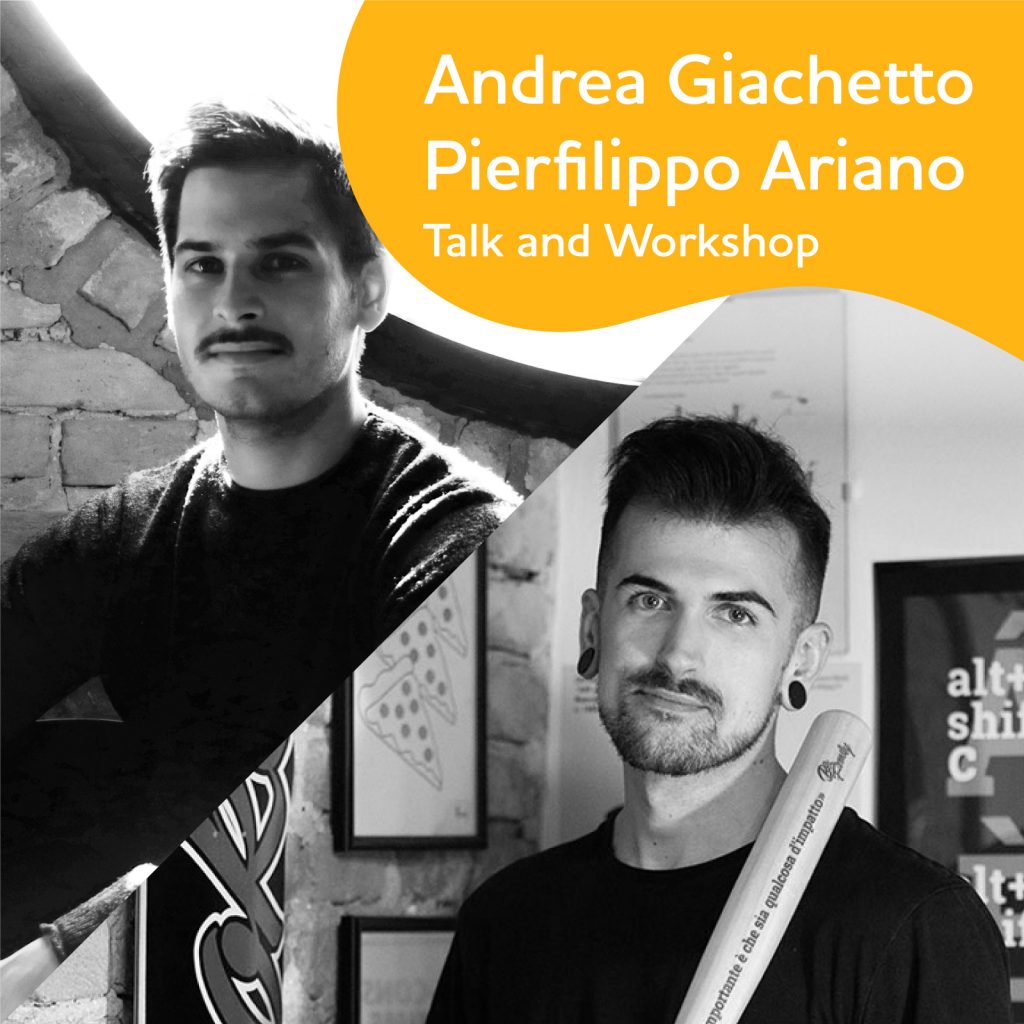 Andrea Giachetto: Web Developer (Front End and recently Back End), Project Manager and
lover of efficiency. I have been fighting for 6 years to achieve a more usable, efficient and happy world.
Pierfilippo Ariano: Digital Art Director and UI / UX Designer of Be.Family, Web Agency based
in Venice and recently in Florence. «I am good at designing and creating; I believe it myself and others say it too, but I'm not sure it's true. "I like doing a lot of things, but there's no need to write them in this bio.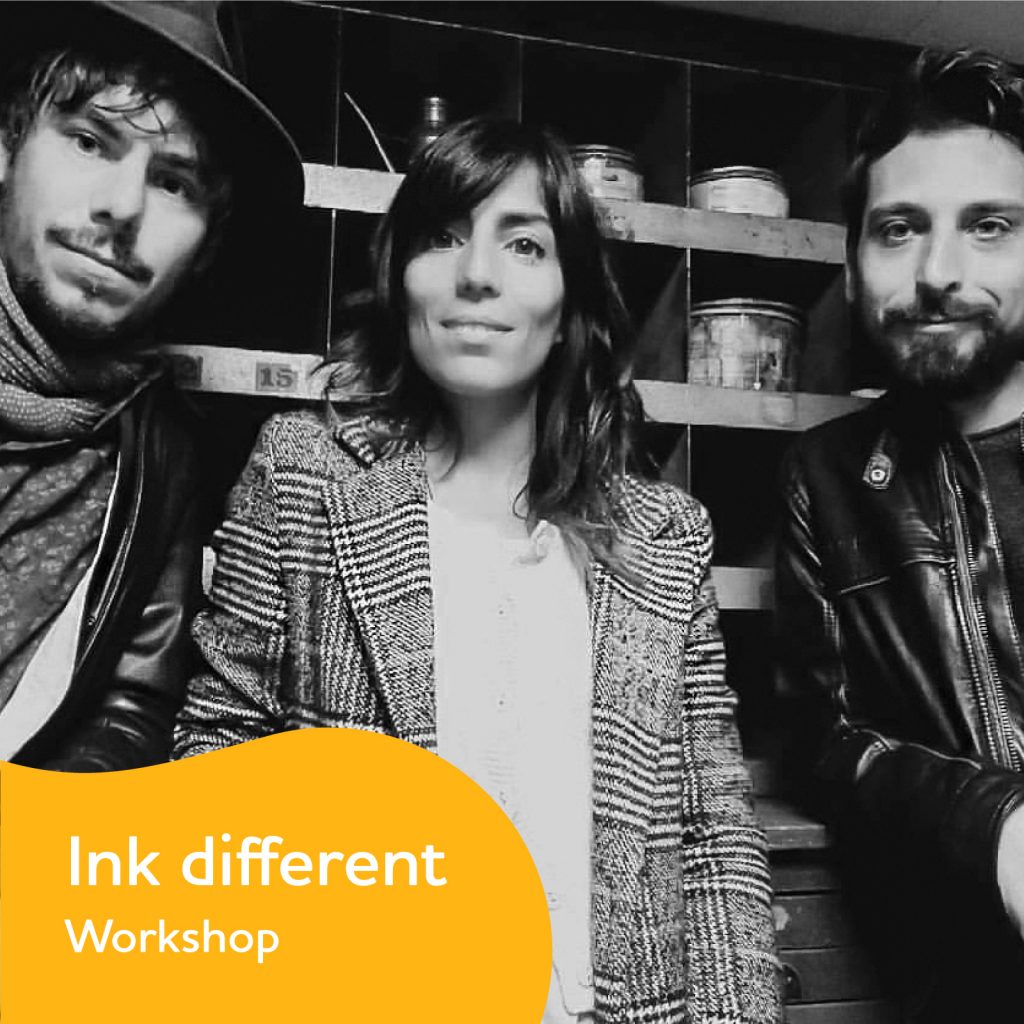 Ink different is a project that sits between the practice of graphic design and the traditional process of letterpress. It was founded in 2014 in Florence, by Paula Del Mas, graphic designer, Nino Triolo, artist printmaker, and Mathieu David, writer. Together they create a contemporary typographic design using predominantly wood and metal type.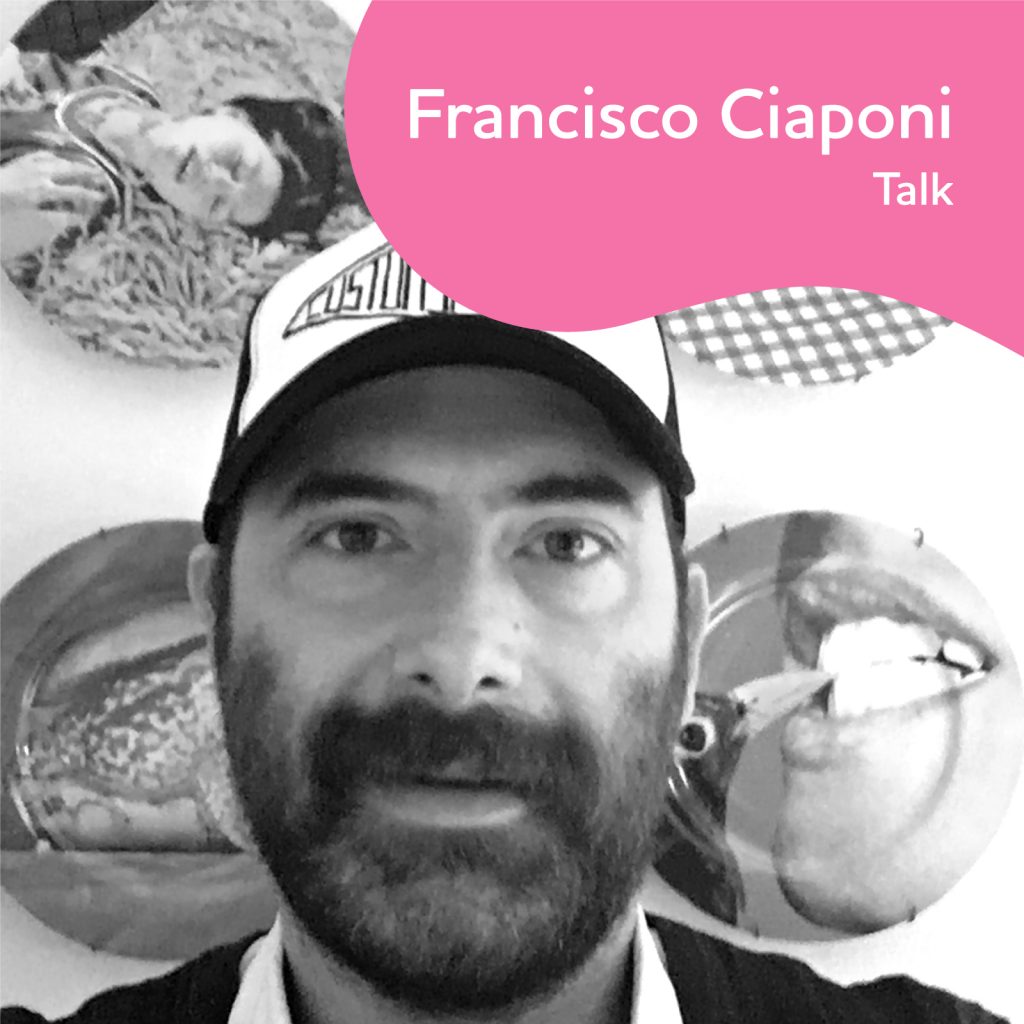 Francesco Ciaponi, graduate in the history of the print and the publishing industry at the University of Pisa with a thesis entitled "Beat World: the rise of underground publishing in Italy".
In 2010 establishes, together with Andrea Pacini, Italian Poster Rock Art, the italian archive for poster art.
Since 2016 he has been managing the Edizioni del Frisco website, which starting from 2017 became a publishing house specialized in graphics books and independent publishing.
In 2019 he gave birth, teaming with Concretipo Studio, to the Friscospeaks magazine project, a jam session of graphic designers with a clear underground soul.
He published different books, among which: "The Big Lebowski Art Collection" and "Underground: rise and fall of another publishing".
In 2019 his latest book "Jack: an illustrated biography" was published by Goodfellas; the first biography of the famous actor ever written in Italian.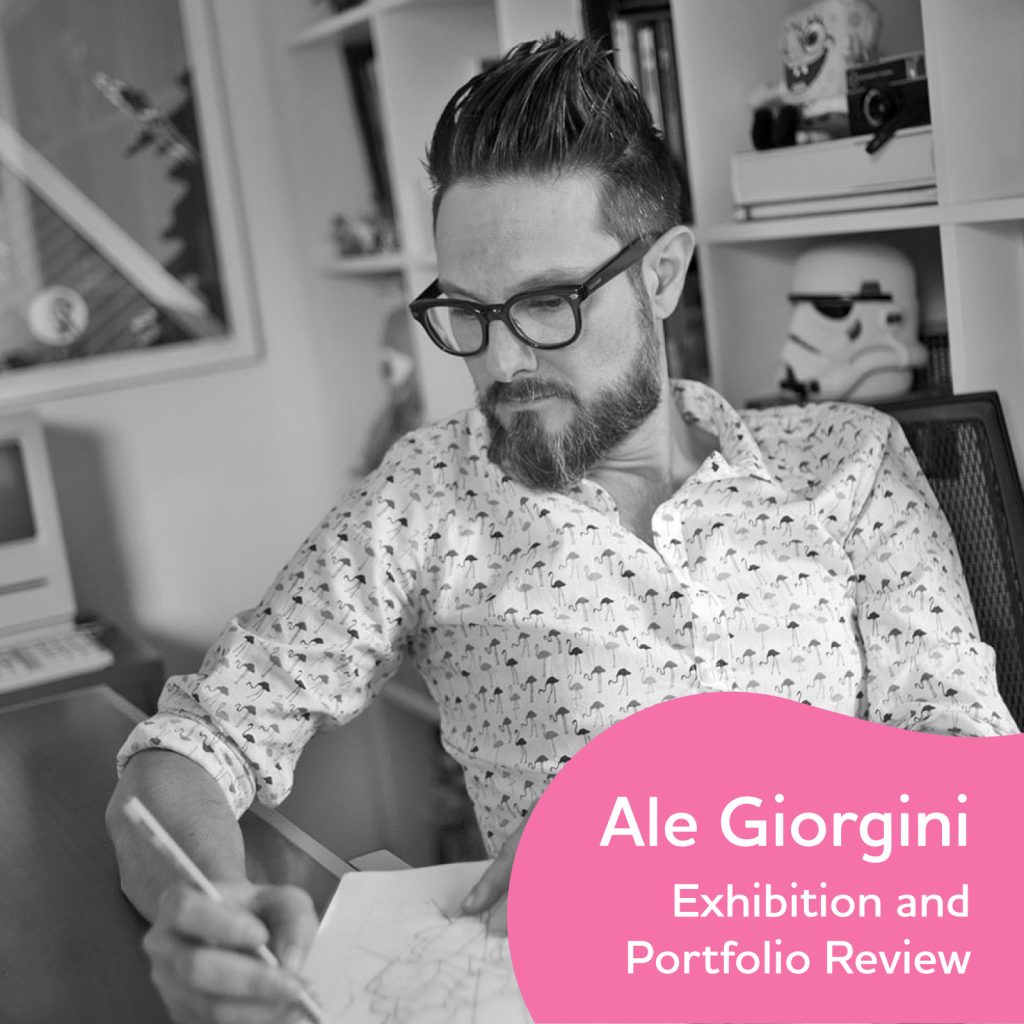 Ale Giorgini started drawing when he was child and he never quits. Today he works as illustrator, collaborating with clients such as Armani, Adidas, Jeep, Puma, Martini, Disney, Warner Bros, Opinel, Lavazza, Kinder Ferrero, Fidenza Village, Foot Locker, Emirates and publishing in magazines and newspapers such as The Hollywood Reporter, Boston Globe, Chicago Magazine, The Official Ferrari Magazine, Il Sole 24 Ore, Il Corriere della Sera. He participated in exhibitions and events around the world: Tokyo, New York, Zurich, Wien, Paris, San Francisco, Los Angeles, Melbourne, Annecy, Manchester even if as soon as he can he loves to spend time in Vicenza (Italy), his hometown. He won the Good Design Award by the Chicago Museum of Design (2017) and was selected by Society of Illustrators in New York (2015, 2017). From 2013 to 2018 he has been director of Illustri Festival.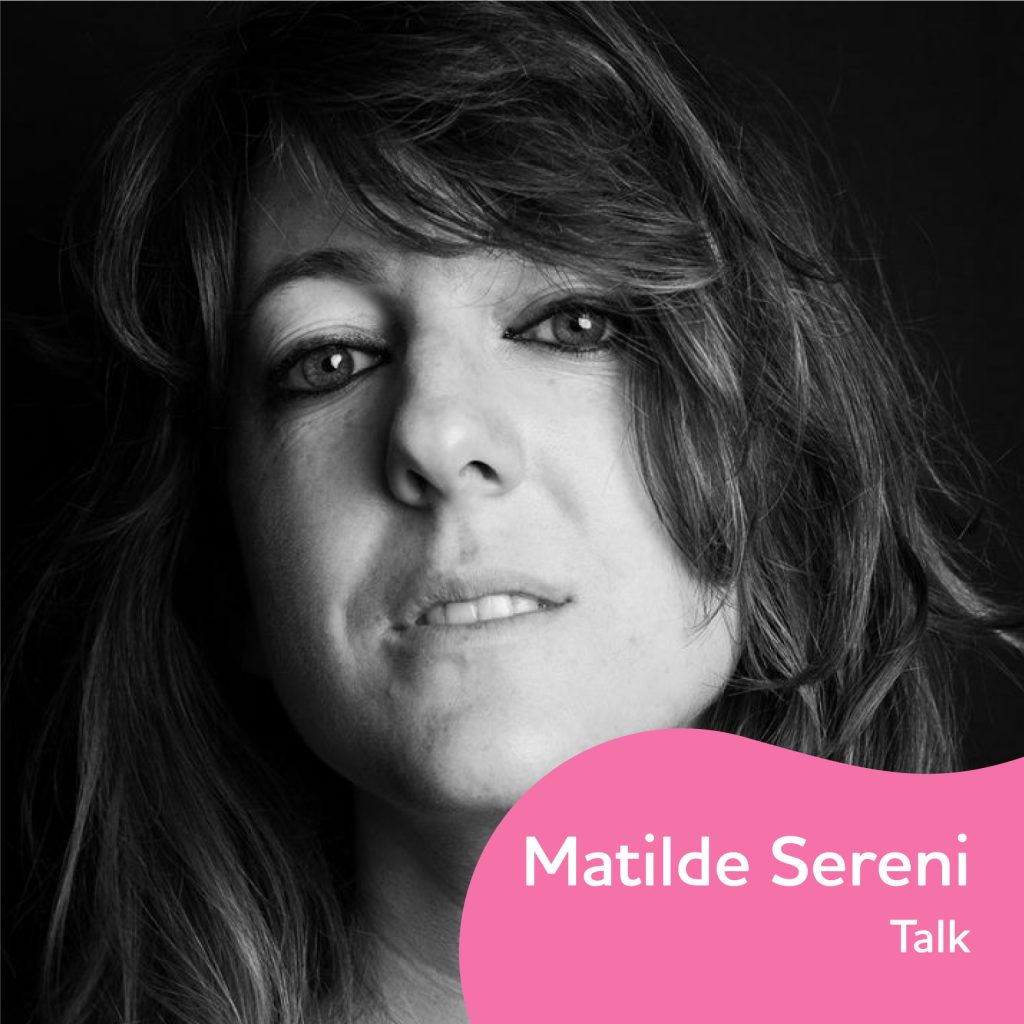 Lungarno has arrived in the city panorama in 2012, quickly becoming a valuable navigation tool for the cultural offer of the city. Immediately the magazine was able to emerge due to the high quality of the product despite the fact that it was free to the public: the choice of uncoated paper, a large and clearly legible format, a widespread distribution, original, light and professional contents. But more than any other aspect, the illustrated covers have paved the way; every month a new subject, a different pencil, a vision of the unique city, a personal style: all this has made Lungarno a magazine to trust; always the same and always different.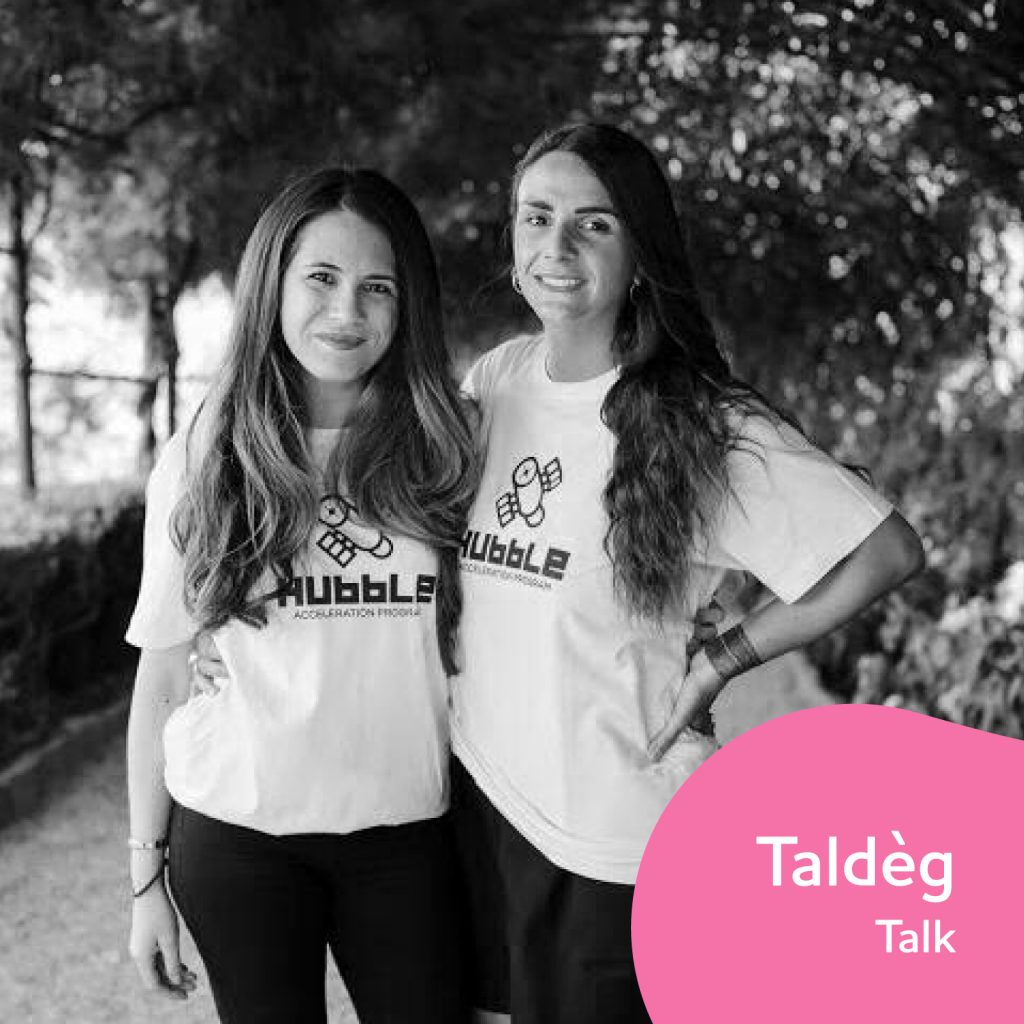 Taldèg is a platform that allows emerging artists to exhibit and sell their creations inside local businesses like receptive structures, boutiques, restaurants, bistros and much more.
Through the app, art lovers or the ones who simply want to live a new experience can find out the list of businesses and places adhering, as well as the exhibited works explained directly by the words of the artist him/herself, which can be quickly and safely bought with a click.
An efficient and different way to approach and live art, in all of those everyday places where you wouldn't expect to find it.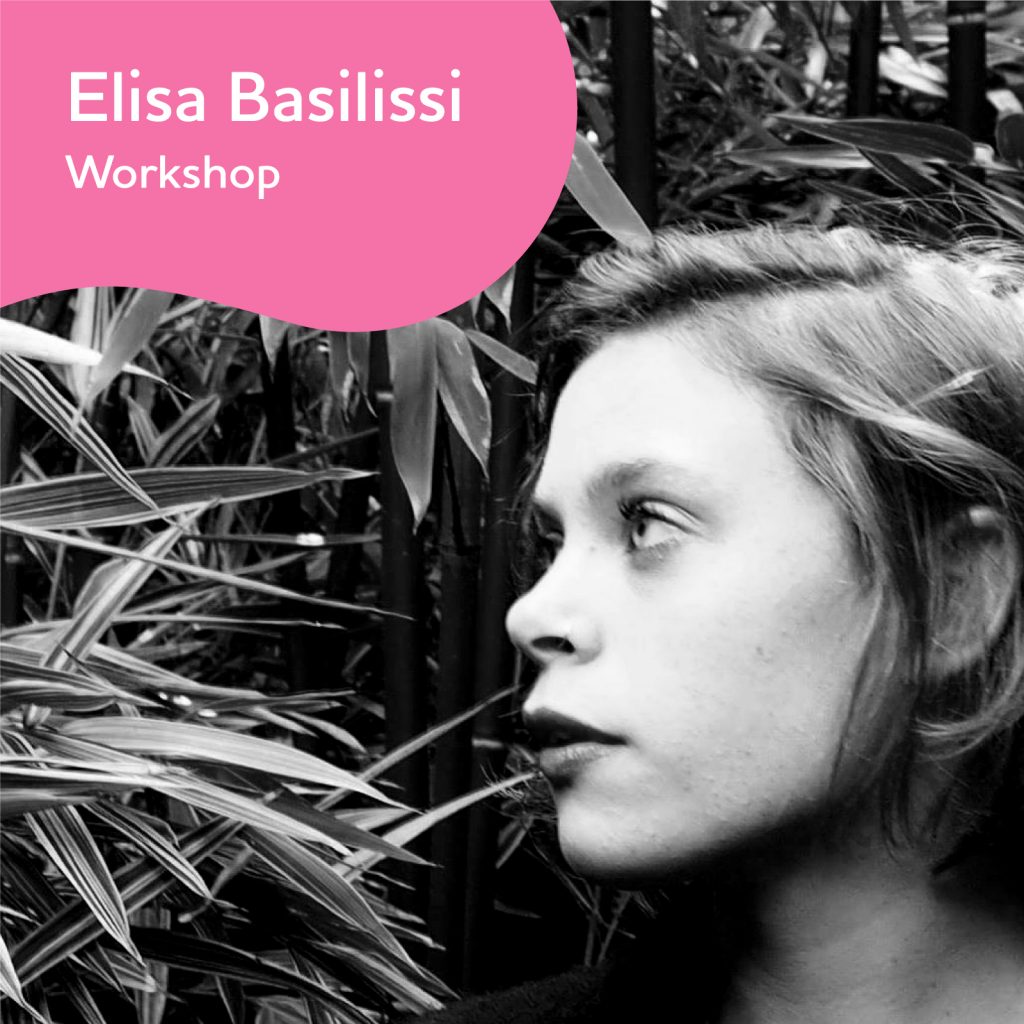 Calimaia is a collective of florentine Graphic Designers and Illustrators. Calimaia's mission is
to provide a space for emerging young artists and to promote Visual Design in Florence.
The collective organises various actievities, for example design workshops, exhibitions and
collaborations with artists from Italy.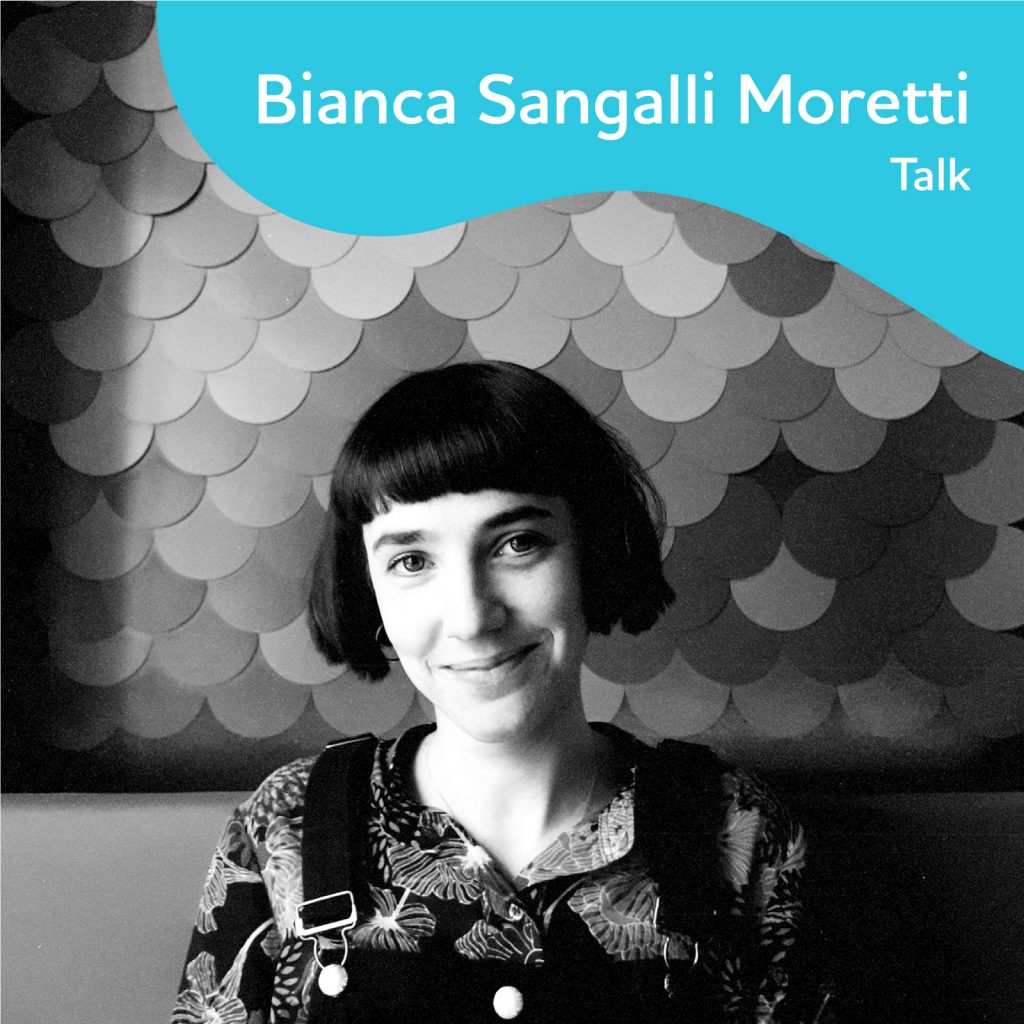 Bianca Sangalli Moretti studied design at ISIA in Florence, to then move and study illustration at ISIA in Urbino, where she is now graduating with a thesis on narration. From 2018, she collaborates with Gianluca Patti, four-hands-drawing for Zanichelli, Mantova Ambiente, Indiem Magazine and more.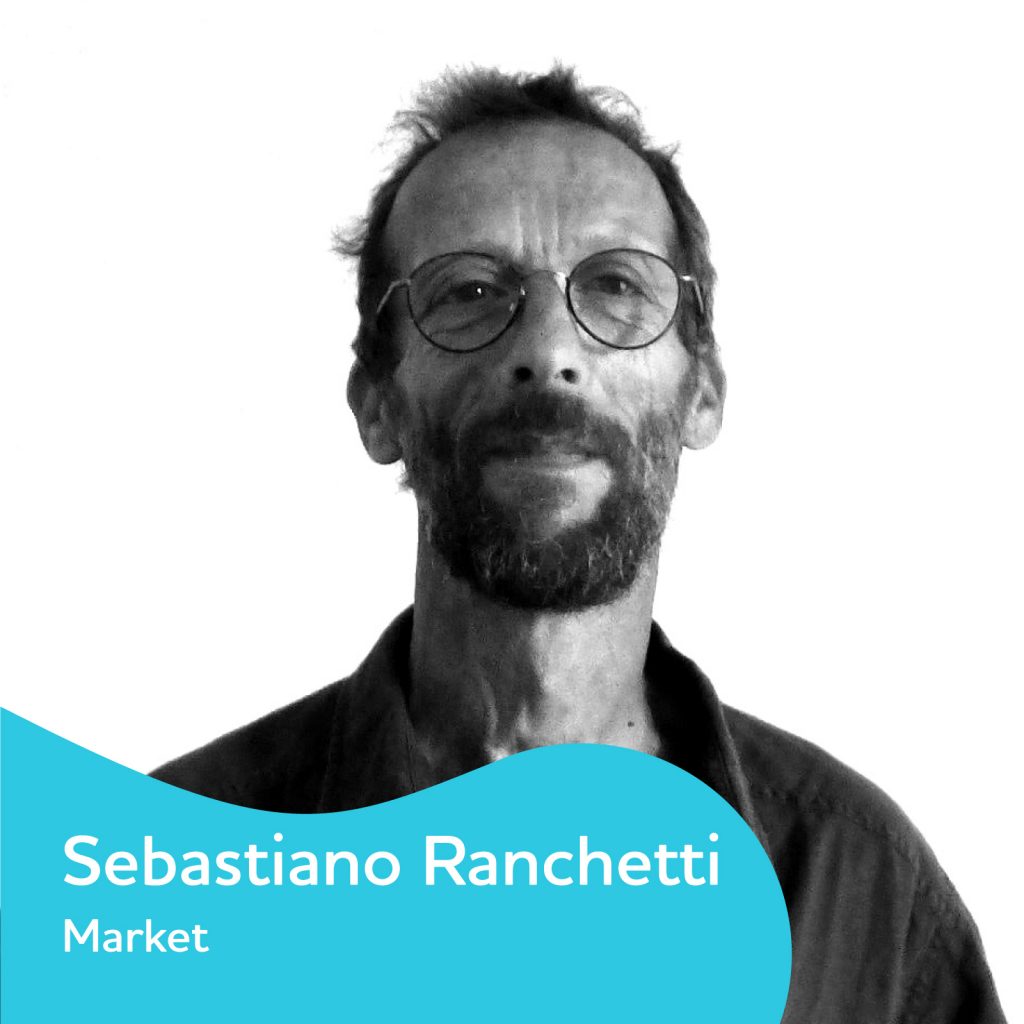 Sebastiano Ranchetti is a Florentine artist and graphic designer. He grew up on a farm in the Florentine countryside and began his career as a designer in the 80s while living in Wuppertal and London. After returning to Florence he continued to work in graphic design and art direction until 2005, when he decided to become a digital artist. Since then he has created and illustrated 16 children's books on animals published internationally, and has exhibited in art galleries and other contexts. Sebastiano's work aims to joyfully communicate his love for nature, and to contribute to increasing human awareness of animals as conscious beings. His colorful works have been published in books and magazines, and licensed to appear on calendars, notebooks, journals and t-shirts. He also creates portraits of animals on commission for customers all over the world.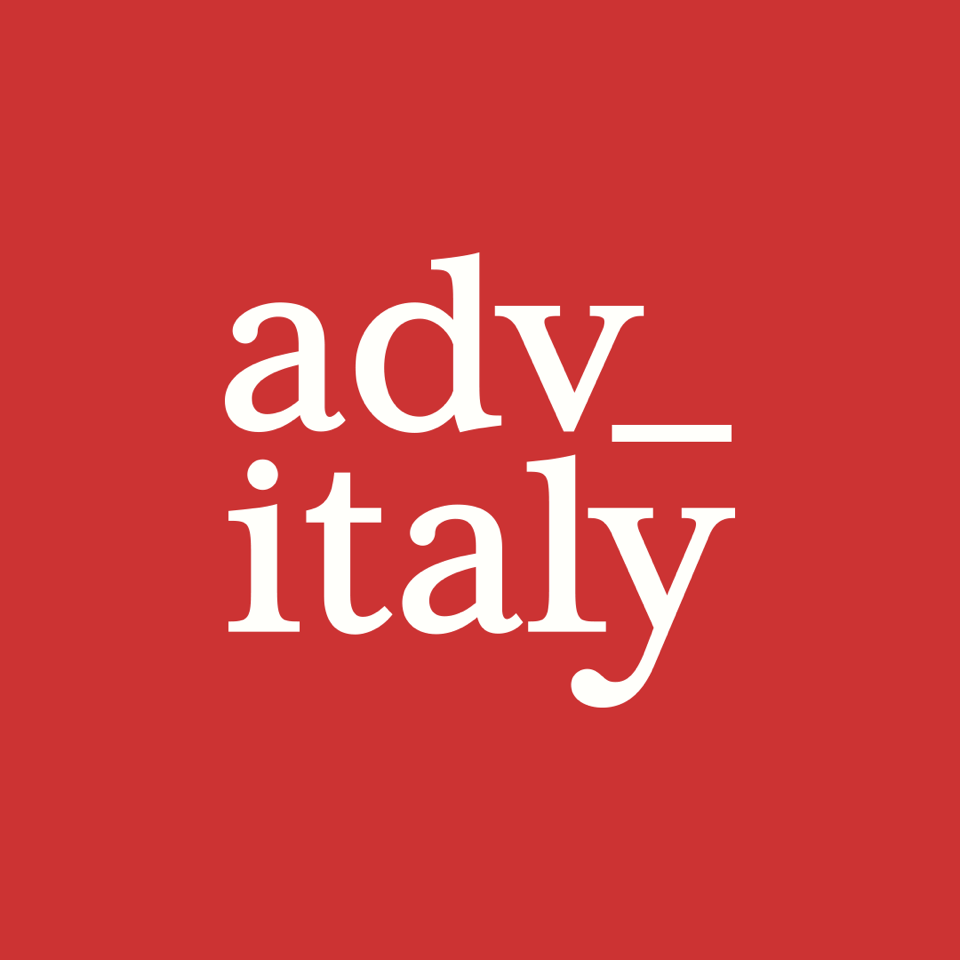 Almost a year ago, Marco Peluso, Mattia Rapparini and Massimo Paoloni have created Adv_italy with the aim of building a community in the field of communication. They are committed to become a reference point for students and professionals who, like them, want to explore the world of advertising.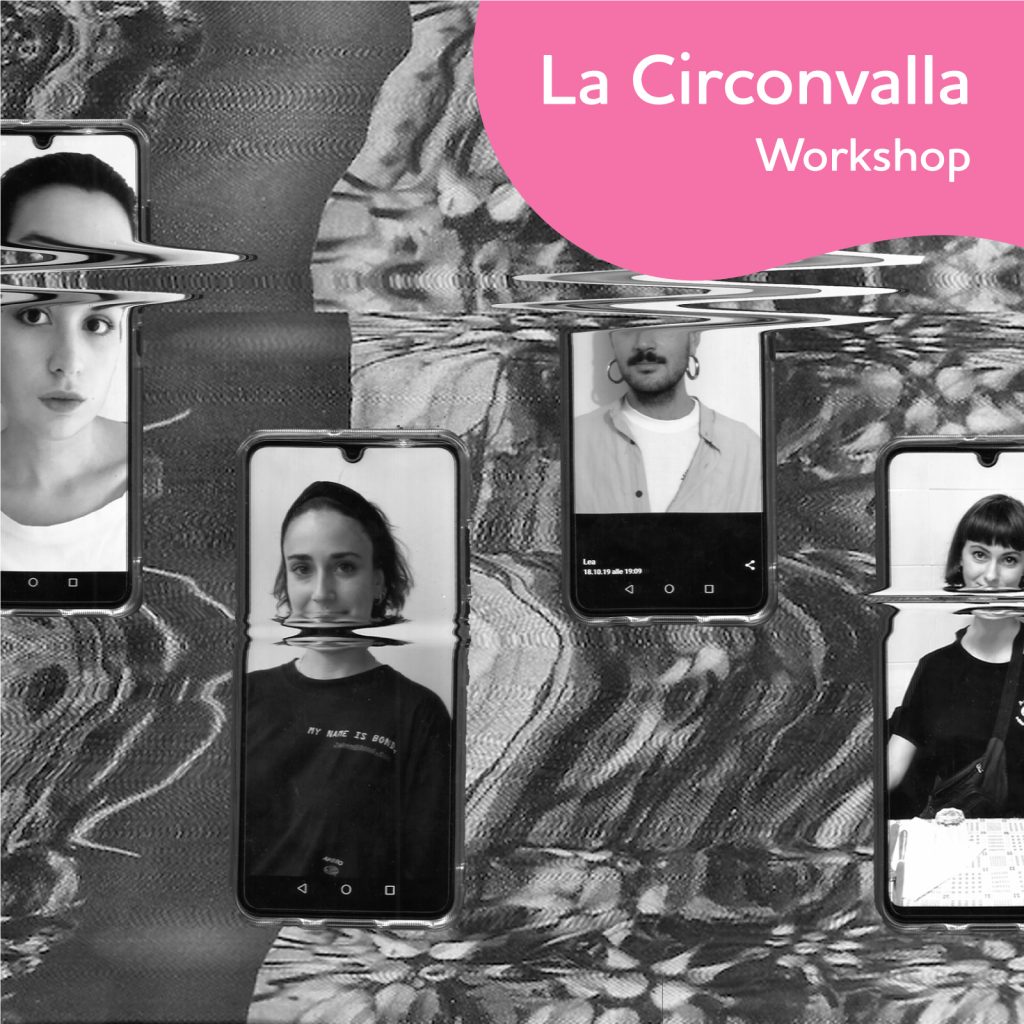 La Circonvalla is a group of four designers based in Milan. By combining different
backgrounds and design capacities the members' aim is to generate an experimental urban
mesh. A space to work on projects and events while keeping an eye towards new points of
view and ibrid languages. Through an unconventional design approach, the group is
interested in developing a philosophy both aesthetical and critical, in order to expand one's
horizons and knowledge.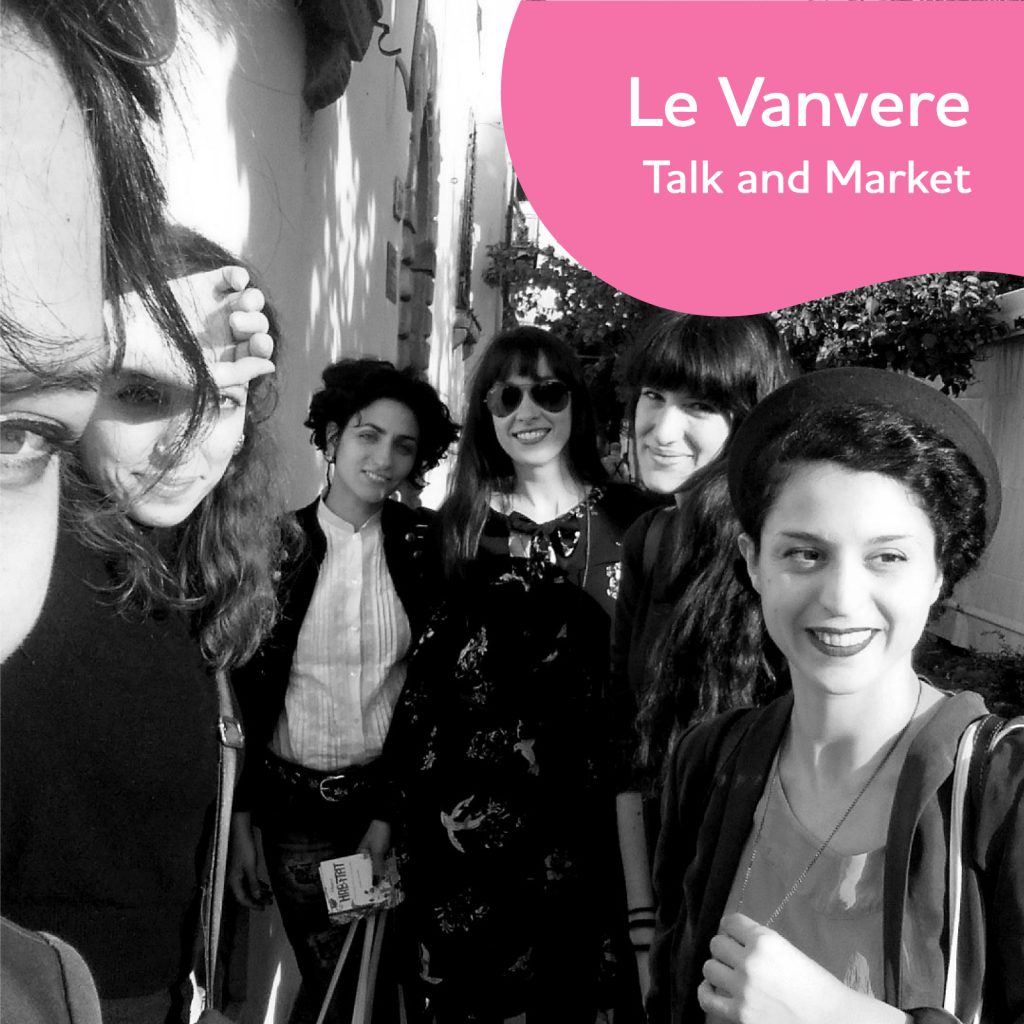 The Vanvere are Arianna Bellucci, Camilla Garofano, Celina Elmi, Lisa Gelli, Giulia Lombardo and Giulia Quagli.
Six illustrators who met by chance with a project that is born by chance, but not randomly.
The intent of the collective is to enhance and make known the illustrator's profession through the blog, with personal projects and interviews with personalities from the world of illustration, the various social channels connected to it and the organization of events and exhibitions, the most important of which takes place during the Ludicomix of Empoli, which hosted in the last year a collective of more than seventy unpublished works printed in large format that invaded the town during the days of the festival.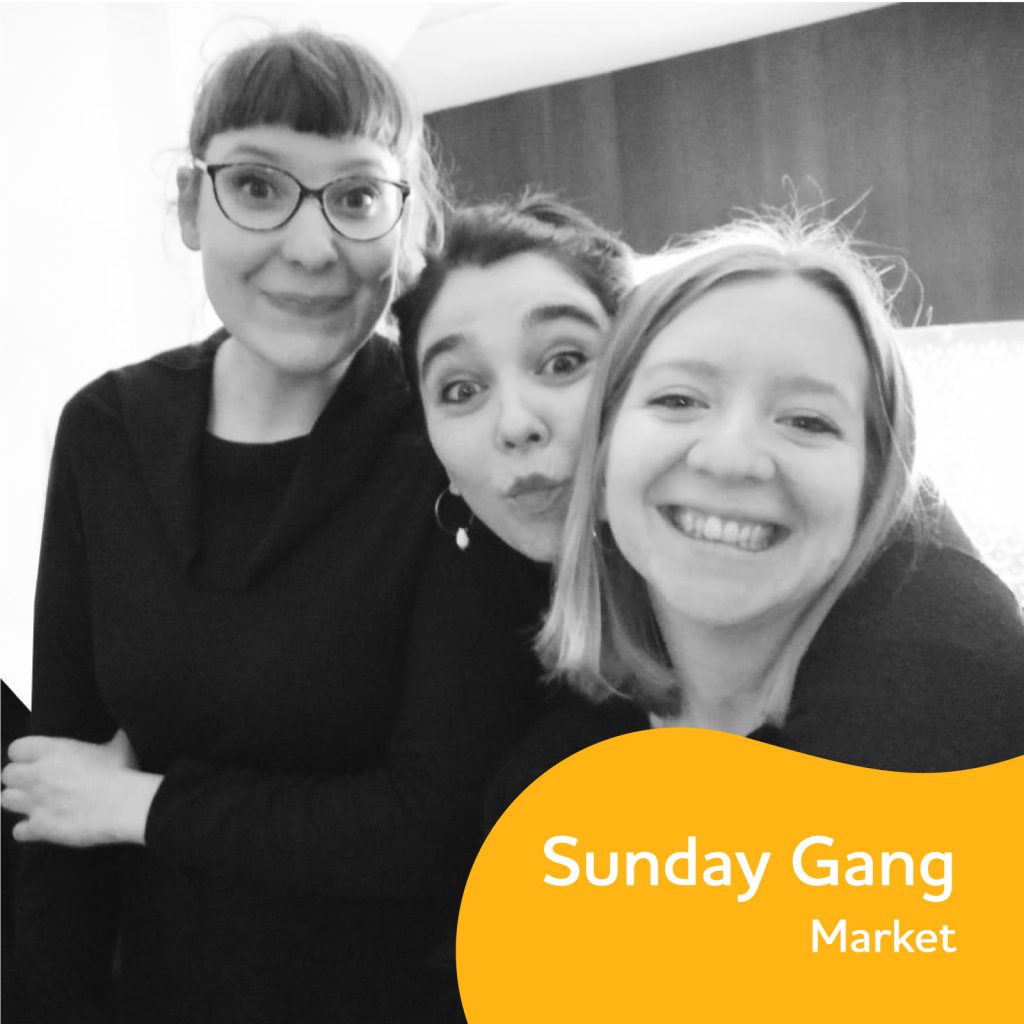 The Sunday Gang is Claudia, Costanza and Marta, a creative trio born to celebrate fun, beauty and imagination. Thanks to the mix and match of collage, illustration and embroidery, they creates unique handmade products.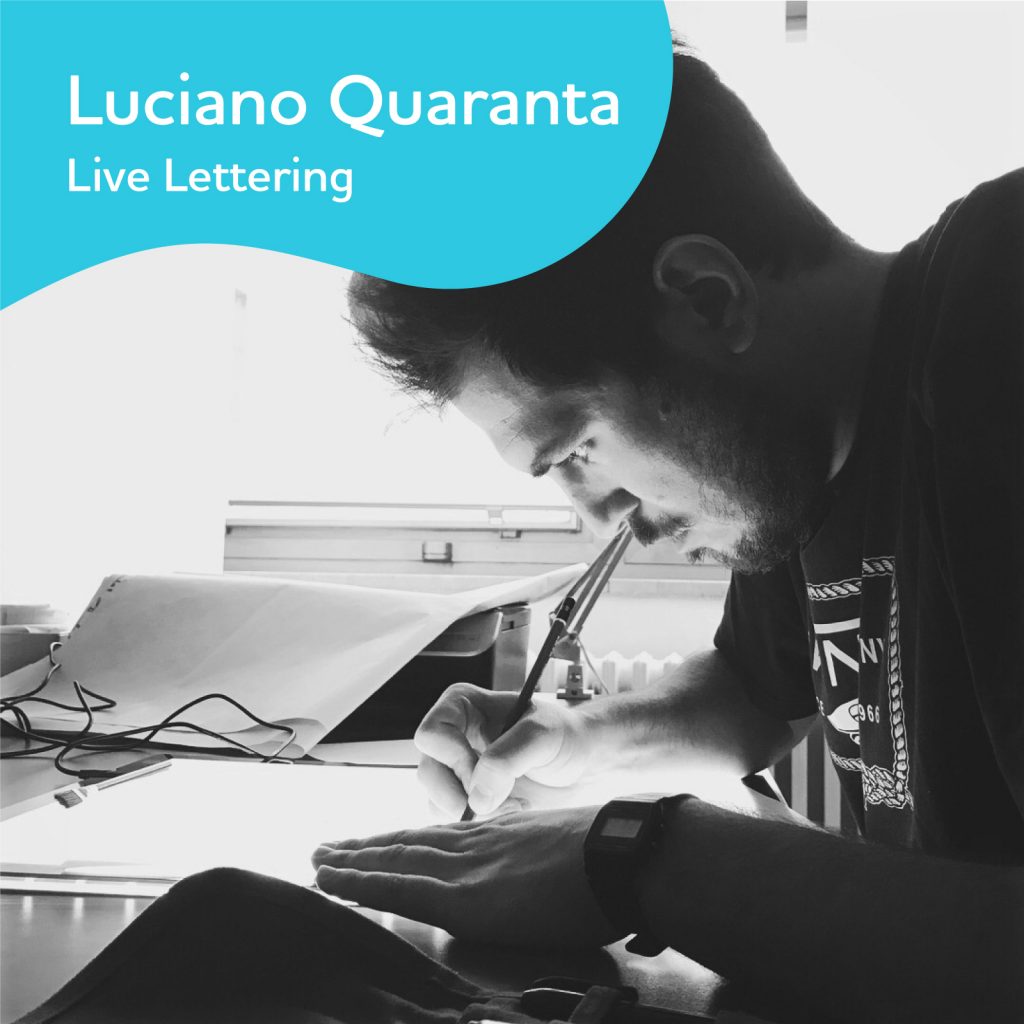 Typography and calligraphy are the Luciano's great passions. He developed these passions during his studies in Graphic Design at the LABA in Rimini and in Communication Design at the ISIA in Florence. Later he studied Type design at IED in Florence. He now applies this passion to branding and poster design. His approach mixes pixels and paper in an attempt to experiment with ever-changing solutions. After several experiences as a freelance, he is one of the founders of Variabile studio in Florence.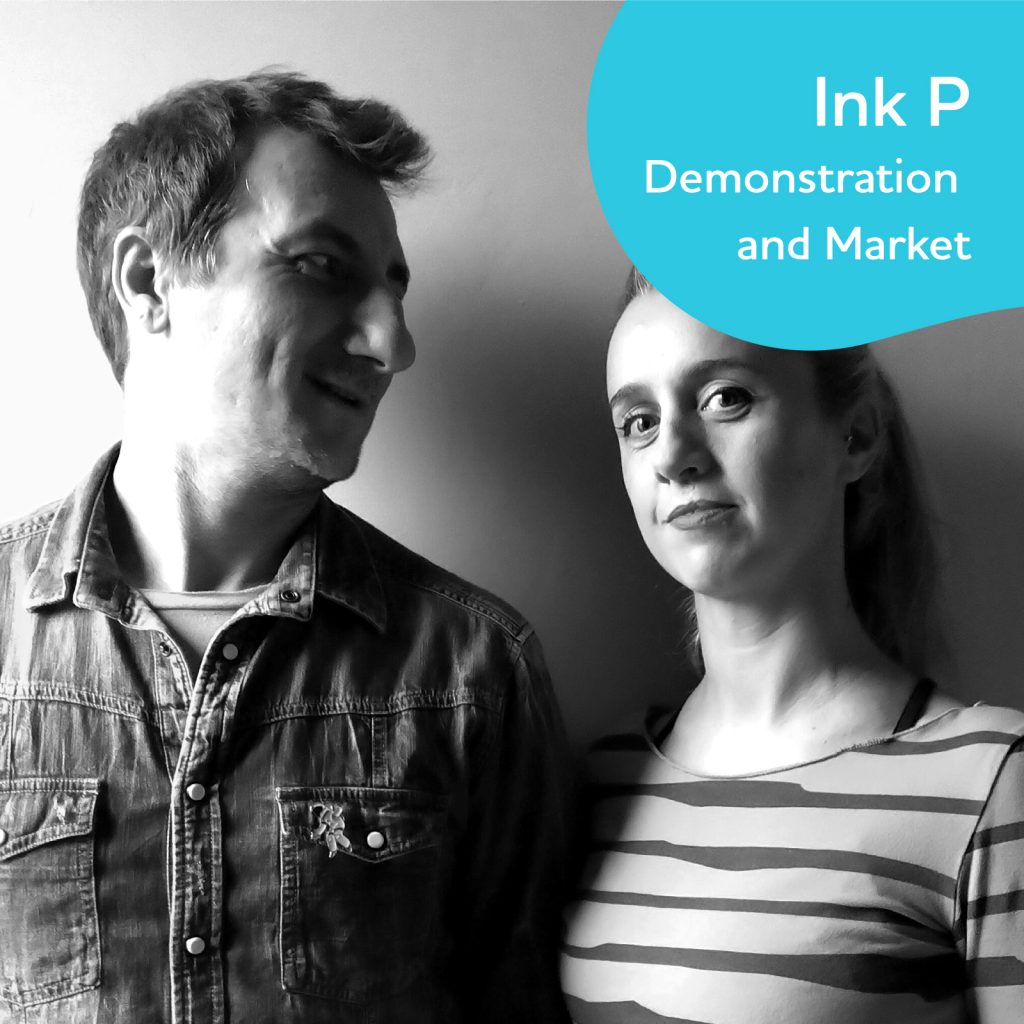 Antonio Fugazzotto is the co-founder of ink-p, an application graphic brand created together with his partner Giulia Castagnoli. He developed professionally in the early '90s as a designer and layout artist in Milan, for a number of graphic design studios, among which the one of architect Daniele Baroni.
In 2002, Antonio takes up an educational path at the London College of Printing in London, where he rediscovers the artisanal and manual aspect of the hand printed product, and the technique of serigraphy, the kind of technique that ink-p favors in the application of printing and that allows for a unlimited variety of production.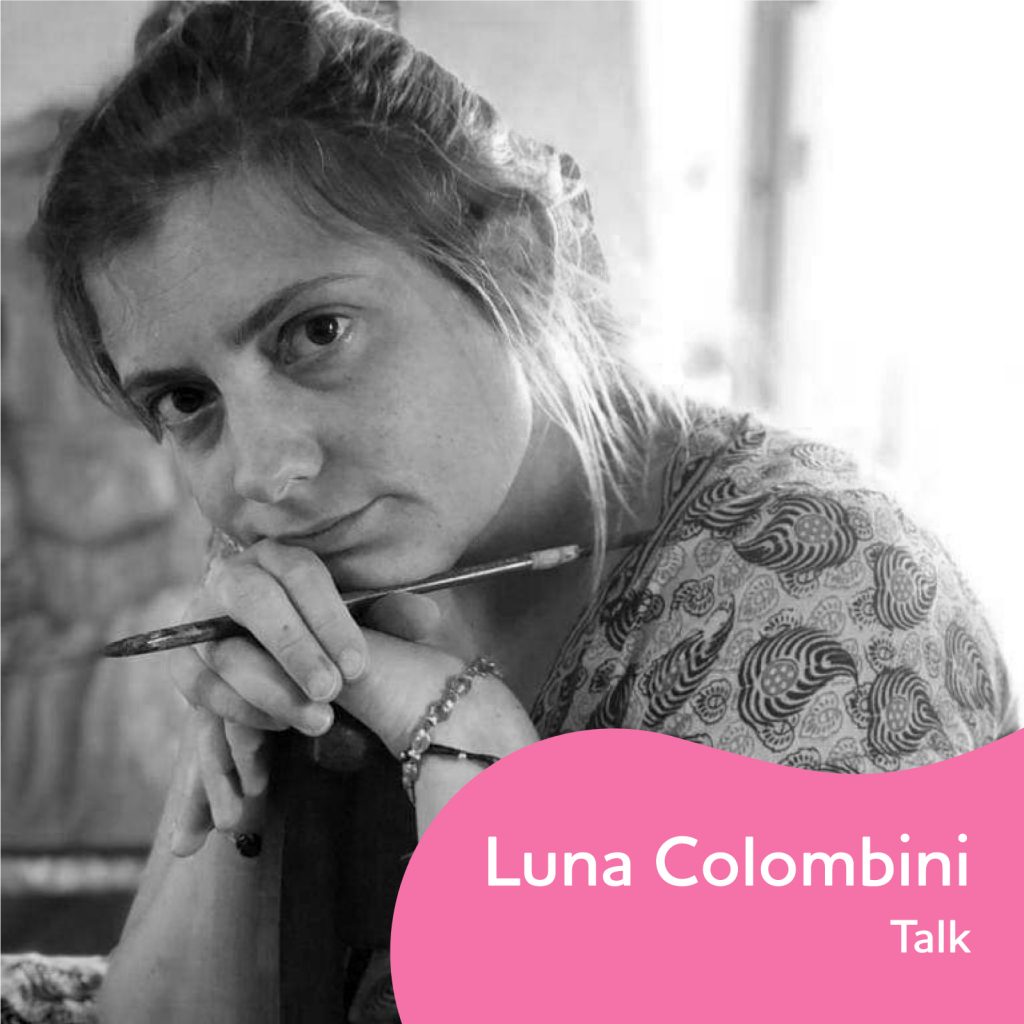 Illustrator, painter and graphic designer with experience as a teacher and art director. After a BA in History of art, she specialized in visual and applied arts, with a BA in painting and an MA in illustration and a professional degree as a publisher graphic designer.
In 2015 she won the illustration contest Notte di Fiaba, which brought her to work with the OrecchioAcerbo publishing house in Rome. Then she started working permanently with the small publishing house Edizioni Federica as an illustrator and graphic designer.
In 2015 she also founded the art gallery Cartavetra in Florence, with the illustrator Brunella Baldi and other Italian artists.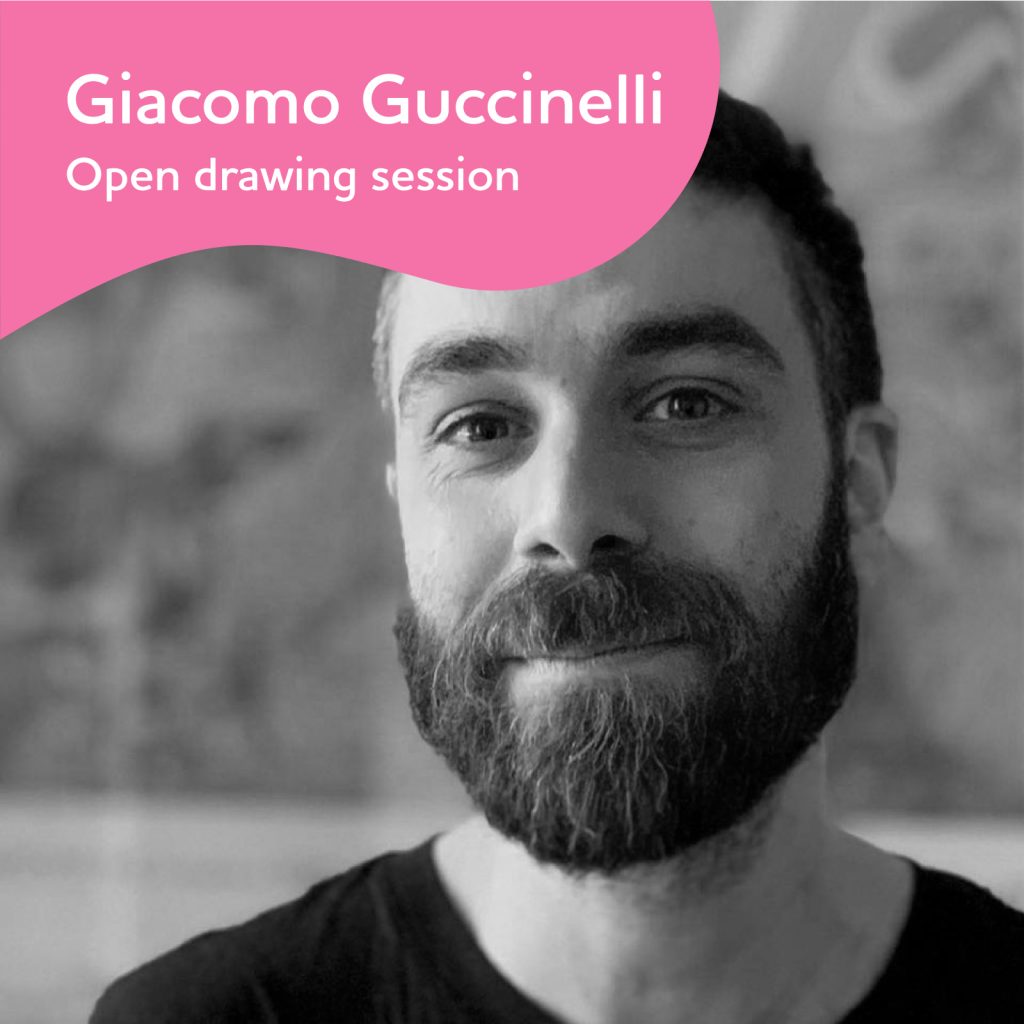 Humanist, since 2007 I work as graphic designer for public and private companies. Trainer since 2008 in human rights issues, I organize projects for the prevention of exclusion phenomena. In 2012 I founded Steam Factory, a creative team of freelance artists involved in training and videogame production. Since 2014 I am lecturer at TheSIGN Comics & Arts Academy, art director and concept artist for entertainment, serious and applied-game development.
Want to be part of WHY Festival?
Drop us an email!