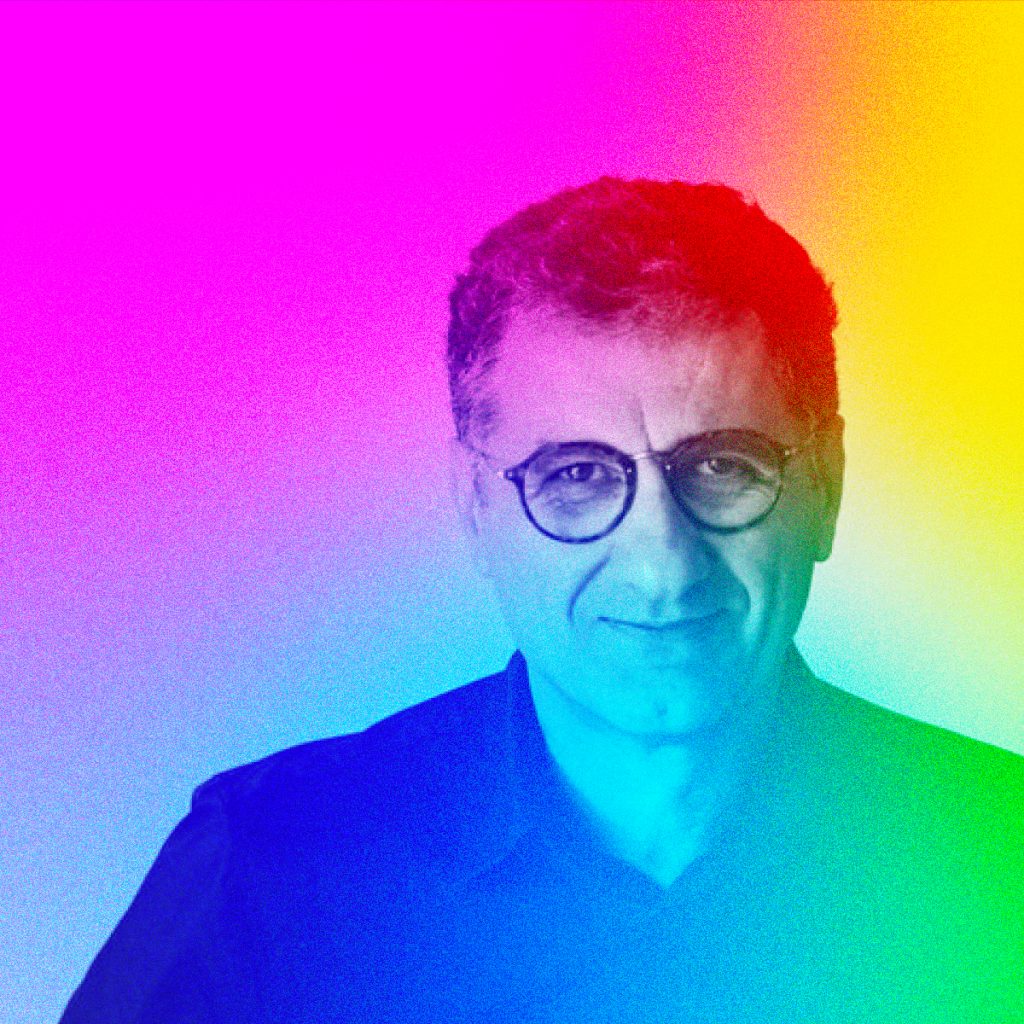 Mauro Bubbico was born in Montescaglioso (Matera) where he lives and works as graphic designer since 1986. His favorite field is design for education and environmental sustainability. Along the years his interests and his research on places and inhabitants has brought him to define an incisive and contemporary graphic language capable to narrate and enhance them, favoring their social, economic and cultural development. In his vision graphic design is primarily the ability to build great narrations. He teaches Graphic Design at ISIA Urbino, ad ISIA in Faenza, at Abadir school in Catania and at Free University Bozen-Bolzano. He is member of AIAP, the main graphic designer association Italian, and AGI (Alliance Graphique Internationale).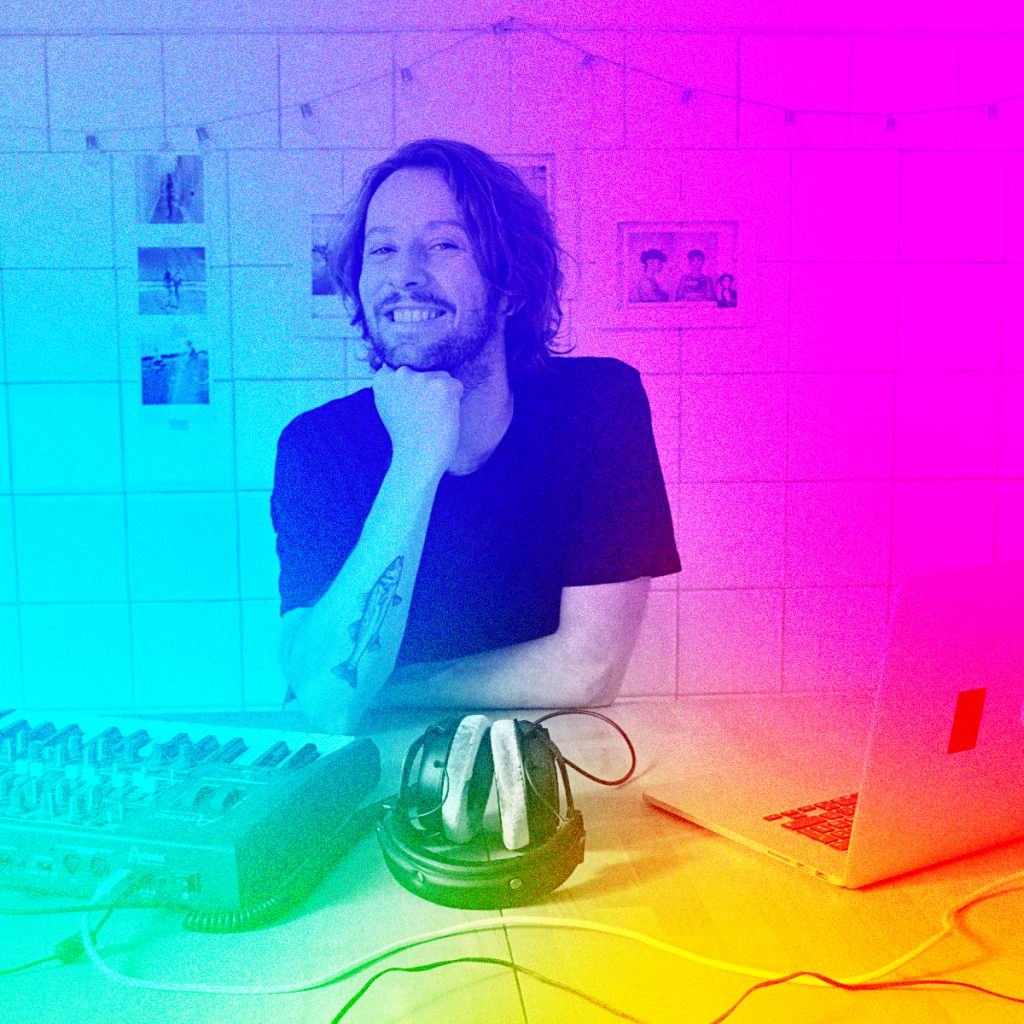 Marco Dalmasso aka Ghiaccioli e Branzini is a Producer residing in Florence. Over the years he has refined what can be defined as an unmistakable style. If the base is always electronic music, the contaminations are instead manifold: references to Blues, Jazz and folk music. The experimentation, the mix of genres and the collaborations with many musicians make Ghiaccioli e Branzini a unique figure in the Italian panorama. In 2010 with the producer Tulioxi he forms the combo Global Kan Kan with which in addition to participating in numerous festivals in Italy and Europe he realizes various record releases: Clatter records, Multivitamins (Uk), Materials Sonori.
From 2012 to today Ghiaccioli e Branzini has been active with numerous interaction projects between electronic music and played music: Camillocromo Beat Band, Fanfara station, Hugolini. In recent years he has composed several soundtracks for TV commercials, Fashion Shows and advertising campaigns collaborating with various brands including:
Noris, Superduper Hats, Gucci, Levi's, Guess, Personal Archive, Sebago, Saks Fifth Avenue and many others.
In 2018 he won the Italian Folkint award as the best electronic reinterpretation project of the Folk tradition.
In 2019 with the Fanfara Station project he won the Andrea Parodi prize, the most important Italian contest dedicated to World Music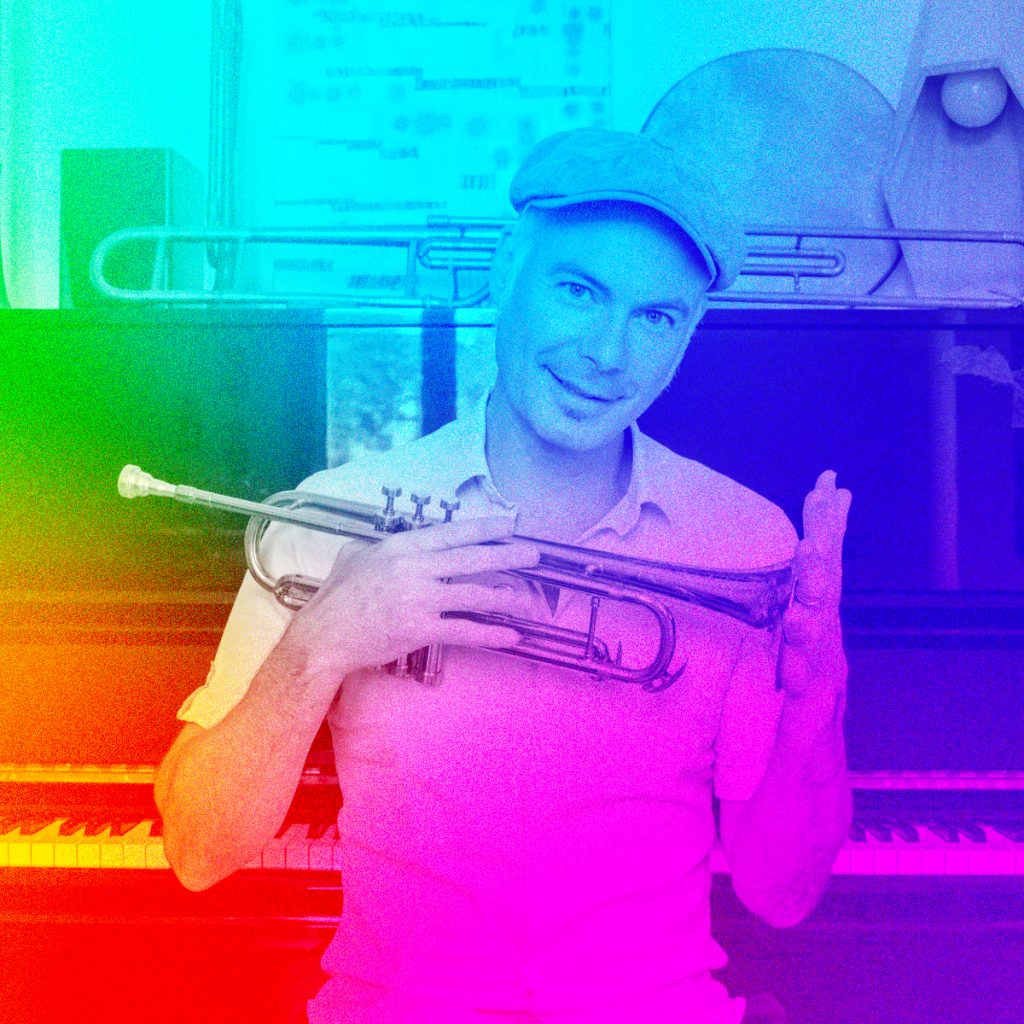 Charles Ferris, Canadian born in Toronto, trumpeter and ethnomusicologist, arrives in Italy as a Fulbright scholar with a research on the traditions and songs of the South. Since he started studying classical music in the United States forty years ago, he has crossed almost every musical genre. As a young student he was honored in New York City as a soloist in the Music Teachers National Association's national competition. At the age of 18, he won The Louisville Orchestra's Young Artist Competition and played as a soloist with the orchestra that made the history of twentieth century American music.
With an Afro-Cuban orchestra he toured all the salsa clubs in San Francisco while during the day he studied jazz and contemporary improvisation with Myra Melford, Fred Frith, Henry Threadgill and Steve Coleman.
He has played in numerous Balkan music projects, rock, jazz, funk, blues, and contemporary impromptu and popular music ensembles. The common thread that unites the different range of genres and musical projects in which he has played is research, originality and a certain aptitude for improvisation.
In Italy since 2006, he has collaborated with hundreds of musicians in numerous bands: Sineterra, Marcello Giannini, Badara Sek, Francesco Forni, E Zezi, and began a long path of study of classical and popular Tunisian music alongside Marzouk Mejri with which he founded, Fanfara Station in 2015, together with the producer and beat-maker Ghiaccioli e Branzini.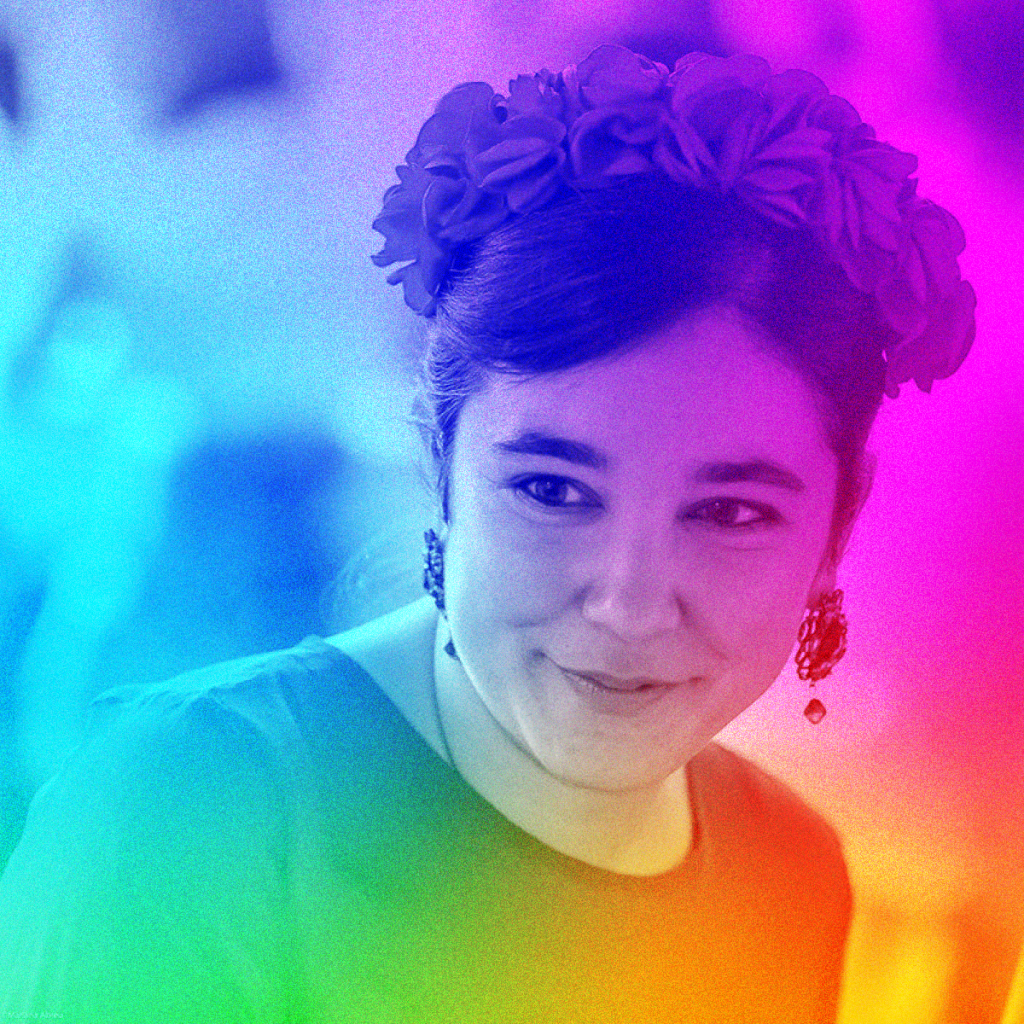 Costanza Ciattini is a freelance artist based in Florence. She graduated in design at ISIA Florence, in addition to working as stand and set designer together with Elisabetta Nazzi Atelier, she creates works of art using the three-dimensional collage technique. Over the years she has exhibited her works at the Cartavetra gallery, the Student Hotel and during private events. She has also created illustrations for independent magazines and books.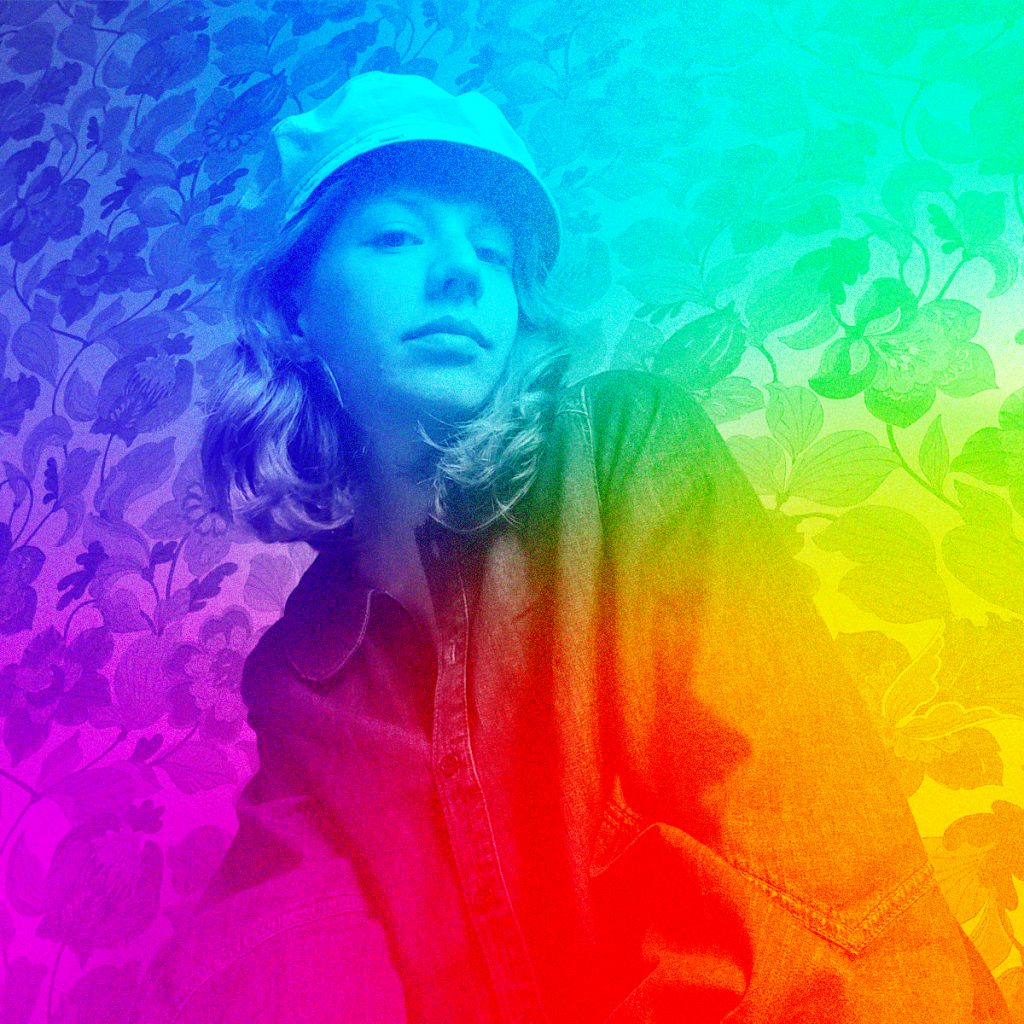 Irene Giusti is a Graphic Designer graduated in Architecture and Communication Design at ISIA Firenze. She spent the lockdown on the sewing machine creating hats that she shares on her IG.
Calimaia is a collective of florentine Graphic Designers and Illustrators. Calimaia's mission is
to provide a space for emerging young artists and to promote Visual Design in Florence.
The collective organises various actievities, for example design workshops, exhibitions and
collaborations with artists from Italy.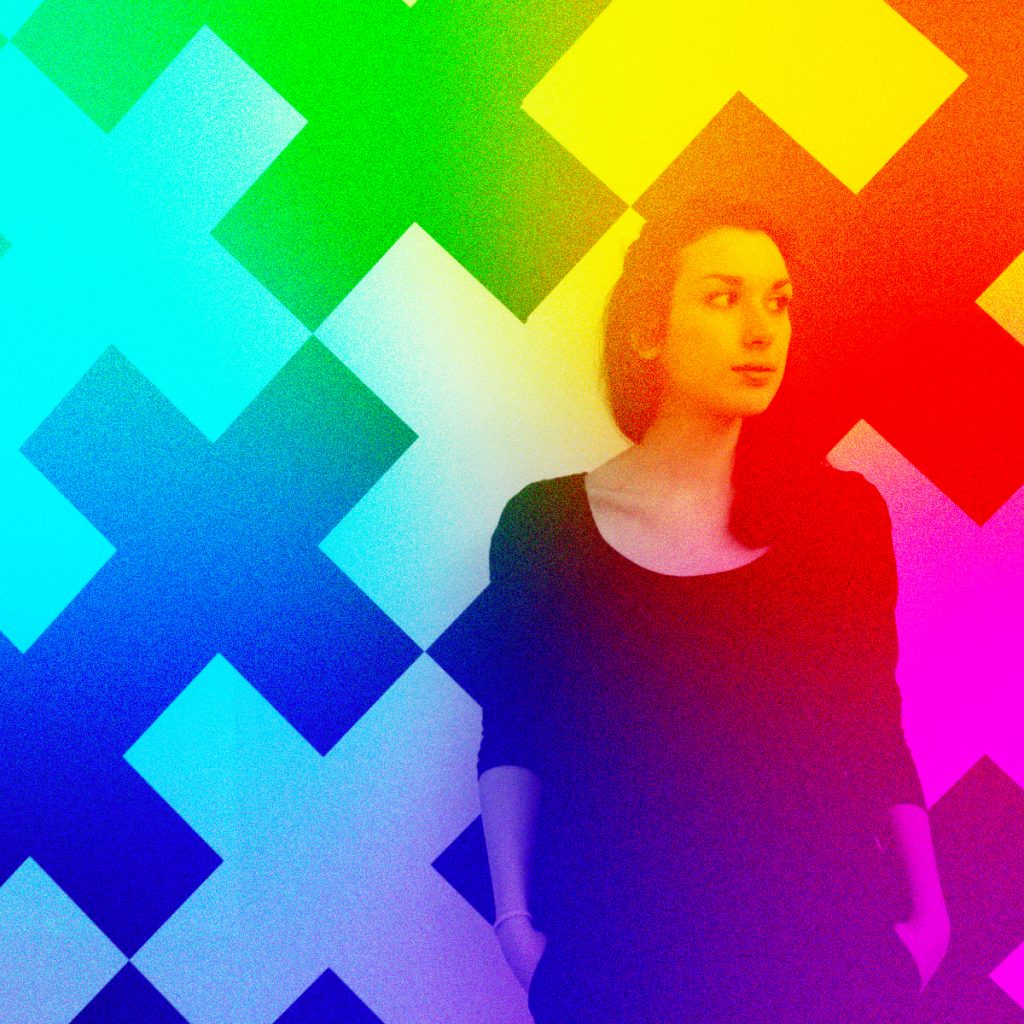 Irene Manetti is a Visual Designer graduated in Communication Design in Milan, where she lived for five years. Working with a curious mind, she loves essential lines, visual balance and geometry. In her work she often uses a ibrid language between graphic design and illustration. Since 2020, she works with Elisa Basilissi on the creative direction of Calimaia Collettivo.
Calimaia is a collective of florentine Graphic Designers and Illustrators. Calimaia's mission is
to provide a space for emerging young artists and to promote Visual Design in Florence.
The collective organises various actievities, for example design workshops, exhibitions and
collaborations with artists from Italy.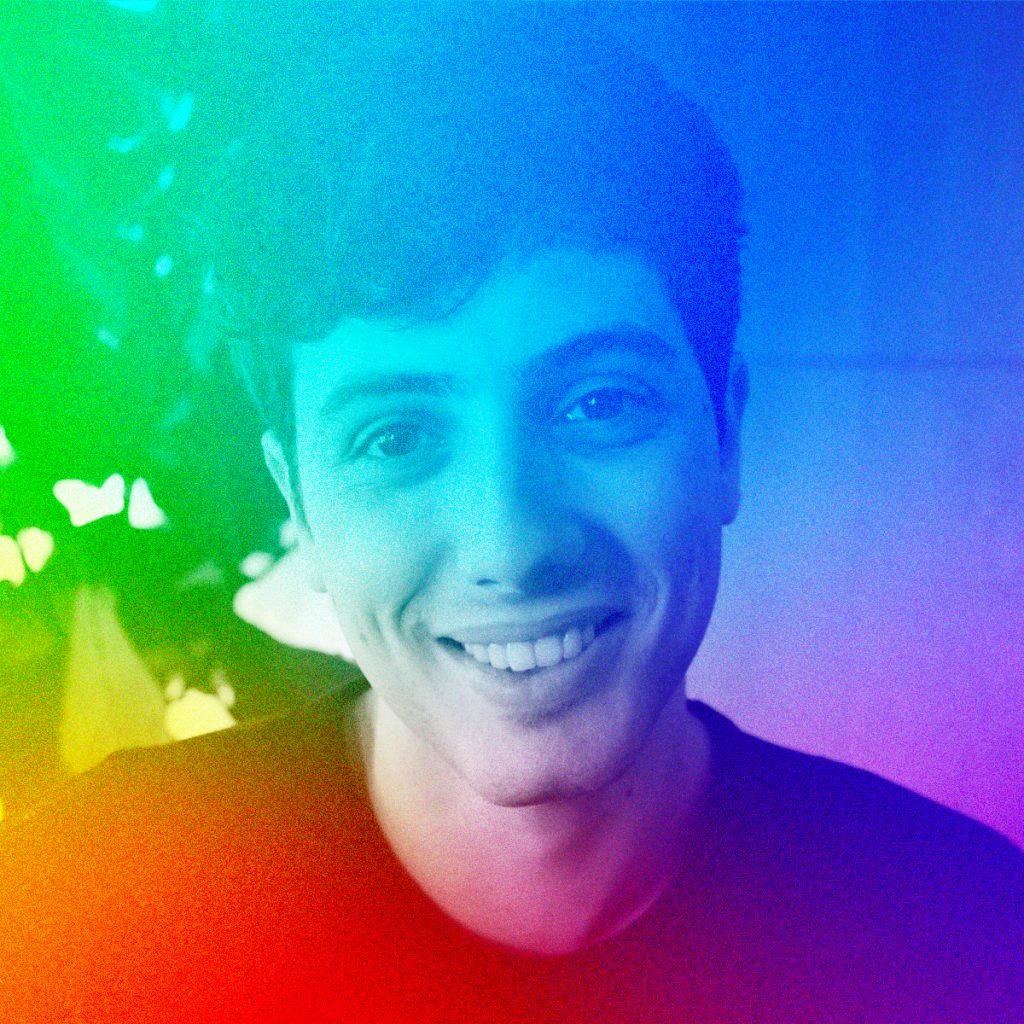 Gianluca Patti is a creative focused on illustration, storytelling and animation. He was born in Sicily and he's a graduate of ISIA Urbino's MA in Illustration and Animation. Currently based in Florence, he spends his days drawing as Illustrator for Le Cube animation studio and whizzing to the city with his single speed bike.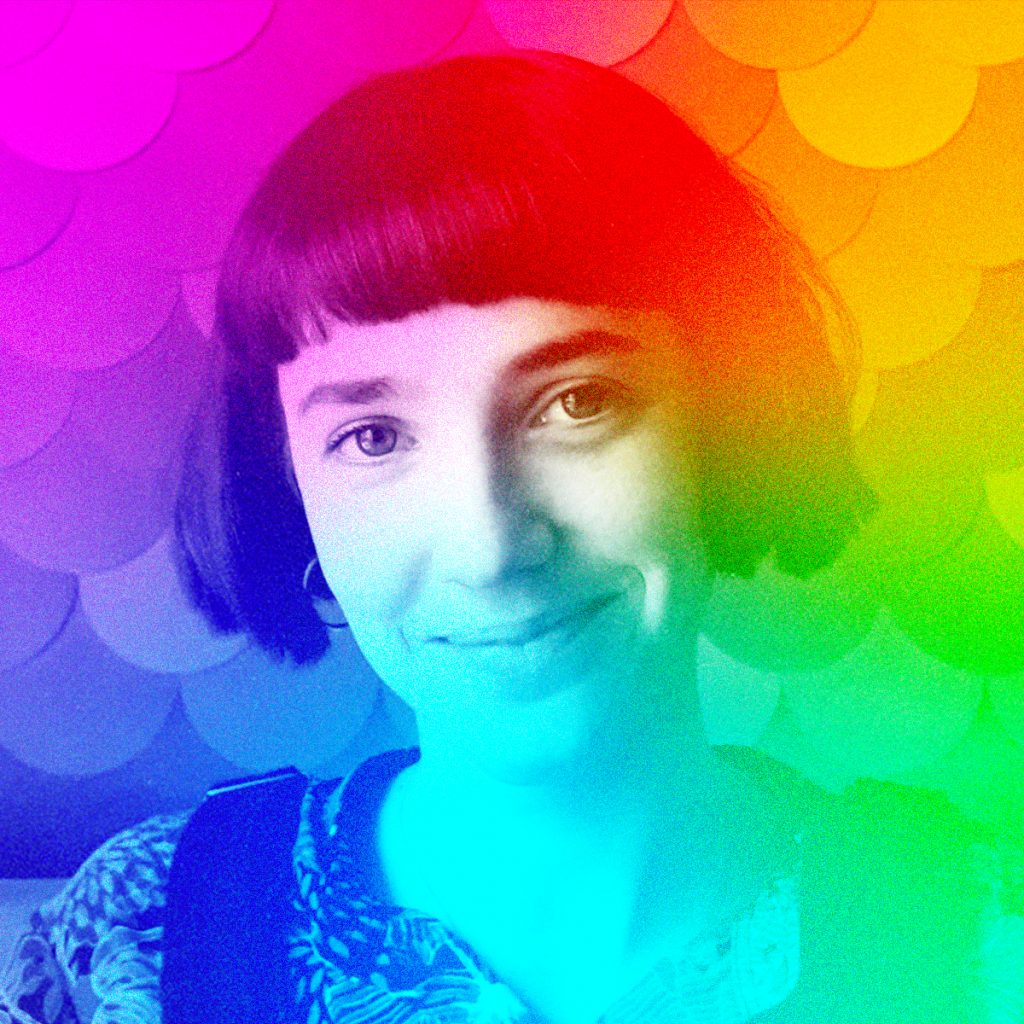 Bianca Sangalli Moretti is an illustrator and author based in Florence. When she's not on the basket court she works as a designer at Niceshit, an animation and illustration studio in Barcelona. In 2020 she published her first children's picture book 'P ha perso una storia' with Edizioni Clichy. She loves colors and simple shapes, cat memes and, of course, eating spaghetti.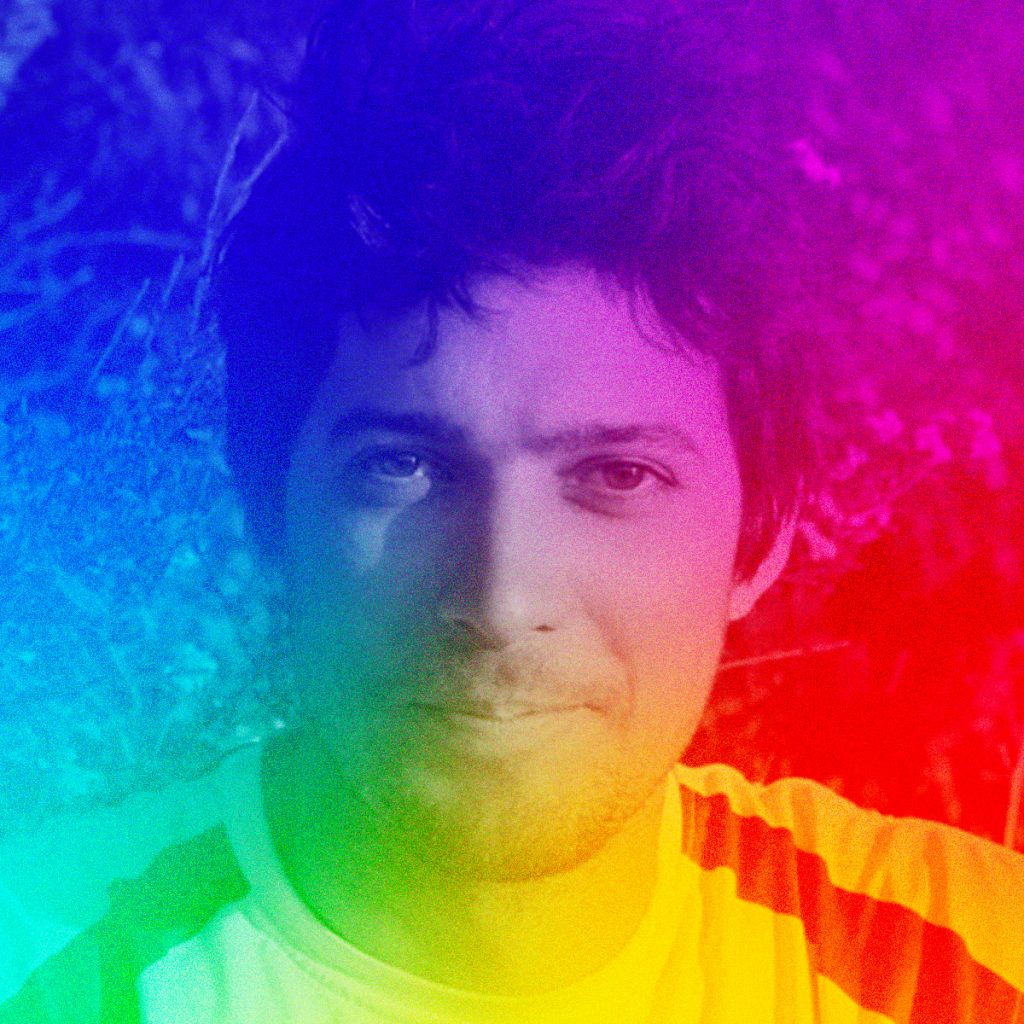 Juan Huarte is a nomad animator from Argentina who is collecting new experiences around Europe. He is a tireless traveler and he alternates freelance activities with his work as animator for Art&Graft studio in London.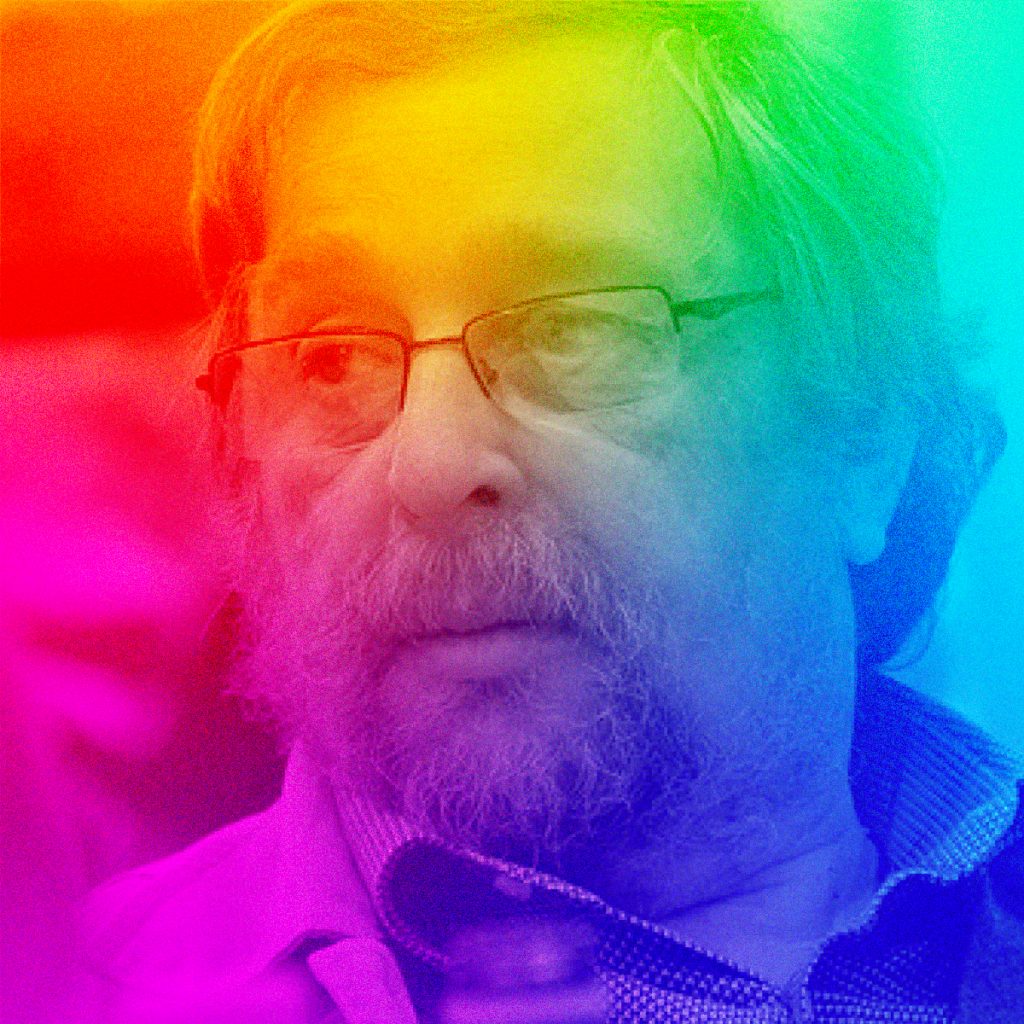 Andrea Rauch has designed posters and exhibitions and illustrated books. He has produced graphics for institutions such as the Venice Biennale, the Centre Georges Pompidou, the Union of the Theatres of Europe, Greenpeace and Unicef. Co-founder of the Graphiti visual communication studio (Florence, 1983-1993), between 1975 and 1989 he participated, together with partner Stefano Rovai, in the Italian graphic design movement Grafica di Pubblica Utilità. In his professional career Rauch designed more than 700 posters that are in the collections of the MoMA in New York, the Musée de la Publicité in Paris and the Museum für Gestaltung in Zurigo.He has taught graphic design at the Course in Communication Sciences of the University of Siena and History of Graphic Design at the IED Firenze.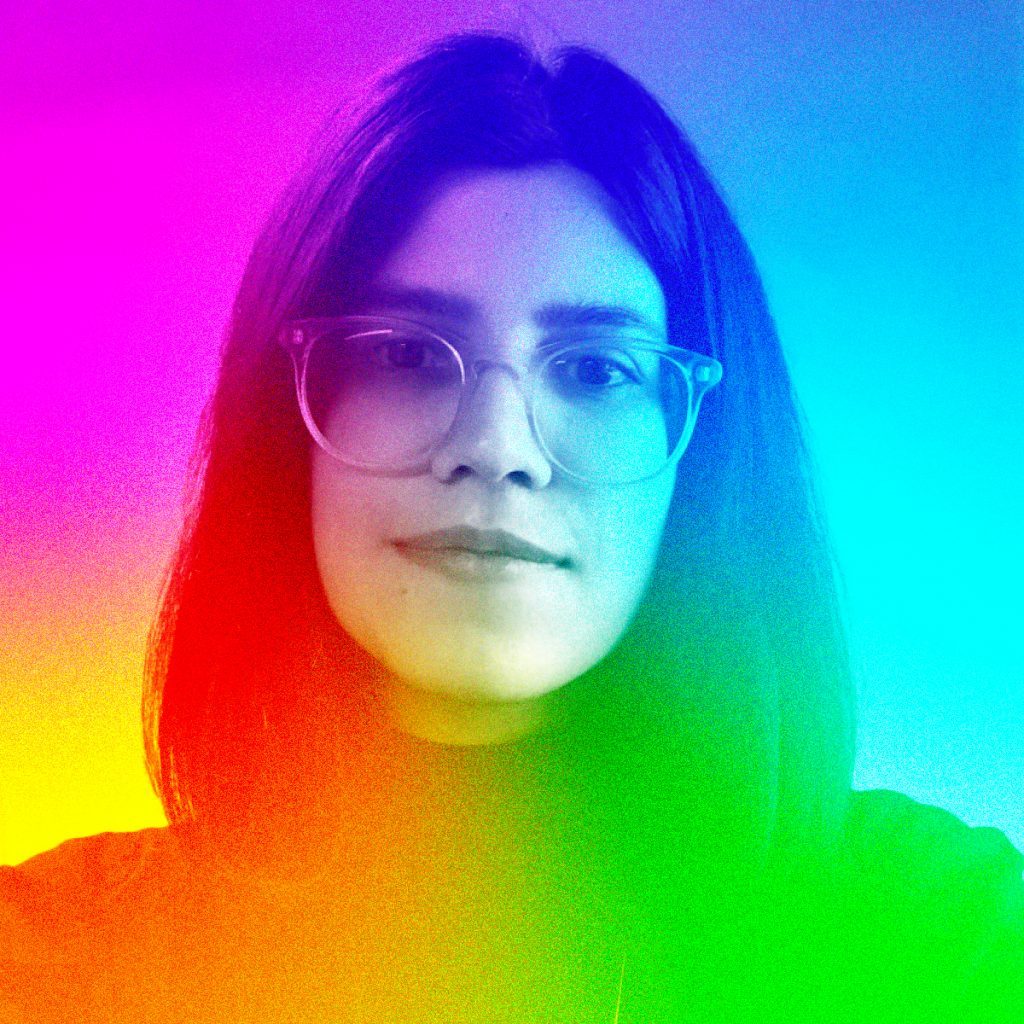 Shrishti Vajpai is a graphic designer, a coffee lover, dessert enthusiast and an ardent day dreamer, from New Delhi, India. After graduating in 2010 from College of Art Delhi, with a BFA in Applied Art, she started working with prominent graphic design studios following her passion. In 2017, she undertook a summer course in identity design, from Rhode Island Institute of Design, to further her skills and understanding. In 2020 she pursued her Master's in Graphic Design (Focus on New Media) from IED-Firenze, and graduated with a 110/110 Cum Laude.
Her primary focus is branding, visual strategy and graphic communication. She enjoys conceptualising ideas and bringing brands to life. Every brand has a voice and she strives to piece together the language through which it tells its story, with design as the vocabulary. With an experience of over 8 years in this field, she has worked across Fashion, Lifestyle, Hospitality, Events, F&B and Real Estate industries. Apart from design, she is also drawn towards fashion, photography and travel.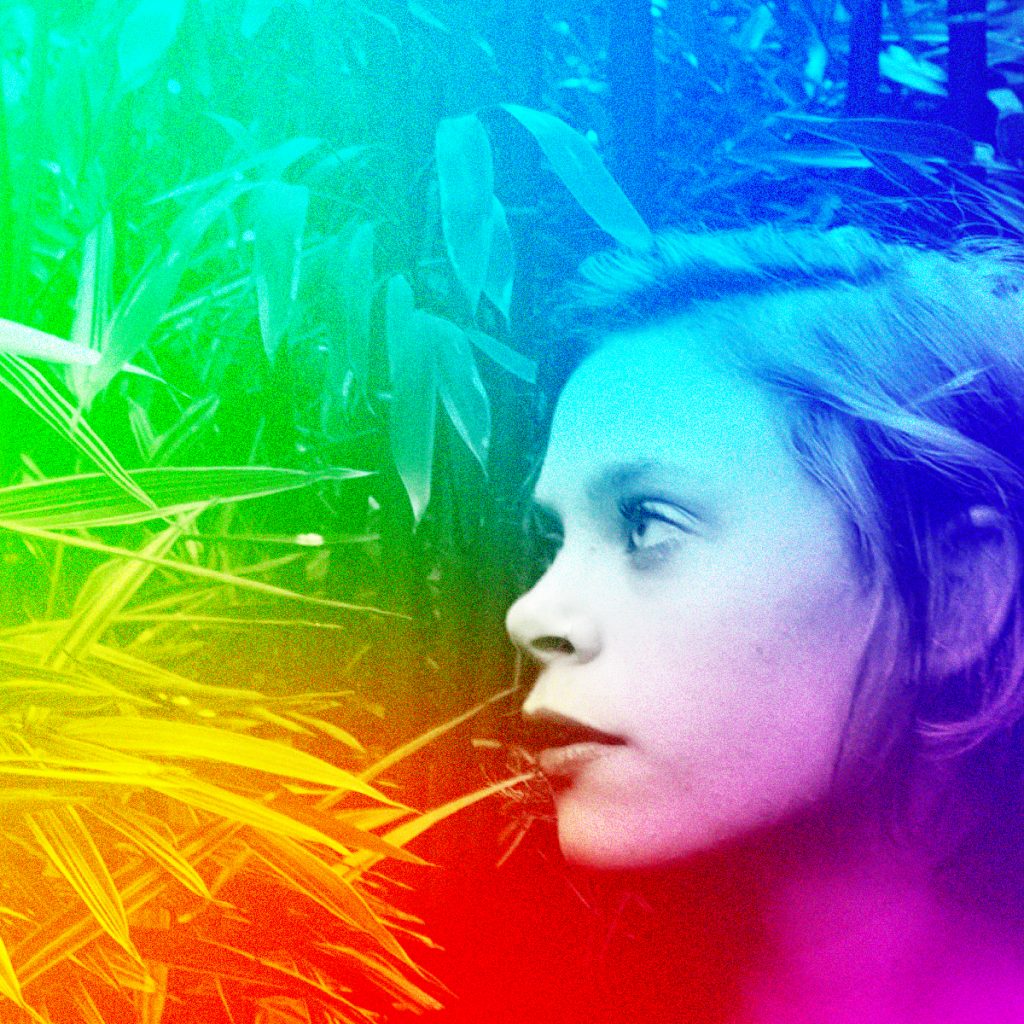 Calimaia is a collective of florentine Graphic Designers and Illustrators. Calimaia's mission is
to provide a space for emerging young artists and to promote Visual Design in Florence.
The collective organises various actievities, for example design workshops, exhibitions and
collaborations with artists from Italy.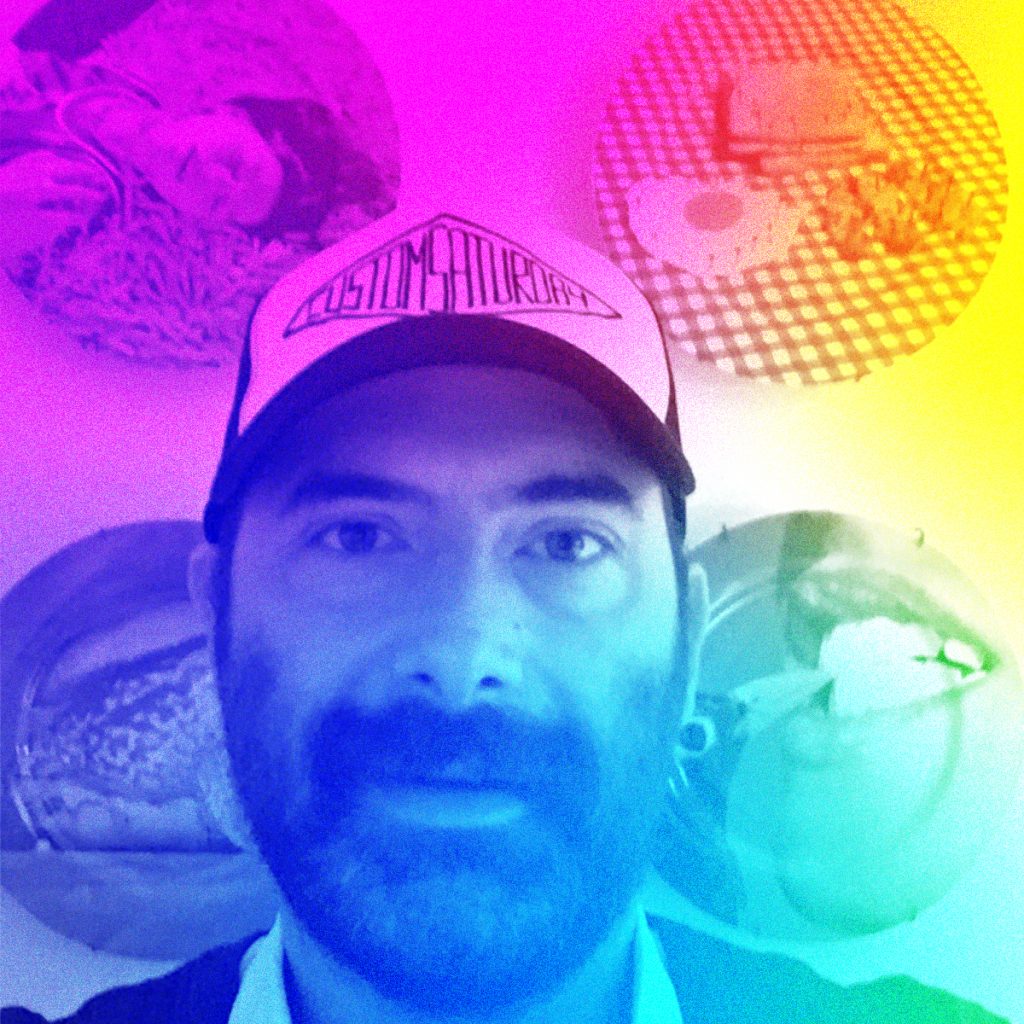 Francesco Ciaponi, graduate in the history of the print and the publishing industry at the University of Pisa with a thesis entitled "Beat World: the rise of underground publishing in Italy".
In 2010 establishes, together with Andrea Pacini, Italian Poster Rock Art, the italian archive for poster art.
Since 2016 he has been managing the Edizioni del Frisco website, which starting from 2017 became a publishing house specialized in graphics books and independent publishing.
In 2019 he gave birth, teaming with Concretipo Studio, to the Friscospeaks magazine project, a jam session of graphic designers with a clear underground soul.
He published different books, among which: "The Big Lebowski Art Collection" and "Underground: rise and fall of another publishing".
In 2019 his latest book "Jack: an illustrated biography" was published by Goodfellas; the first biography of the famous actor ever written in Italian.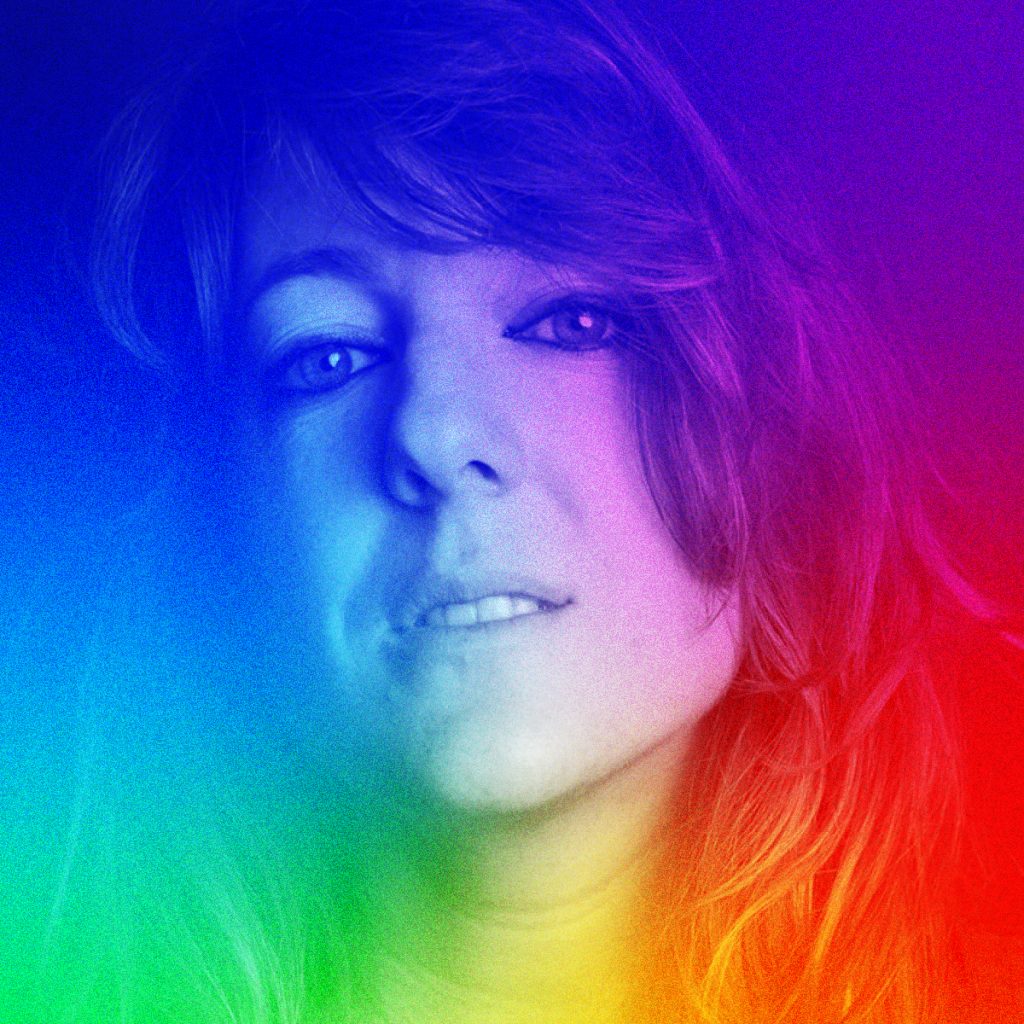 Lungarno has arrived in the city panorama in 2012, quickly becoming a valuable navigation tool for the cultural offer of the city. Immediately the magazine was able to emerge due to the high quality of the product despite the fact that it was free to the public: the choice of uncoated paper, a large and clearly legible format, a widespread distribution, original, light and professional contents. But more than any other aspect, the illustrated covers have paved the way; every month a new subject, a different pencil, a vision of the unique city, a personal style: all this has made Lungarno a magazine to trust; always the same and always different.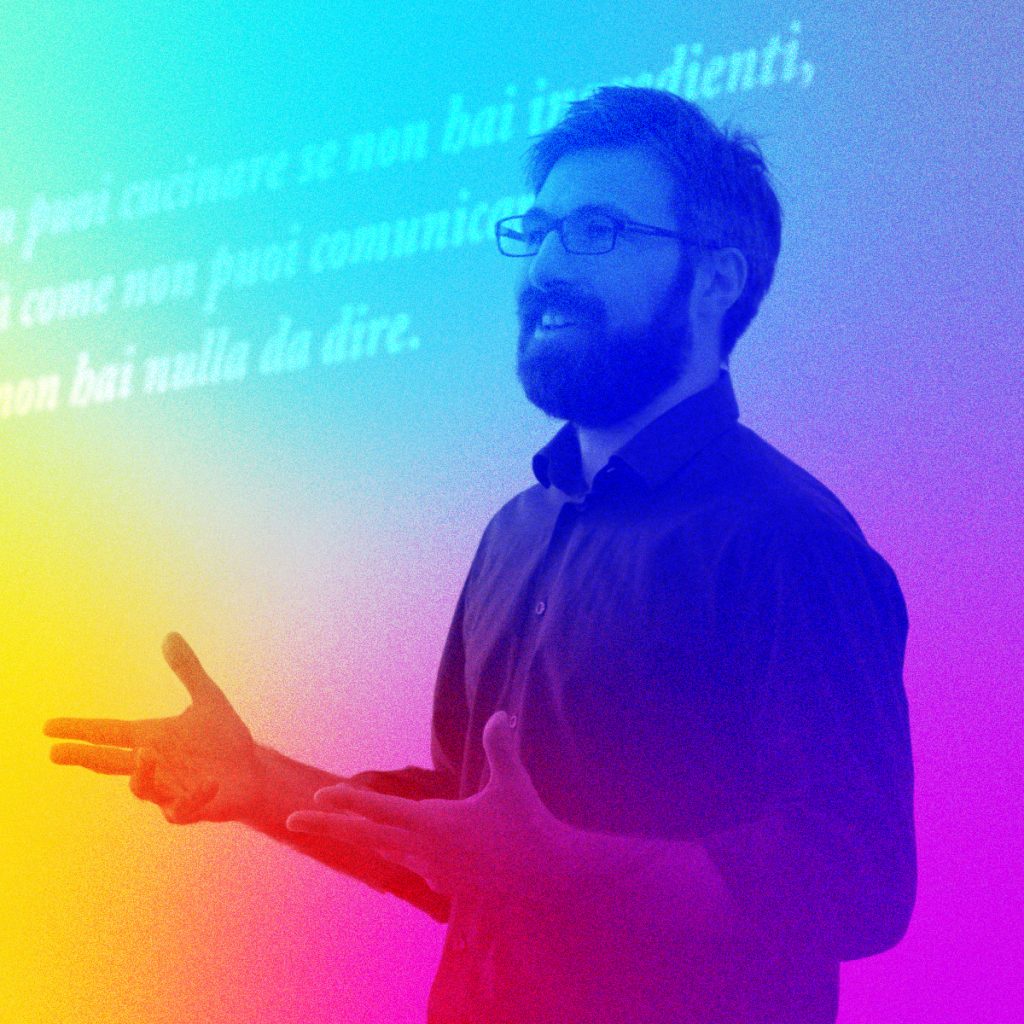 Tommaso Bovo deals with graphics, packaging, and typography. He was a graphic designer and art director for the Cisotti Laube, Archea Associati, and Studio Doni & Associati studios. He worked for magazines such as Area, Materia and d'Architettura. He founded Tommaso Bovo – Graphics studio in 2015. He has lectured at the University of Florence Faculty of Architecture, has taught at the University of the Republic of San Marino, the Faculty of Design, and is currently a professor at the European Institute of Design – IED in the courses of Graphic Design and Methodology of the project. He writes for Domus, Frizzifrizzi, INTERNI, Artribune, Klat Magazine: he deals with graphics, communication, and product design criticism. He won the Treccani Web Award in 2016 dedicated to the best articles selected by the Treccani editorial staff for "quality and innovation".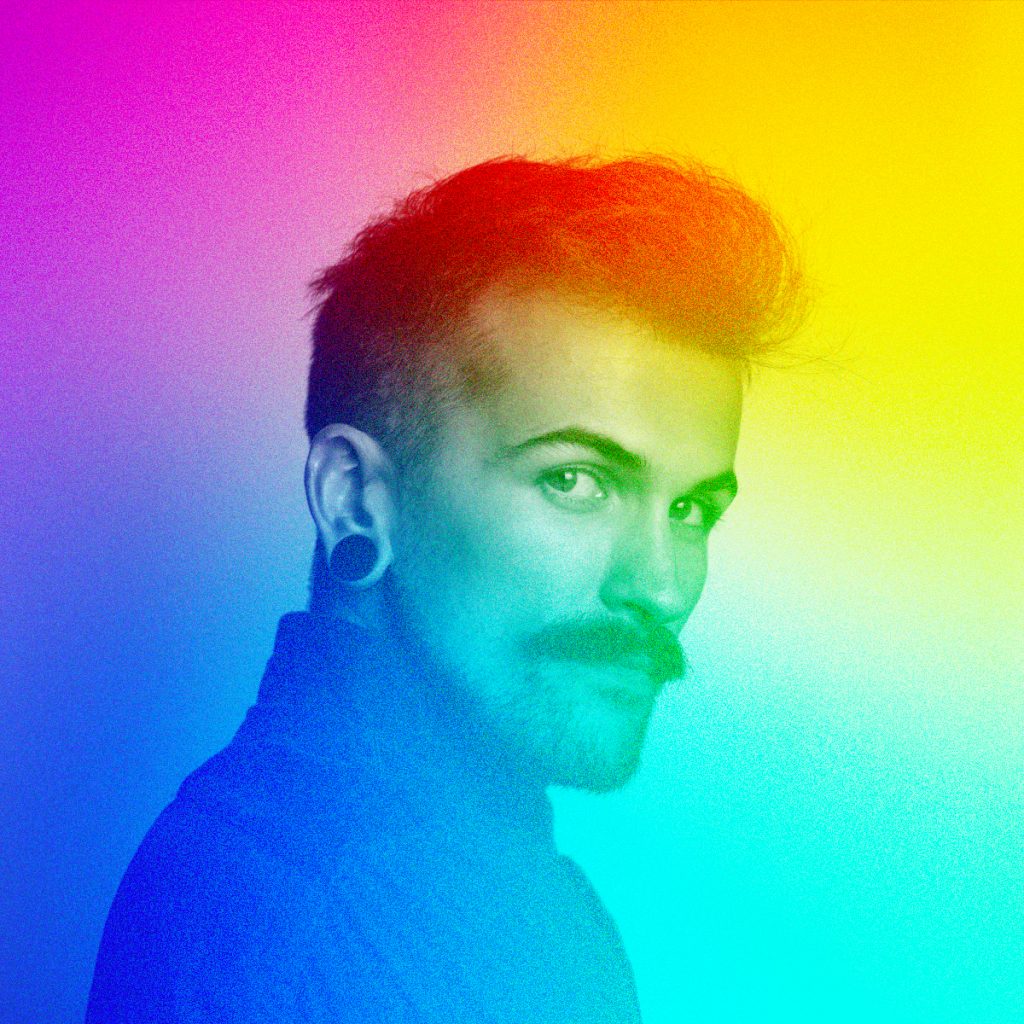 ierfilippo Ariano is a Digital Art Director who works at Be.Family, an agency based in Venice and Florence. With over 10 years of experience in creating digital products, his work is a blend of different disciplines: Product Design, Editorial Design, UX Design.
Since 2019 he is Sketch Advocate for Italy and professor of UI / UX Design at IUSVE - University of communication design in Venice and Verona.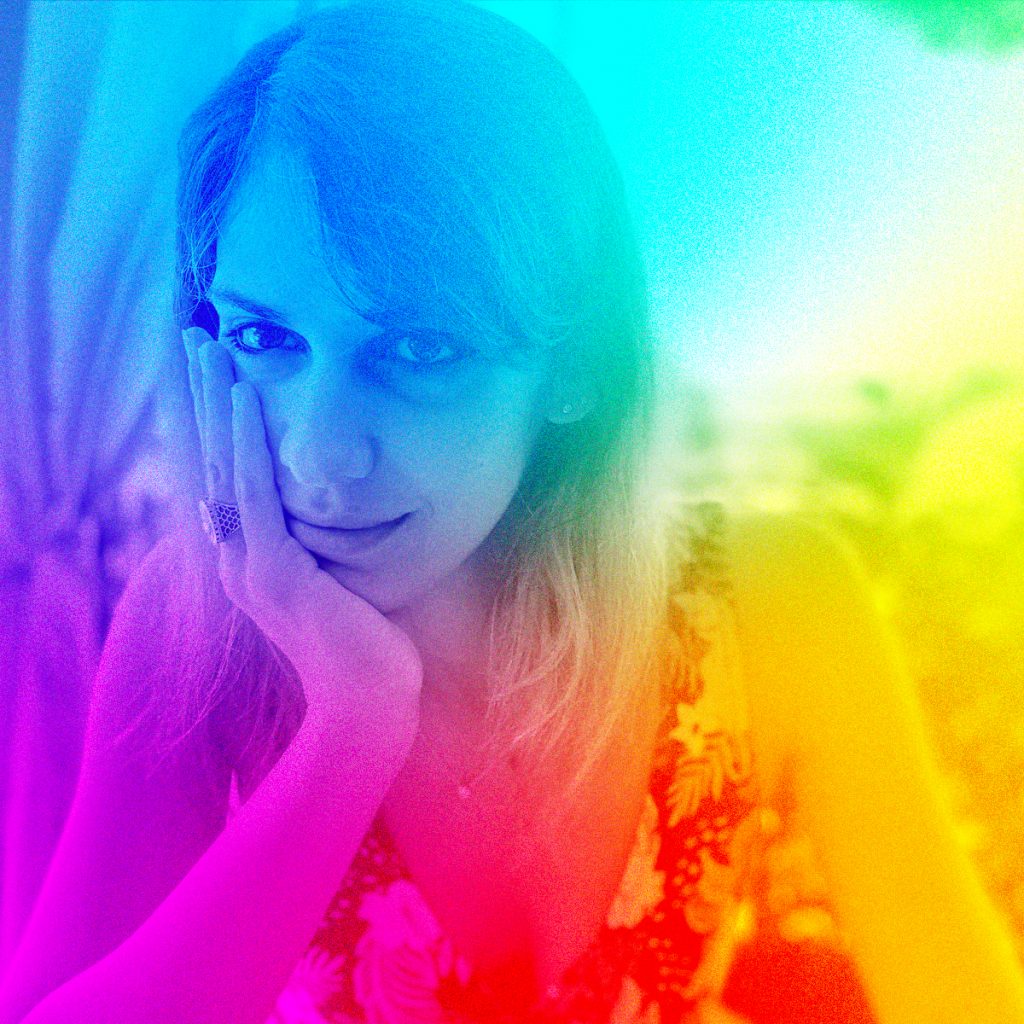 Isabella Ahmadzadeh is a multidisciplinary graphic designer with a focus on illustration and 3D design. After graduating from the IED in Florence in Advertising Communication, she worked as a graphic designer for Gucci, specializing in photographic art direction, and as an art director for several companies and graphic studios in Milan and Florence, including RovaiWeber.
Her typographic work by Napo & Leon was selected by AWDA-Aiap Women in Design Award 2017, while Kitten's illustrations contributed to the selection of Zetafonts for Print Magazine's 2016 Typography & Lettering Awards.
She was selected in the shortlist for the contest promoted by Why Festival Physically distant-Socially connected.
Since autumn 2019 she has been coordinator of the Graphic Design master for IED (European Institute of Design) Florence. She currently works for Zetafonts.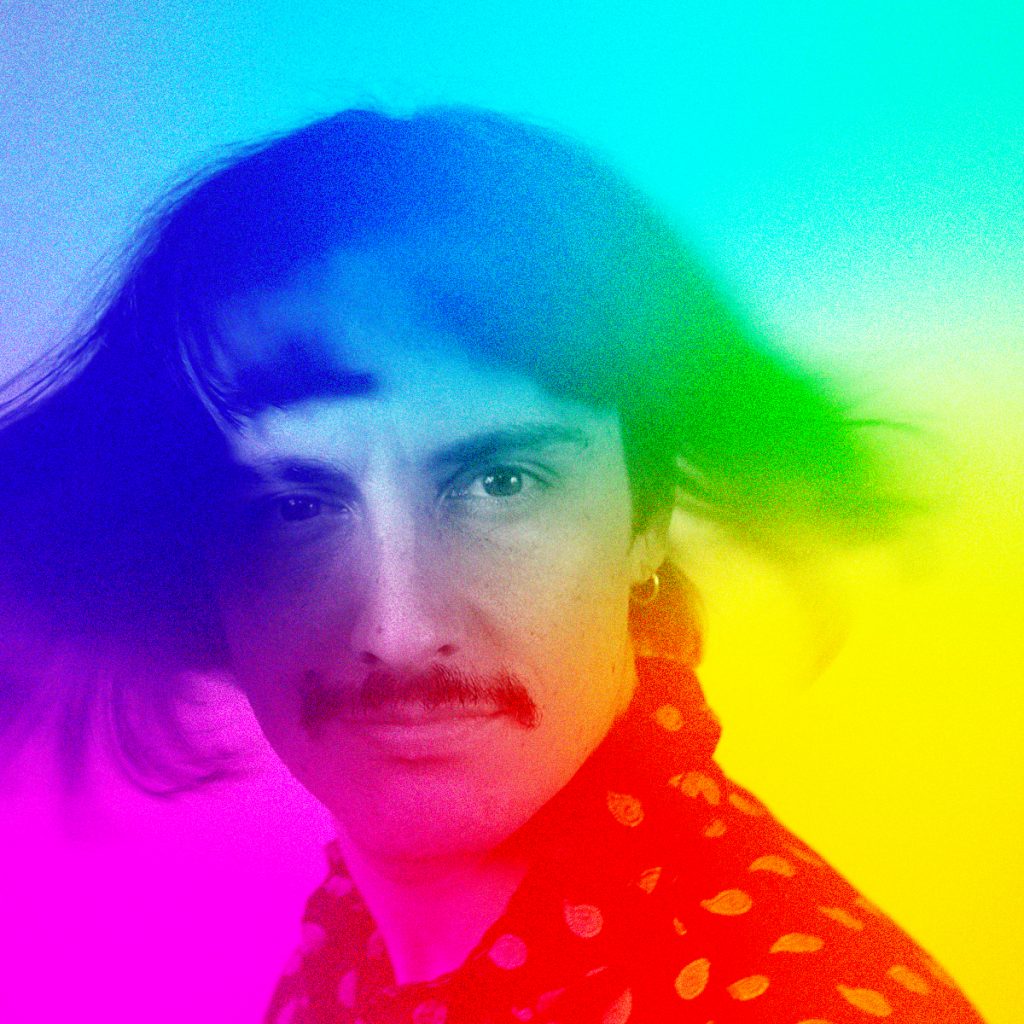 Simone Massoni is an artist dealing with everything he finds visually stimulating.
After starting his career as a children's book illustrator, he moved his interests to be aligned more with visual design and arts. You can find his latest explorations in books, magazines, advertising commercials and shows, mainly in the US and Europe. He is currently living and working in Florence, Italy.
Clients include among others: Ferragamo, Facebook, Kiehl's, Net-A-Porter, The New Yorker, The New York Times.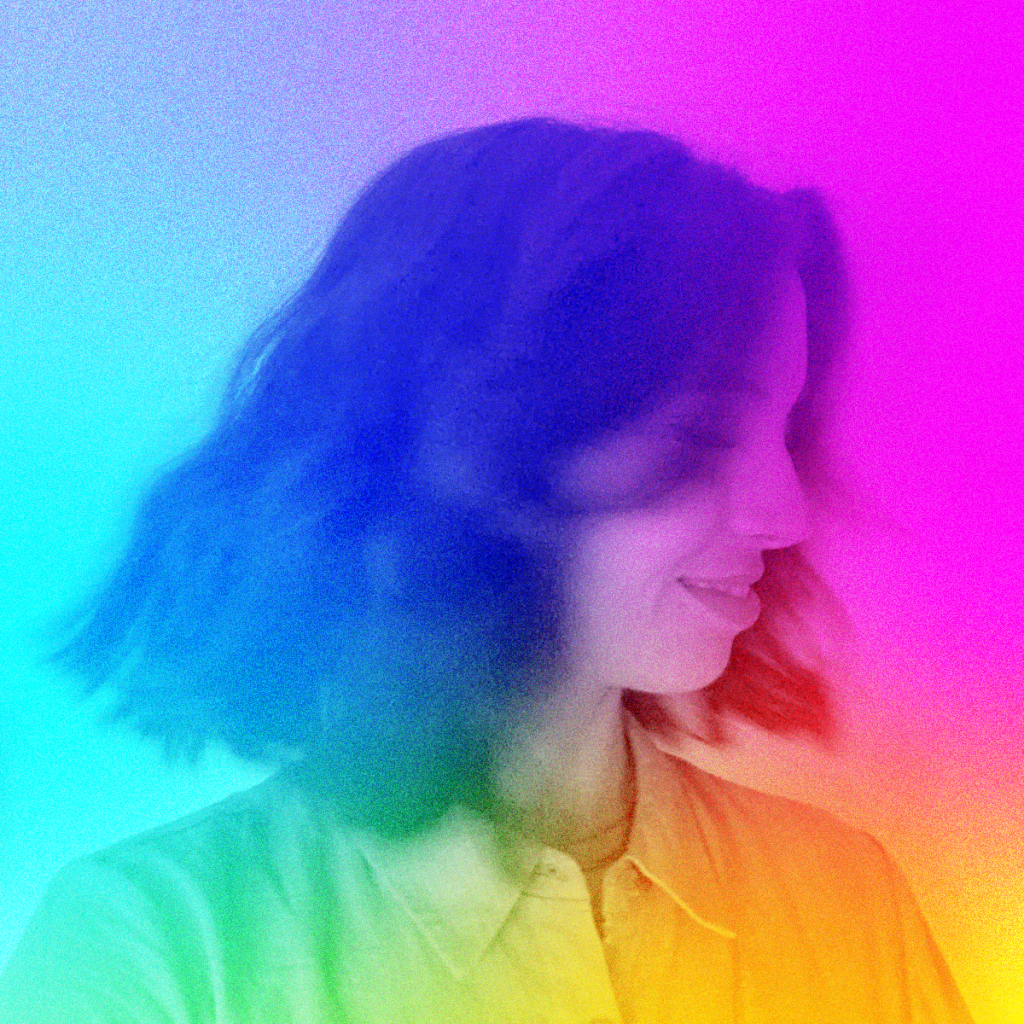 Maria Chiara is a designer and lettering artist based in Florence, where she lives and works. Her elegant and intricate creations are deeply influenced by her love for the history of art: in particular she loves to look at the refinement of the Florentine Renaissance and the decorative works of the designers of the Arts and Crafts movement.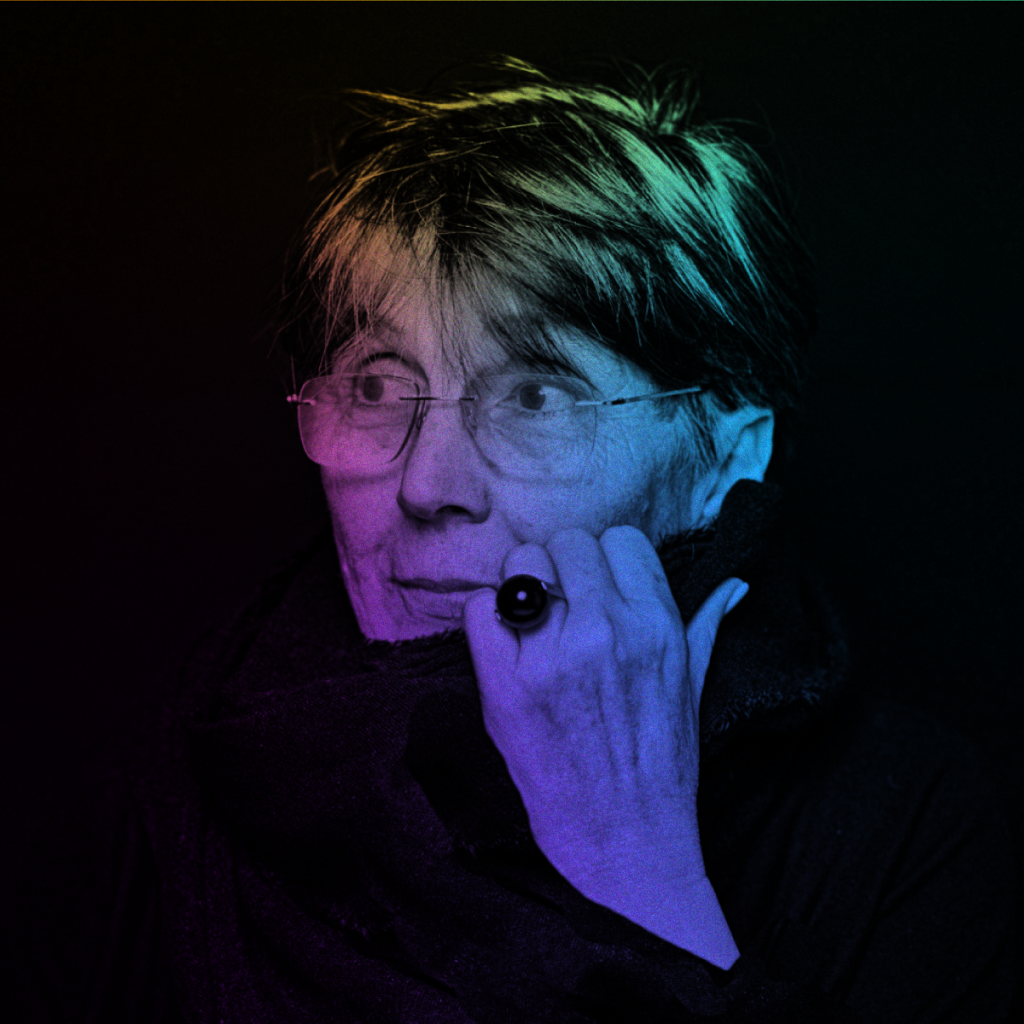 Lecturer at the Department of Architecture of the University of Florence. Creative Director of the Communication Laboratory of the Department of Architecture, which takes care of communication and editorial planning at Department and University level. Senior Professional Communication Designer, Member of AIAP Italian Association of Visual Communication Design, active in all areas of public and private communication since 1984. Since graduating she has carried out research, professional, and training activities in the field of communication design, of editorial design, institutional communication and packaging. Currently she mainly deals with graphic design for scientific publishing and projects on the relationship between graphics and public space. In recent years she has focused her research on the themes of social design by establishing collaborations with a network of international universities.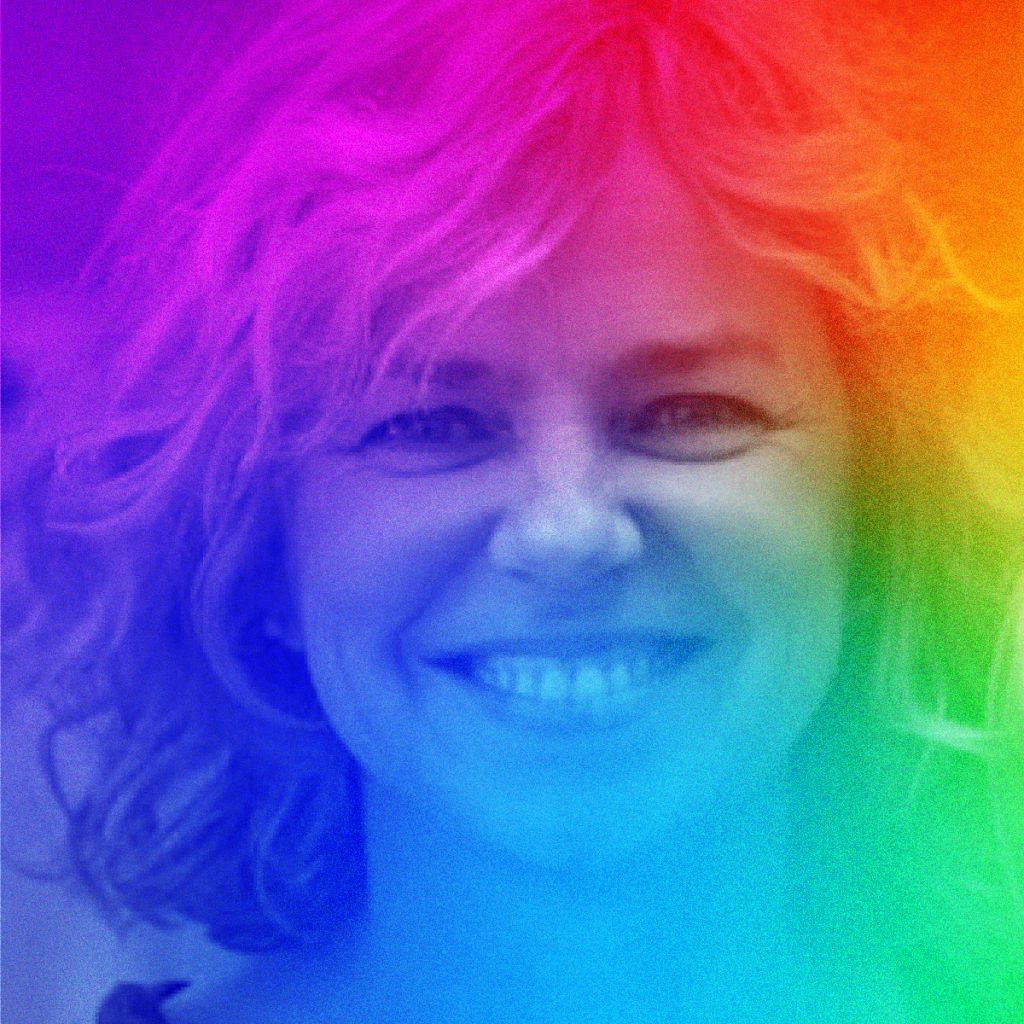 Laura Moretti is the owner of the graphic design studio that bears her name. She has also been an educator since 2004 and teaches at IED Firenze since 2009. She has curated exhibitions and organized workshops on graphic design and traditional printing. Experimentation, research and innovation are the values that determine her design choices. She is the creator and co-curator of the international AIAP Women in Design Award (AWDA). Her brand identity for AWDA was selected to compete for the Compasso d'Oro 2018 award.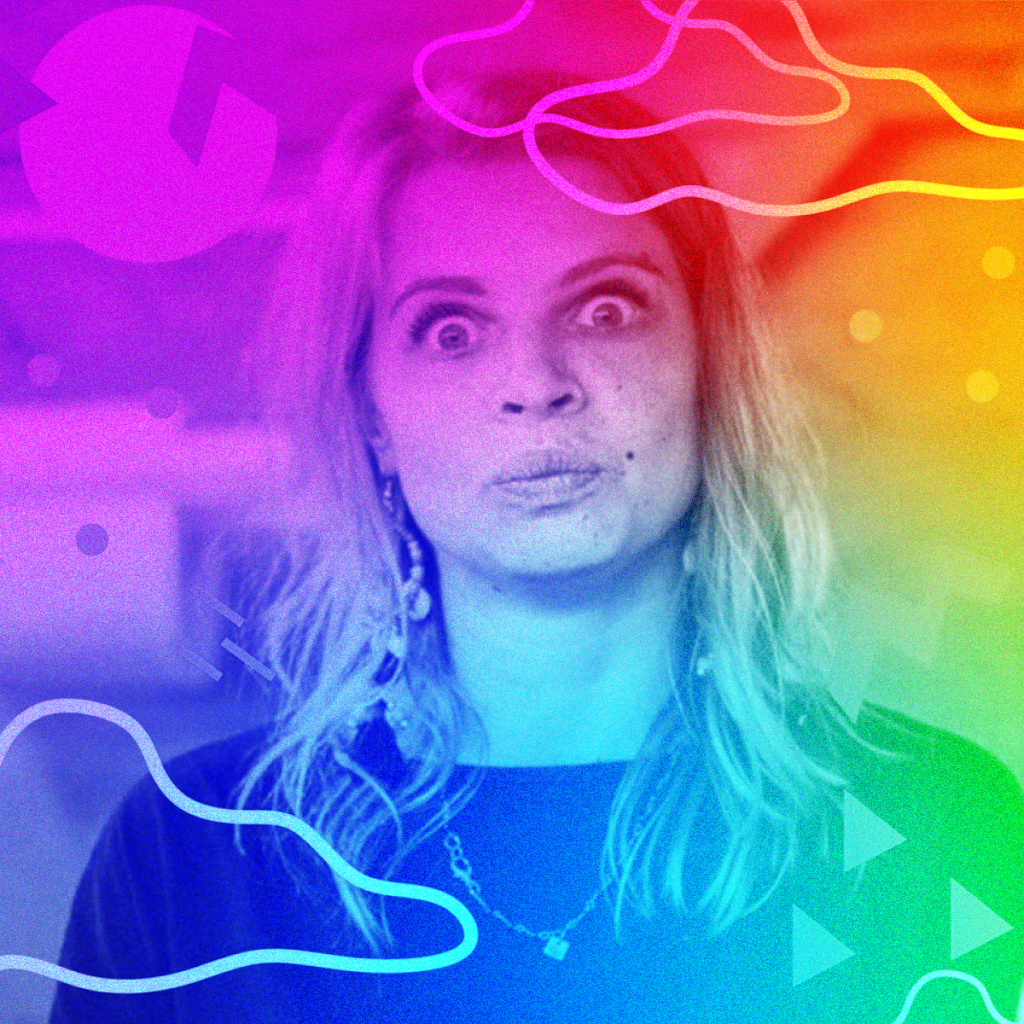 Camilla Pieri deals with events, culture and communication, constantly looking for everything that she likes to define "highly improbable", she gets lost in brochures, fonts and meanings, a lover of constant search for meaning and with a strong attachment to the social. In 2019 she founded, together with Claudia Pasquini and Olivia Balestrino, Collettivo Loredana, a collective that deals with promoting talent, creativity and the network between women who make art.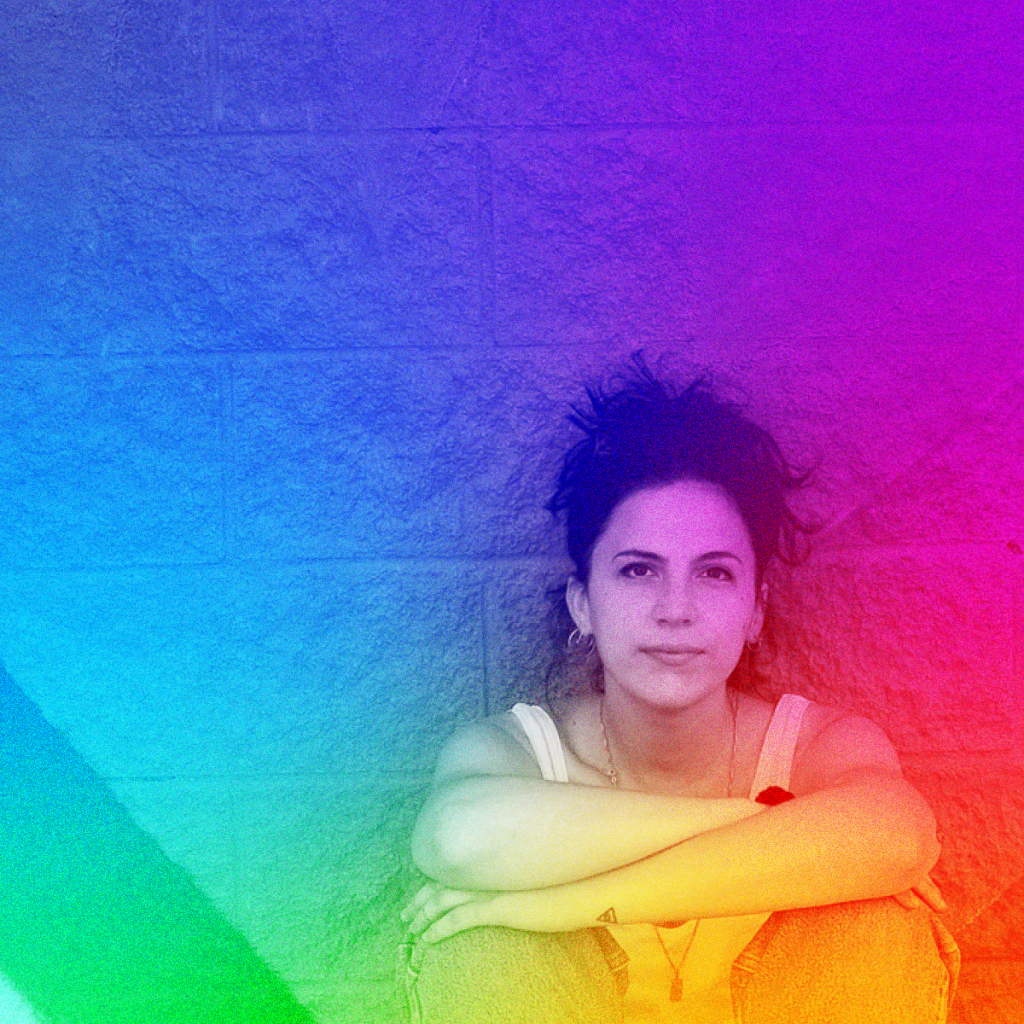 Luchadora is the artistic name of Alessandra Marianelli, a multifaceted multidisciplinary artist and designer whose works explore art through a wide range of tools, involving illustration, graphics and painting. Her artistic name is inspired by the Mexican wrestling women, from whom the artist has always found the vivacity of the colors, the fantasy of their characteristic masks and the great positive energy fascination. She has a research grant from the University of Architecture in Florence and works as a freelance in illustration and graphics (the latest communication campaigns she has curated are for Activia-Danone and Anlaids-onlus).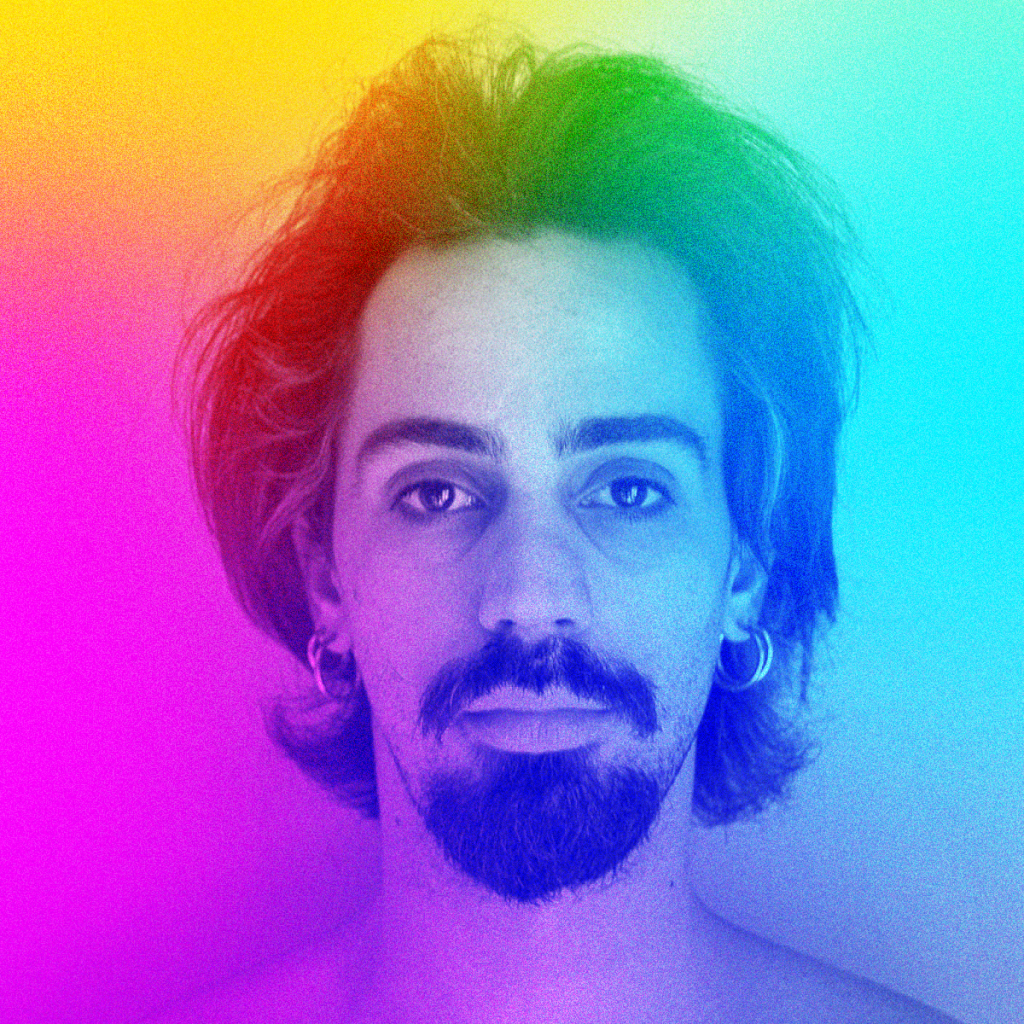 Gionatan Fiondella is an Illustrator and activist, who grew up in Latina. During his studies of Illustration, he approaches political militancy, first in his local territory then in Rome. Through the Queer Fest in Latina he met the "Conigli Bianchi" (White Rabbits), a collective of artivists who use art to disseminate themes related to safer sex with a focus on HIV and stigma.
In the collective, which has become his political house, he immediately dealt mainly with communication and design having the pleasure of working with many Italian associations, participating in the organization of events and communication campaigns, including: Anlaids, Lila, Circolo of homosexual culture Mario Mieli, Arcigay, Asa, Milano checkpoint, SWIPE, Ombrerosse and others.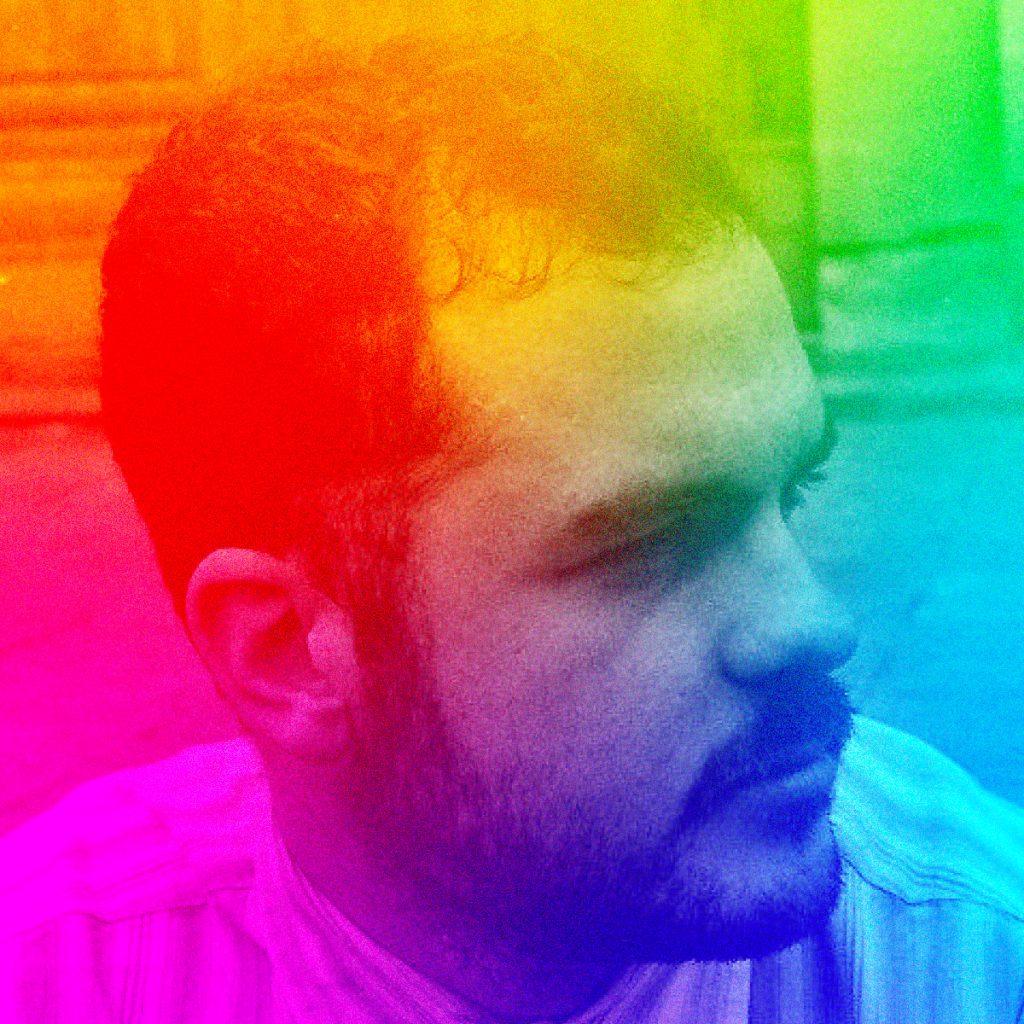 Nicola Giorgio is a a freelance illustrator based in Florence and part of Muttnik collective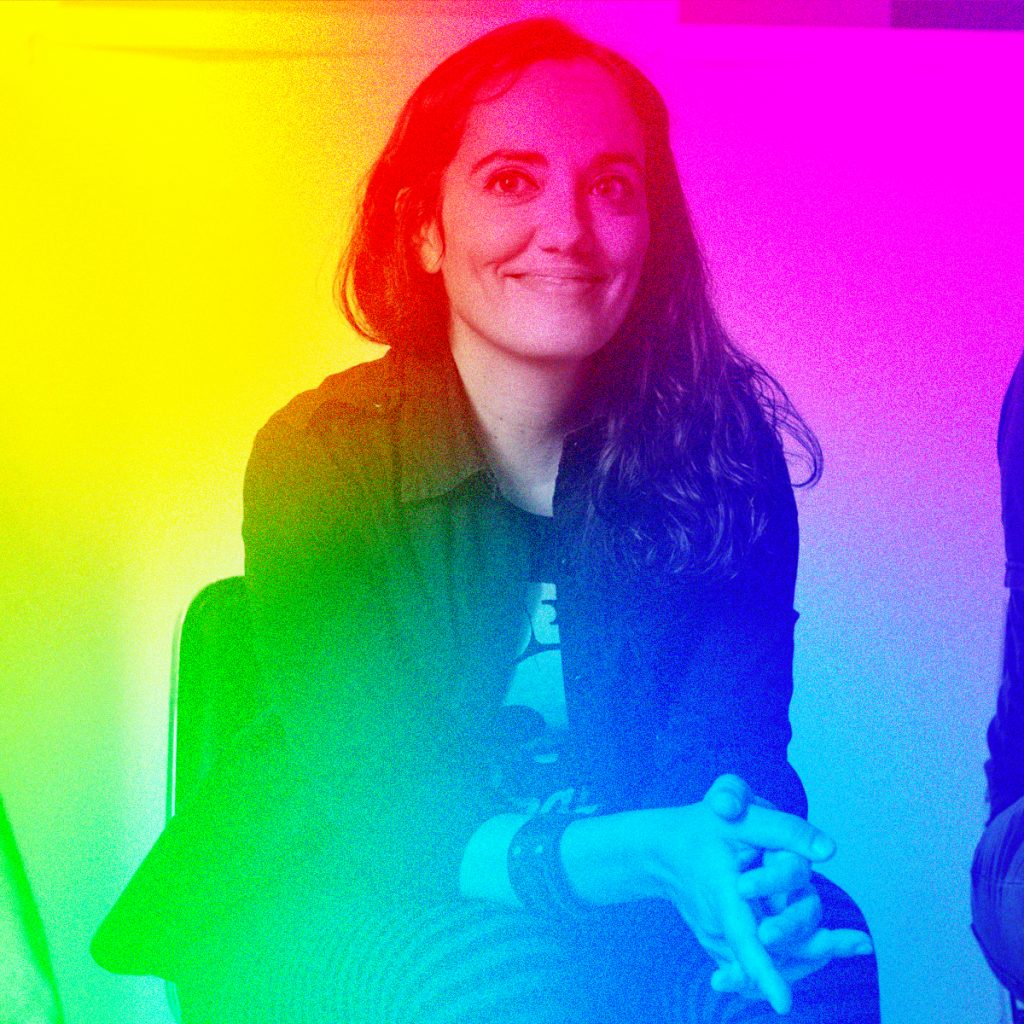 Erika Gabbani works as a freelance for communication and art with Studio Nasonero that she has co-founded with her husband Daniele Tabellini. She is in charge of the conception, design and realization of numerous projects and she organizes installations, exhibitions and relations with customers, collaborators and public bodies.
She uses the approach to visual arts and creative and visualization techniques to organize, follow and enhance student development and autonomy.
She is an independent contemporary art curator since 2000 between Crespina, Rome, Mexico City and Florence. Among many things there are the Drawing (a)live festival in Mexico City, Oaxaca and Viareggio, the CresperimentArt festival in the Pisan hills and exhibitions at Studio Fupete in Rome. She is an artistic consultant, she has designed and edited workshops on art and creativity, held lectures and Tour guide in universities and festivals, for children and adults.
She is half of the duo of artists Teller & K (until 2016 known as Fupete). Their research spans installations, design and performance, digital and not digital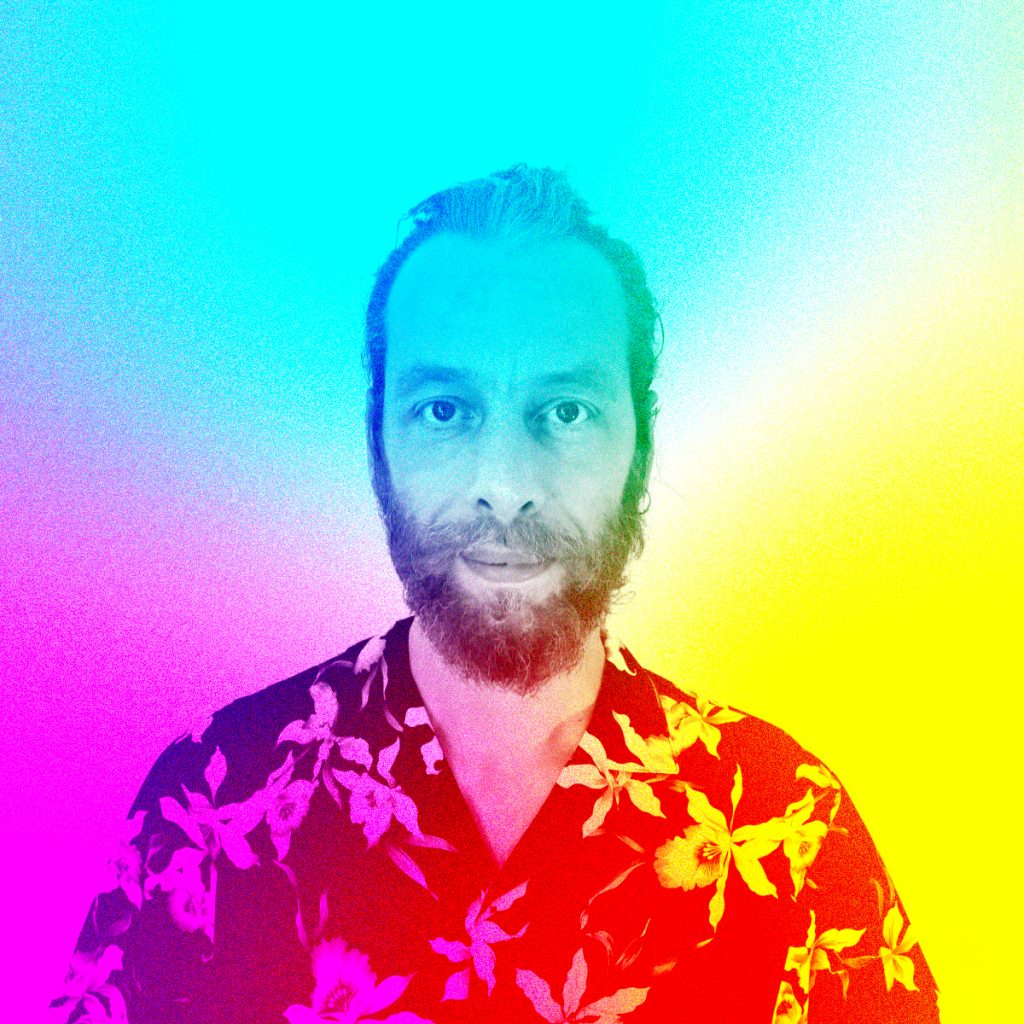 Daniele Tabellini works with his wife Erika Gabbani in the communication and art studio nasonero.studio, and involved in an art research practice tellerk.com. From 2013 to 2020 he was art director of Lcd in Florence, where his work in 2015 received an Honorable Mention at the Compasso d 'Oro International Award. He was the promoter and member of the Steering Committee for the Design Guidelines for the PA Websites. Since October 2020 he has been appointed as an expert UI / UX designer at the Department for Digital Transformation of the Presidency of the Council of Ministers. Since 2013 he has held advanced interaction design laboratories for the master's degree at UNIRSM Design, University of the Republic of San Marino.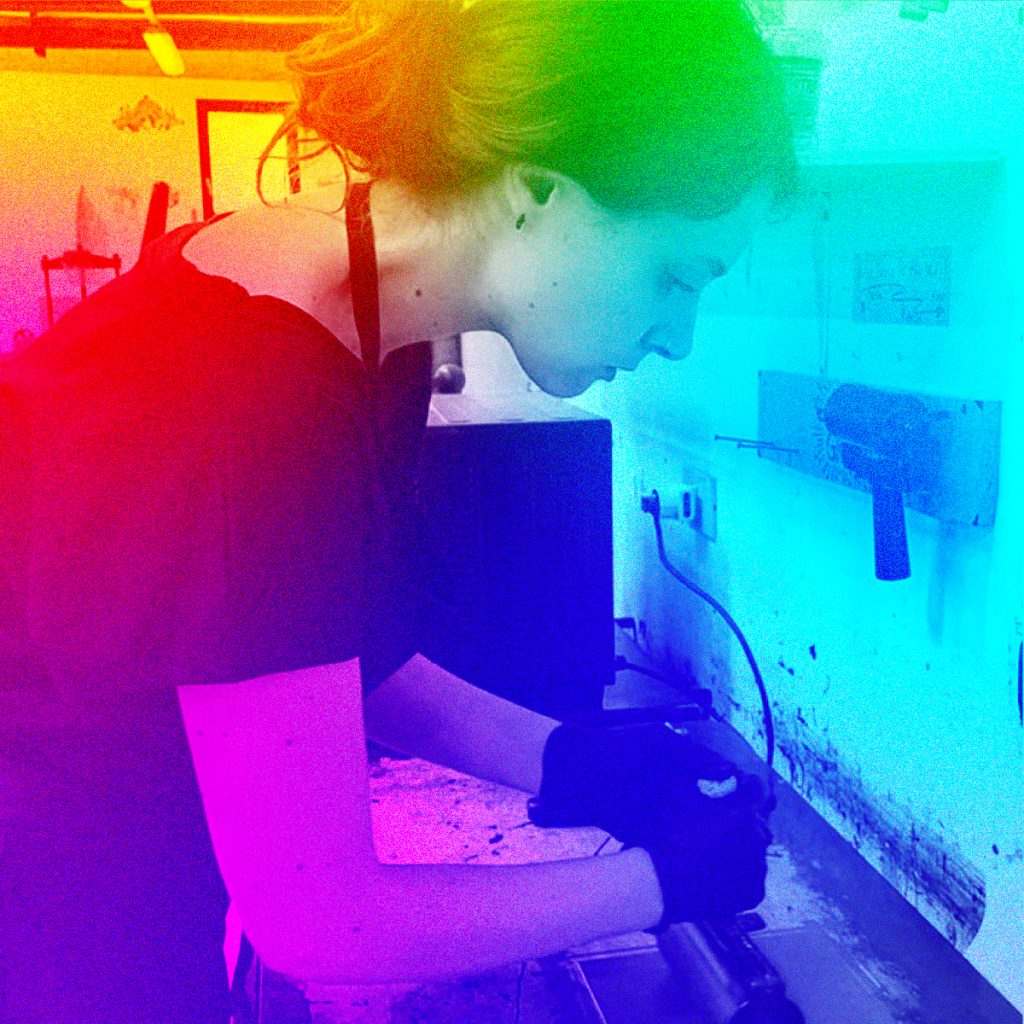 The Linocut workshop is organized by the Il Bisonte Foundation, a historic Florentine atelier and school that since 1959 deals with printmaking; it offers a wide variety of practical courses; hosts artists in residence; organizes exhibitions and events; has a library with over three thousand volumes and holds a searchable collection of more than five thousand prints.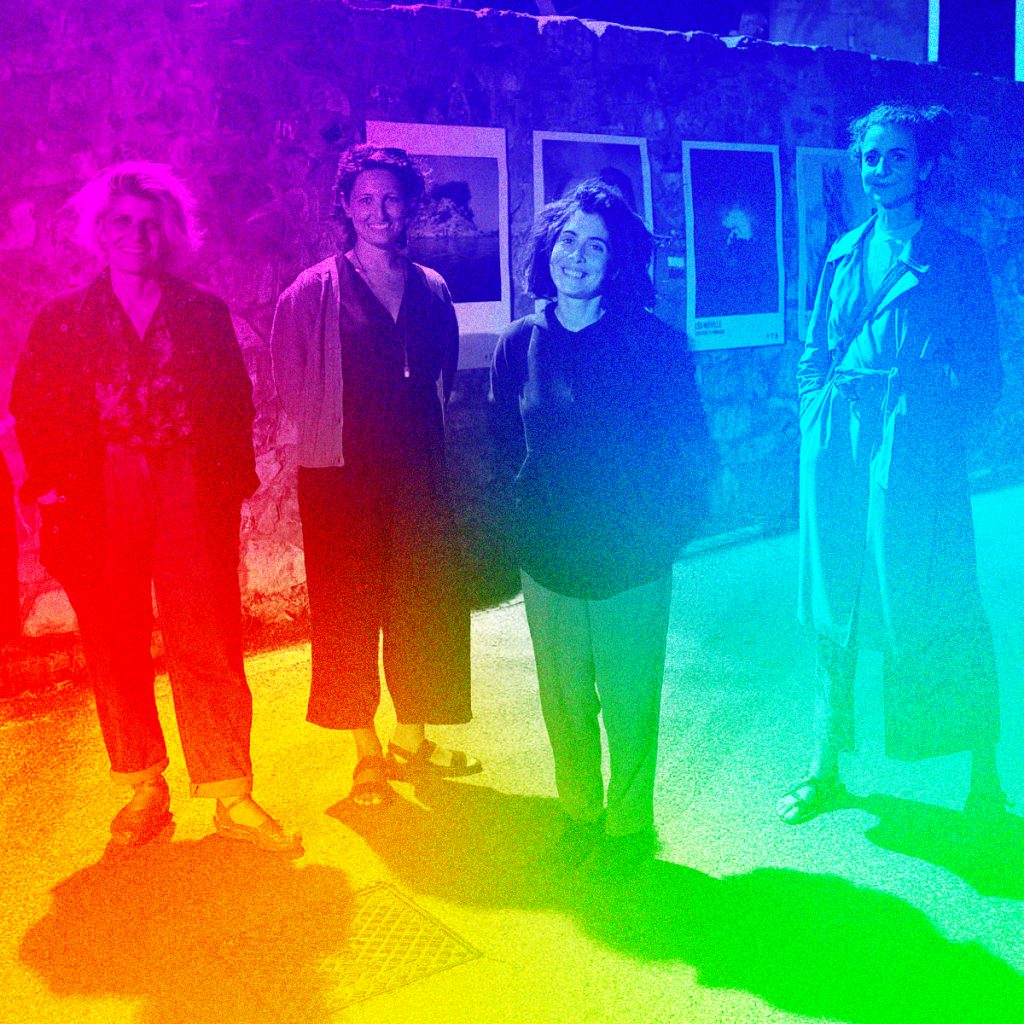 Missive Selvatiche is an artistic resistance project born in Prato in November 2020 following the pandemic restrictions that led to the closure of all spaces related to culture, art and entertainment.
The project was born from an idea of Pamela Maddaleno, Alessia Castellano and Margherita Nuti and aims to trigger a series of reflections: what happens when a work that leaves the canonical path that goes from the author to the audience who is supposed to be interested in that type-specific work? What happens if a work is found in a place where it shouldn't be, like a mailbox? What happens if I receive an unsolicited gift? And what happens if an artist puts his work in the hands of chance, if he no longer knows who the audience is and is no longer certain of receiving feedback from them?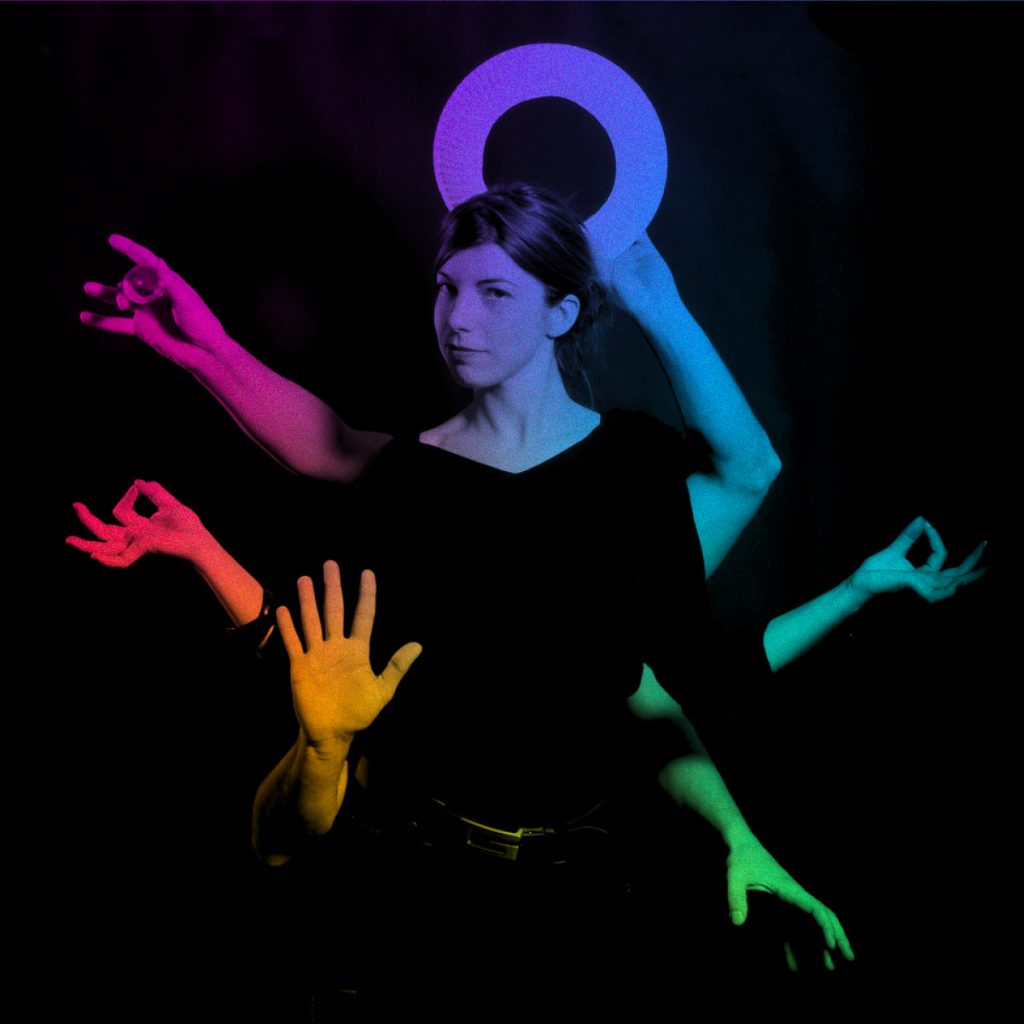 Debora Manetti, together with Francesco Canovaro and Cosimo Lorenzo Pancini, is founder and creative director of Ligature Srl and Studio Kmzero. Both brands focus, in different ways, on the culture of branding and typography, for the international market and for Italian companies.
Want to be part of WHY Festival?
Drop us an email!