Missive Selvatiche collective will present their project of artistic resistance
Missive Selvatiche is an artistic resistance project born in Prato in November 2020 following the pandemic restrictions that led to the closure of all spaces related to culture, art and entertainment.
Missive Selvatiche is a collective of artists, illustrators, photographers, filmmakers, musicians, actors, dancers, united from the need to share their work in a moment of strong discomfort in which it was not allowed to have contact with the gaze and listening to the public. During the period of cultural confinement, the collective dropped in the mailboxes of strangers a small package containing a letter and three objects of art – in a limited and numbered edition – with the aim of comforting, touching, making people think, laugh, dance, and to intrigue.
Sunday
November 28
15:00 - 15:30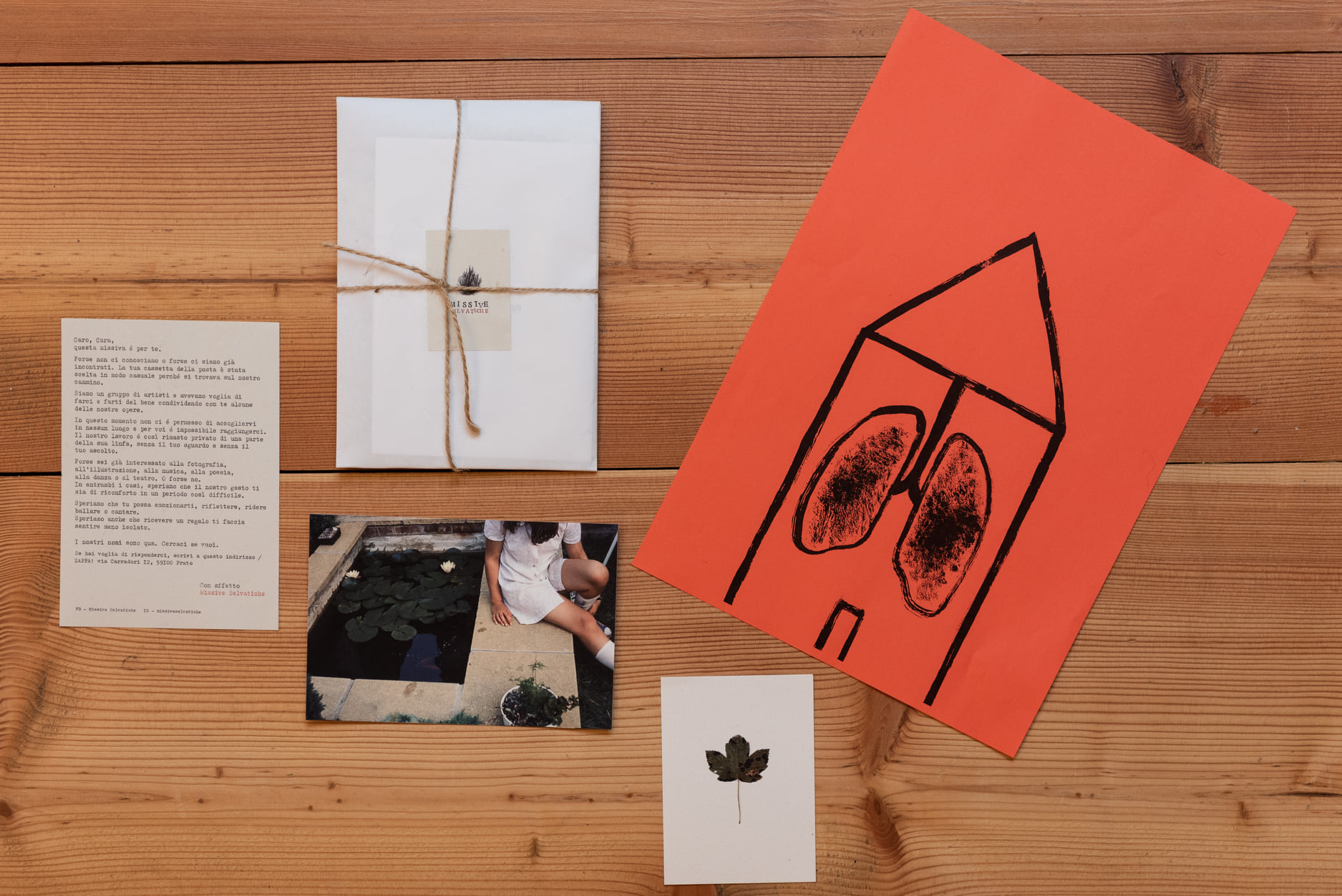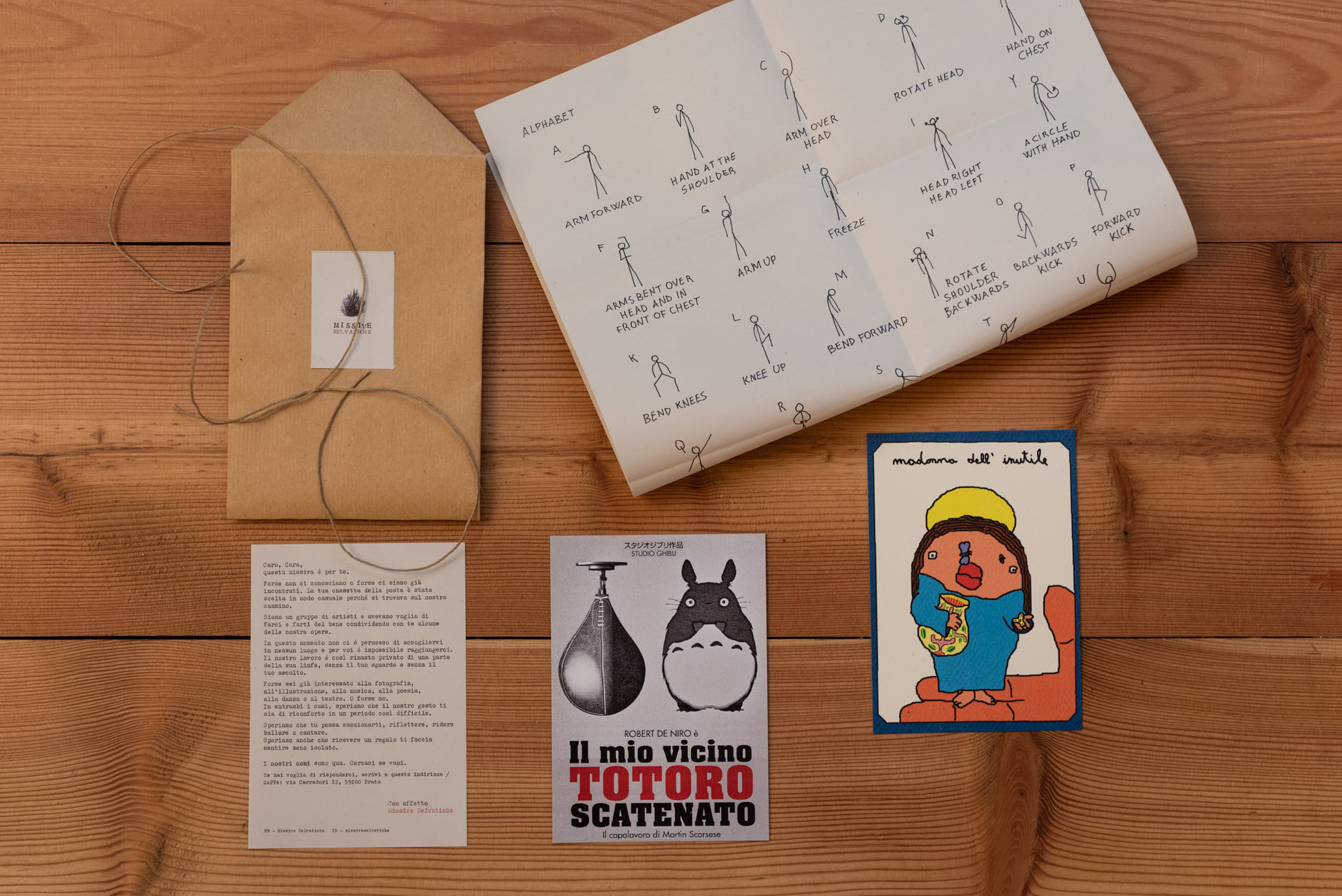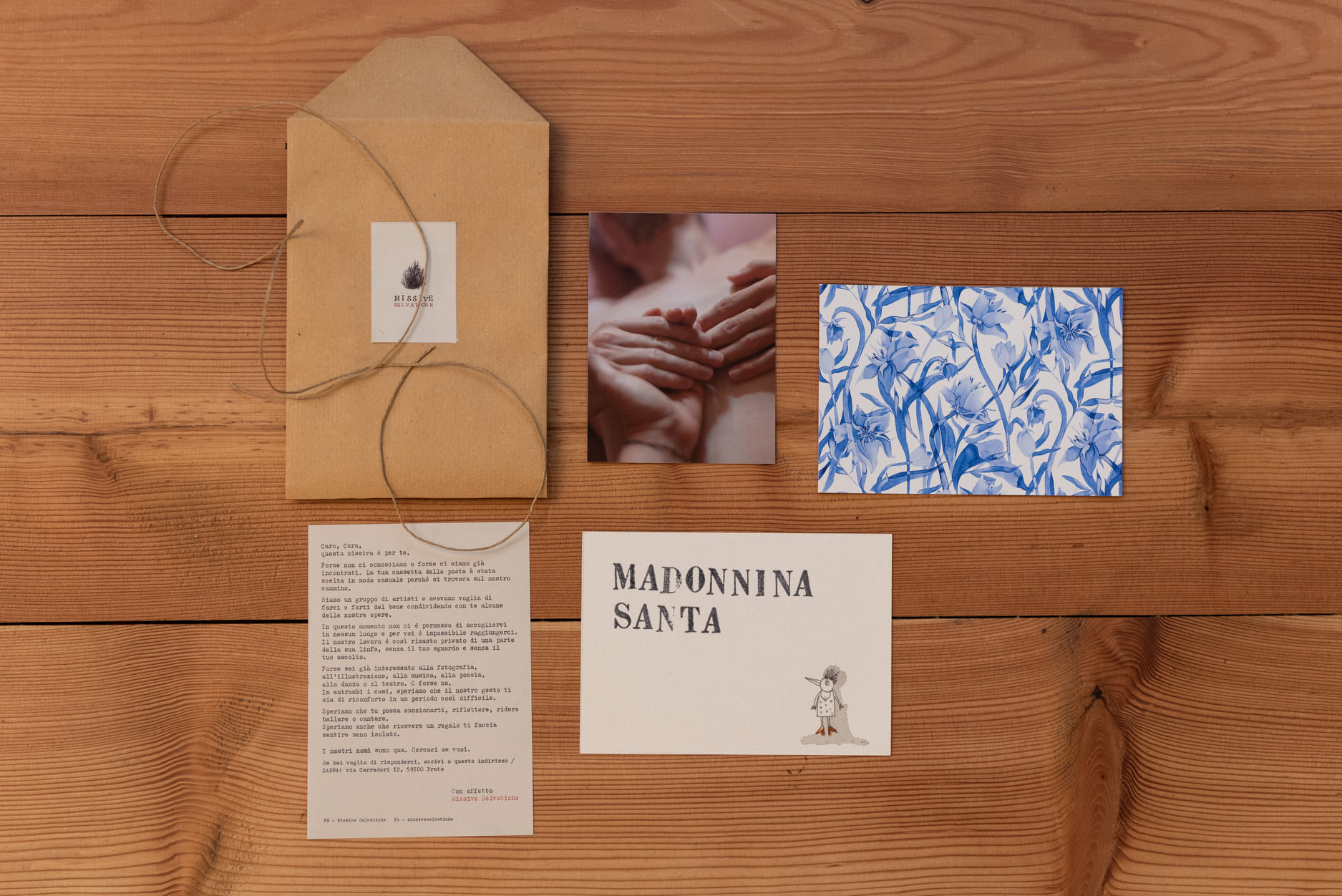 The project was born from an idea of ​​Pamela Maddaleno, Alessia Castellano and Margherita Nuti and aims to trigger a series of reflections: what happens when a work that leaves the canonical path that goes from the author to the audience who is supposed to be interested in that type-specific work? What happens if a work is found in a place where it shouldn't be, like a mailbox? What happens if I receive an unsolicited gift? And what happens if an artist puts his work in the hands of chance, if he no longer knows who the audience is and is no longer certain of receiving feedback from them?
The project has reached its third edition and, after an initial diffusion in Prato, in the last edition it obtained the participation of about 150 artists from various parts of Italy and a group of French and Italian artists residing in Paris. The initial founders of the project in the third edition were also joined by two curators for the Florentine area, Michelle Davis and Giulia Iaquinta, thanks also to the number of copies distributed throughout Italy (including the islands) we reached 2200.
The project was exported to Lyon in France under the name of Missives Sauvages Lyon and curated by Marion Bornaz and was also the protagonist of the PopEat festival We feed the Borgo di Castelnuovo Magra (Sp) curated by Orianna Fregosi who invited 50 artists to be part of the exhibition Manifesti d'Artista.
On the occasion of the Silk Festival. Dialogues on contemporary cinema, the Missive Selvatiche collective, enriched for the first time with the participation of artists of Chinese origin, has prepared a special edition dedicated to Prato's Chinatown and its Sino-Italian citizens.